How Alana Thompson And Mama June Shannon Really Felt About Working Together Again On The Masked Singer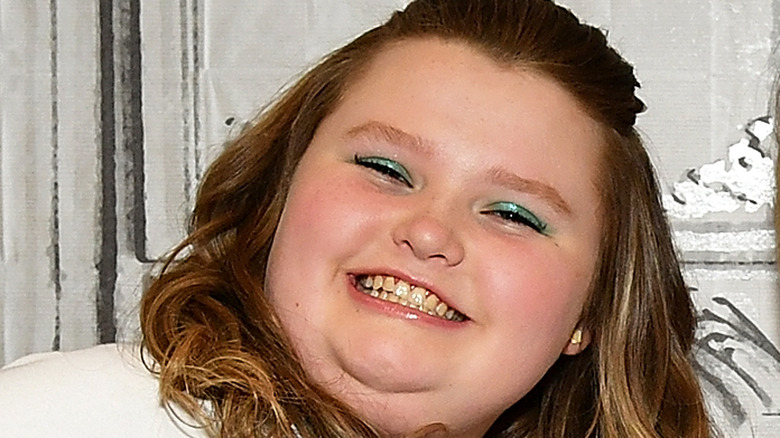 Slaven Vlasic/Getty Images
Mother-daughter relationships are unique, eventful, often emotional, almost always loving, and sometimes complicated. In the case of "Mama" June Shannon and Alana Thompson, all of the above apply. The two first came to the public's attention a decade ago, when Thompson was a six-year-old child beauty pageant star known as "Honey Boo Boo" and made famous through the "Toddlers & Tiaras" TLC show. Shannon clipped coupons to save money toward costumes and entry fees, and kept her daughter's energy up by giving her a caffeinated concoction she called "Go-Go Juice" (as seen here and here on YouTube). Thompson and Shannon proved so popular that they eventually got their own reality show, "Here Comes Honey Boo Boo." There, viewers met Thompson's father and three older stepsisters, while getting a kick out of the family's unabashedly redneck lifestyle.
Then, life took a more serious turn for this mom and daughter duo as Shannon's addiction to meth (to the tune of nearly $1 million, via Page Six) tore the family apart. Daughter Lauryn "Pumpkin" Efird has now been Alana's guardian for the last three years. However, the matriarch, two years out of rehab, is slowly reconciling with her daughters and trying to prove that she's back on track for good. 
The popular mom-and-daughter team also recently surprised fans by competing on "The Masked Singer." Disguised as a double-faced beach ball, the two gamely sang a rendition of "Party in the USA." They fooled the judges — who guessed there were Kardashians inside the costume — and got a standing ovation when they were unmasked.
"Mama" June Shannon is proud of daughter Alana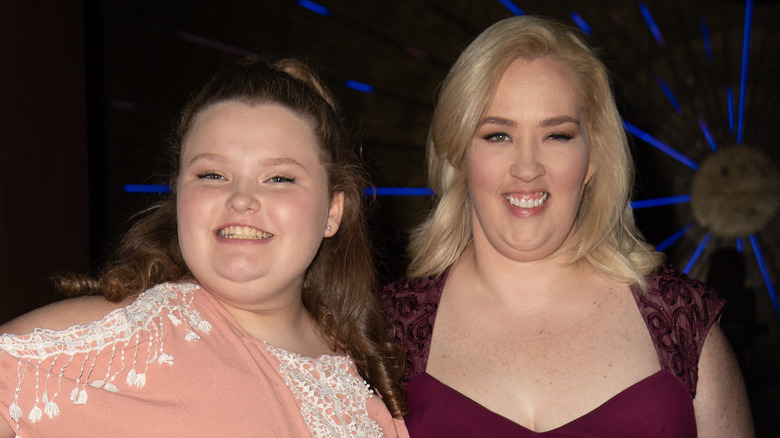 Earl Gibson Iii/Getty Images
June Shannon and Alana Thompson won't be getting a recording contract anytime soon after The Sun reported that fans were, shall we say, less than impressed. However, they weren't really in it to prove their singing skills at all. The mom and daughter told People that they were just in it to have fun with a project outside of the reality show world. 
This wasn't the first time the two have entered a competition show; both were on "Dancing With the Stars" several years ago. However, Shannon was still on drugs at the time, so being able to share this moment post-rehab was special for her. "So for me it was an emotional experience, and I guess that's why I teared up when we got on stage the night of the performance," she reported to People. "Because I was actually doing something with her for the first time outside of everyday life, our show — a huge project in California — sober." As for Thompson, being able to travel to California for the show was a thrill. "That's the main thing I really liked. We were out there in California for a while, and it was just a good time altogether," she said. 
Being eliminated on their first night didn't faze the former pageant queen, who admitted to being grateful she didn't have to keep singing week after week. "But if another show calls, I'll probably hop on it because I love doing cool, fun experiments and cool new things," Thompson said. "So who knows?"
If you or anyone you know is struggling with addiction issues, help is available. Visit the Substance Abuse and Mental Health Services Administration website or contact SAMHSA's National Helpline at 1-800-662-HELP (4357).