Lauren Graham's Big Fear Will Surprise You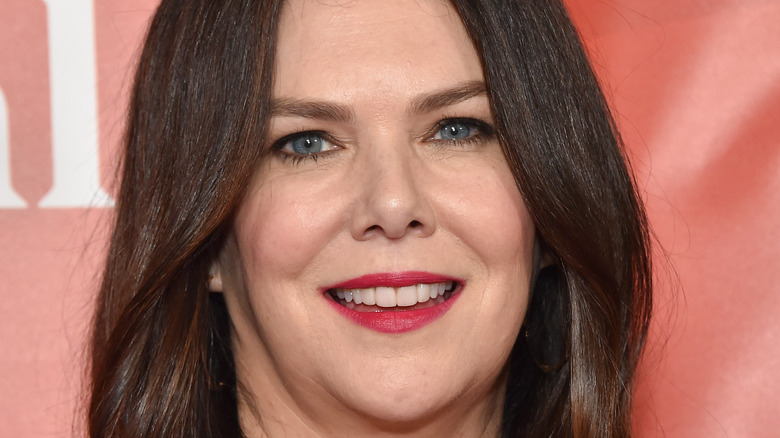 DFree/Shutterstock
The heart-warming WB show "Gilmore Girls" was famous for a lot of things: Portraying a mother-daughter relationship; the idyllic, sleepy town of Stars Hollow; the characters' voracious need for coffee; and, of course, the rapid-fire dialogue, particularly between mom, Lorelai (Lauren Graham), and daughter, Rory (Alexis Bledel).
"Gilmore Girls" was an hour-long dramedy, and scripts for shows of comparable lengths usually run 40-50 pages long; however, "Gilmore Girls" scripts were typically a full 80 pages — and there was no room for playing with the dialogue (via Vox, CheatSheet).
"The blood, sweat, and tears that went into memorizing that language because Amy [Sherman-Palladino] is — bosses are all different," Graham revealed in an interview with "Today," in honor of the 20th anniversary of the show's premiere (via YouTube), "Some writers don't mind if you take a little liberty. Some do, and so there was no improvisation."
Graham didn't mind the long scripts — most of the time. "It was only cruel when we got it at like 6:45 in the morning when, like, the rewrites came in. And you'd be like, 'I ... uh ... are you kidding me?'"
The script required its characters to talk so fast that Graham and her co-star Scott Patterson (who played Luke) on the show were even forced to give up smoking (via CheatSheet).
"She needed her wind, and I needed my wind," Patterson joked.
Lauren Graham has faced her fears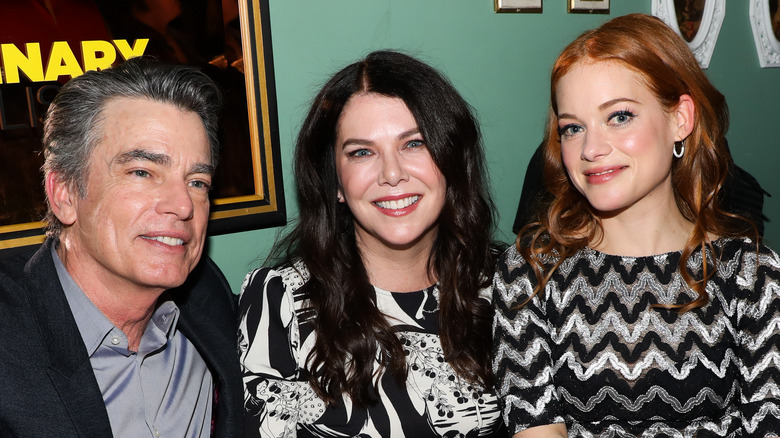 Ella Hovsepian/Getty Images
Given the rigors Lauren Graham endured while filming "Gilmore Girls," one would think that the actress would be fearless: If she can conquer the dialogue on "Gilmore Girls," it seems like she could do anything. However, this is not quite the case.
In Us Weekly's "25 Things You Don't Know About Me," Graham admitted, "I have a fear of karaoke."
While Graham might be terrified of doing karaoke IRL, she has been willing to face her fears on camera. The 2007 "Gilmore Girls" episode "Just Like Riding a Bike" finds Lorelai doing karaoke — Dolly Parton's "I Will Always Love You," no less (via AV Club). Graham manages to hit every high note, so why she's afraid of karaoke is anyone's guess.
Graham would come up against this singing-in-public fear again when she starred in "Zoey's Extraordinary Playlist," a musical show that required her to not only play against type, but to also sing and dance (via Entertainment Weekly).
"That was really appealing to me," Graham said of playing the boss, "and to make something fun and off and interesting and odd. Then singing and dancing? Forget it. I thought it would be really fun — and it was."
Clearly Graham enjoys singing, so maybe it's not karaoke she is afraid of, so much as too-loud karaoke bars.