Why Meghan And Harry Are Headed Back To Court With A Tabloid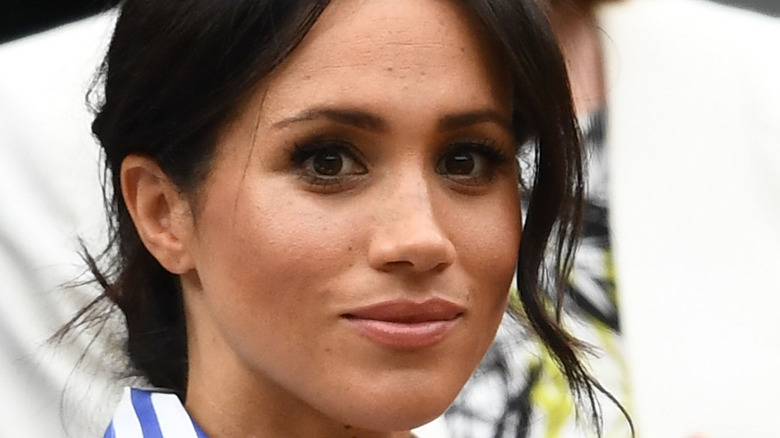 Clive Mason/Getty Images
Prince Harry and Meghan Markle are no strangers to lawsuits. The Duke and Duchess of Sussex have reportedly sued more than one photography agency over unauthorized photos of their children, per The Daily Beast. When Meghan and Harry do opt to share photos of their oldest child, son Archie, they usually do so without showing his face. Either way, it's on their own terms. Currently, no photos of their youngest, daughter Lilibet Diana, have been released or leaked, and that's likely due to the couple's hard-fought battles to keep their children's privacy.
Previously, the agency X17 was sued by the royals after they used a drone to take photos of Archie with Meghan's mother, Doria Ragland, at the couple's home in Canada during Christmas 2019. The suit was settled, and X17 agreed to never obtain any photos of the Sussex children taken by drone, zoom, or telephoto lenses "in any private residence or the surrounding private grounds." A second agency, Splash, claims they were bankrupted after Meghan and Harry sued them for taking pictures of Meghan walking in a park with Archie in a papoose.
"A lot of people have decided that it is kind of not worth the hassle. It is not worth the fall-out that comes from it. If you get the pictures of them, they are gonna try and sue you no matter what happens," veteran photographer Giles Harrison told the outlet. Currently, Meghan is dealing with another lawsuit that invaded her privacy.
Meghan Markle's legal battles may not be over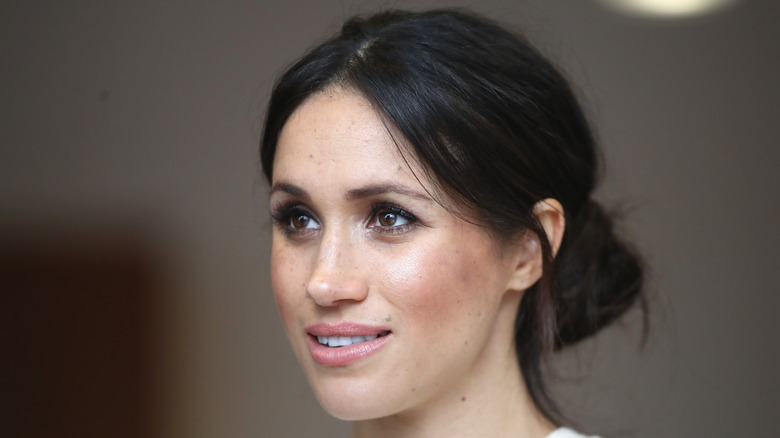 Chris Jackson/Getty Images
According to Newsweek, Meghan Markle's lawsuit against the U.K. tabloid The Mail on Sunday is headed to court. The suit was first filed when the publication printed a letter that Meghan had written to her father, Thomas Markle Sr., begging him to stop talking about her and her family in the media. The Mail on Sunday originally lost a privacy and copyright cast against Meghan but is now appealing that decision. The hearing is scheduled for three days and will run from November 9 until November 11. If the Duchess of Sussex wins the appeal then the original victory will be enforced. However, if the tabloid were to win the appeal the case could be sent for trial. This would mean that Meghan would have to provide evidence for her case and be questioned by lawyers.
Meanwhile, Meghan will be without her husband, Prince Harry during the court hearing, as he'll be busy jetting off to New York City. The duke is set to attend the Intrepid Museum's 2021 Salute to Freedom Gala, where he is also scheduled to present an Intrepid Valor Award on November 10. By the end of the week, Meghan will learn whether her lawsuit victor will be upheld, or if she'll have to continue to deal with the issue three years following the incident.