Why A Royal Expert Claims Meghan And Harry Are Losing Their Star Power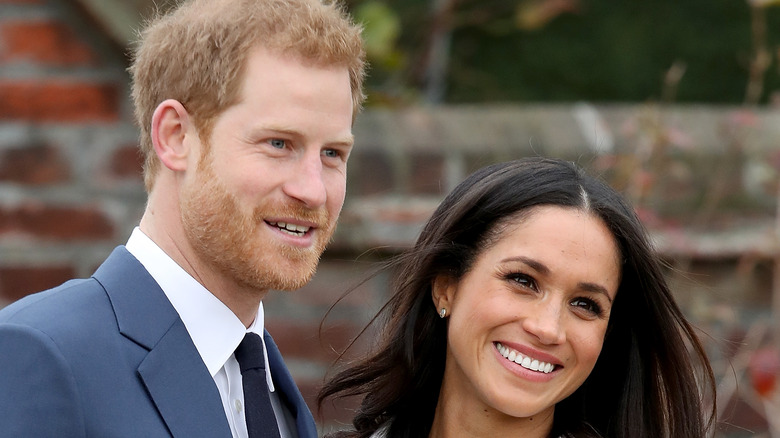 Chris Jackson/Getty Images
Meghan Markle and Prince Harry took a huge risk when they defected from the royal family in early 2020. They have spent the intervening time re-establishing themselves as pillars of the community, per People, speaking out for causes close to their hearts, including women's rights, vaccine inequity, and climate change. 
Meanwhile, their nonprofit, Archewell, was set up to further push their agenda on the world stage. The Duke and Duchess of Sussex have also been vocal about their commitment to doing better more generally.
However, despite their impressively transparent approach, Meghan and Harry have been widely criticized for their alleged hypocrisy. As the Independent reported, the Sussexes were called out for using private jets to fly from California to New York and back for the Global Citizen Live event.
Although they met with global leaders and discussed many important issues during their time in NYC, the royal defectors have been consistently criticized for essentially sticking their noses where they don't belong. 
Now, it seems, their star power is waning.
Meghan and Harry are speaking from the sidelines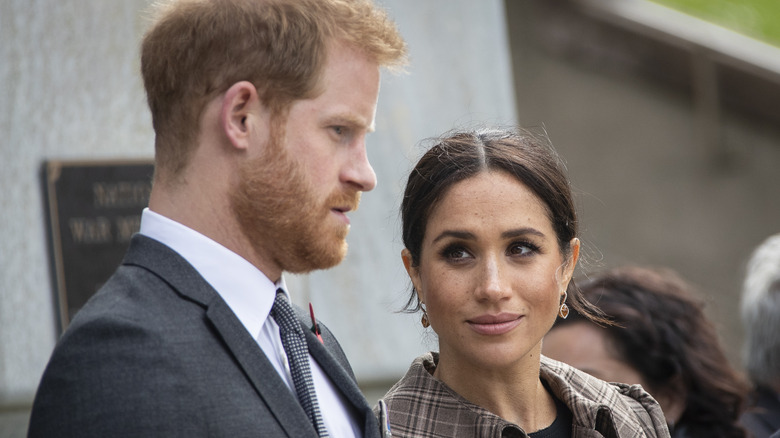 Pool/Getty Images
According to royal expert Camilla Tominey, speaking as part of The Telegraph's "Royal Insight" series (via Twitter), the main concern for Meghan Markle and Prince Harry is, plainly, "their own bank balance." Although the Sussexes could be seen to be attempting to enact real change in the global arena, Tominey sees things differently. "There is a financial imperative for them to earn money, which is the key focus," she said.
Unlike the royal family, which always remains relevant in the UK, Meghan and Harry are living in California, where they have to fight to be heard above the noise. "And that's the dichotomy between celebrity and royalty," Tominey said. "There's a sense now that Harry and Meghan are in self-promotional mode because they're trying to remain relevant in California of all places, where there's a great deal of competition from other celebrities."
As other members of the monarchy participated in the COP26 climate conference, the Sussexes attempted to solidify their image as "global change leaders," Tominey said. But they don't have the same history of speaking out on such topics as the royal family, including the late Prince Philip, who was the "original green eco-warrior," she explained.
Meghan and Harry are essentially on the outside looking in, which makes it more "difficult for them to compete with a global summit with high level political and royal presence," according to Tominey. Whatever they do or say is going to have less of an impact as a result.
Social media was split on the Sussexes' impact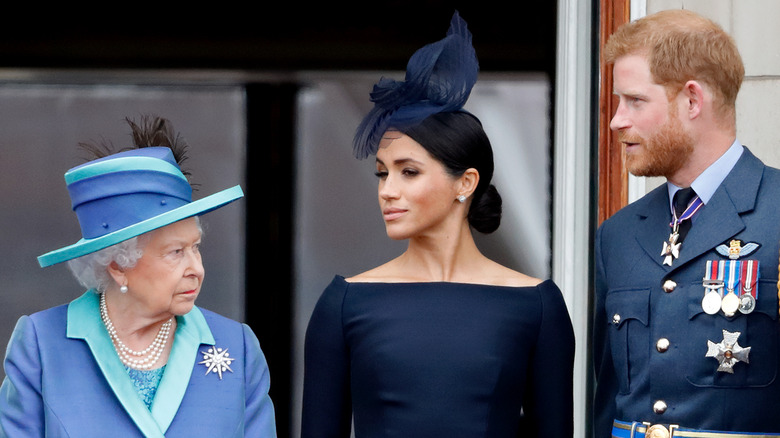 Max Mumby/indigo/Getty Images
Many commentators on Twitter agreed with the opinion of The Telegraph's Camilla Tominey on the current sticky situation Meghan Markle and Prince Harry have found themselves in. 
One pointed out that, in the U.S., where the celebrity couple assumed they'd have more pull, "the general public reaction continues to be severely polarized; they are hated, loved, and mocked just like any other celebrity. So not much has changed." Another stated simply: "They are completely irrelevant outside the celebrity circuit they have joined." 
However, as one Twitter user argued, Harry and Meghan don't work for the Queen anymore. "They work for themselves instead," they said. Another commentator simply noted: "Why keep talking about them?" 
Their star might be fading, but Meghan and Harry remain a polarizing presence overall.