Bachelor's Ben Higgins Tells All About His Upcoming Wedding & Projects - Exclusive Interview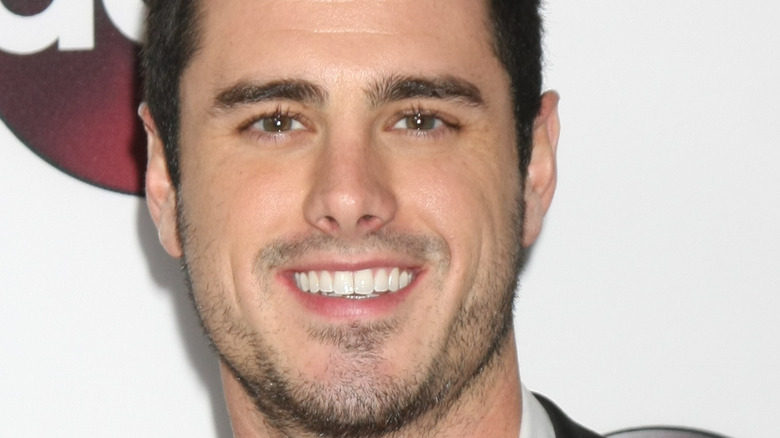 Kathy Hutchins/Shutterstock
Fans of "The Bachelor" know Ben Higgins as a two-season veteran of the show, placing in the top three in Season 11 of "The Bachelorette" in 2015 before going on to star in Season 20 of "The Bachelor" in 2016. His journey on "The Bachelor" appeared to have a happy ending — he ended the season engaged to one of the show's participants, Lauren Bushnell, settled into life with her in Denver, Colorado, and soon thereafter, teamed up with her in a new show, "Ben and Lauren: Happily Ever After?" But the question mark in the show's title was sadly prescient: The show — and Ben and Lauren's relationship — ended after only a year.
But nobody needs to feel sorry for Higgins. A former software salesman with an entrepreneurial streak, he has no intention of spending the rest of his life as just another former reality TV contestant. Instead, he has launched a number of ambitious businesses, has become involved in philanthropy, has numerous creative projects going, and is preparing for his wedding to Jessica Clarke. In this exclusive interview, Higgins tells all about his big plans, his upcoming wedding, and the aftermath of his time on "The Bachelor."
Food, friends, and family are hugely important to him
I heard you're involved in a new thing called "Slice of Home." Could you tell me a bit about that and how you got involved in it?
Yeah, definitely. Well, I started two restaurants out here in Denver about three years ago. And the reason I did that is because, personally, one of my family traditions was [that] my parents didn't have a lot of rules in life, but I think one of the things that was best was they always said when we can, and when you're able, we're going to have dinner around a table together. And so it was always important. It's always been important to me to share those memories with others, my friends and my family still breaking bread, having dinner, having conversation, focusing on each other, phones pushed to the side, eating and drinking and being merry with each other for [however] much time you get. And so when Rudy's Rocky Mountain Bakery came to me and said, "Hey, we're doing this 'Slice of Home' campaign," and the whole thing's focusing on that we can make memories breaking bread together and that Rudy's Rocky Mountain Bakery can be a part of that, I said, "I'm in, this fits me." This is something that I want to be a part of.
The concept of their campaign is that you would share some of your favorite recipes, your traditional recipes with sandwiches. So they're a bakery, so bread's a huge part of what they do. And for me, the California club is a sandwich my mom used to make growing up. She had a big garden in Indiana and I took that same garden and made it here in Colorado, where I live now. So I grow my own basil, tomatoes. And so it reminds me of home anytime I make that sandwich. And I add those ingredients that I make from home. And so this just fit me. This campaign fit me.
So is it a social media campaign or is it a show?
It's a social media campaign. So there's a giveaway aspect to it for them. If you follow Rudy's Organic and you follow me and you sign up for the giveaway, you can get a Rudy's gift bag that includes like a $100 gift card to Whole Foods and a toaster and some of the things that they offer and some of their bread. So it is mostly social for me. I think for them, as a brand, it's probably expanded way beyond me. It's something bigger that they're doing. I just get to be a small part of it.
He's also serious about supporting his community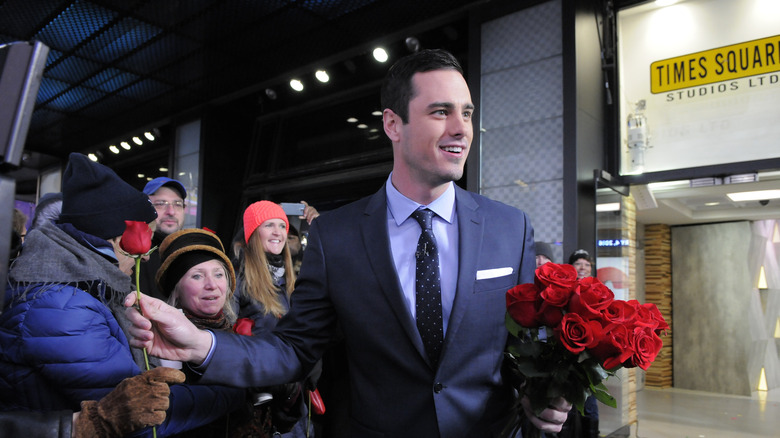 Lorenzo Bevilaqua/ABC Press
And what would you like viewers to take away from it?
Well, I want viewers take away that Rudy's Rocky Mountain Bakery is an incredible bakery. They are incredibly good at what they do, which is small-batch bread-making. And it's a huge brand that you can see in a lot of places that you can usually find very close to you. It's super, super good in flavor. You don't even need to toast it, in my opinion, but also I hope that people take away that they can use the bread to make these memories [with] family. You know, for me, I was able to do this whole campaign. If you look at my social, there's great timing because my buddy, one of my best friends in the world — I was a co-best man [at] his wedding — he had his wedding out here in Colorado. And so many people from Indiana that I grew up with came out, and they stayed with me. And so during their time here, I made these sandwiches for them for lunch, and we were able to not only like take pictures of the campaign, but just enjoy a good lunch together. I just hope that people understand the power that can exist when you sit around a table.

That sounds like fun — but this is very different from your work on "The Bachelor." So what is it like working on this?
You know, it is very different. It's kind of one of the things that come, right? You get brands that, they throw things at you because of a social media following, you got to kind of pick and choose which ones fit you, which ones you feel like fit your story and your life's image and what you want to stand for. So for me, this is a pretty good parallel. It makes sense for me because of my work in the food industry and because of my desire to sit around a table. A lot of what you do with these kind of campaigns is buy into the brand, and I'm bought in. When I lived in Indiana, I felt the same way, but I love supporting Colorado business and Rudy's Rocky Mountain Bakery is a Colorado business. And so it's important for me to support them in whatever ways I can. And this felt like a huge campaign that they're putting out there, that then I can be a part of it as a Colorado native, but also somebody who believes in their brand.
The Bachelor opened a lot of doors for him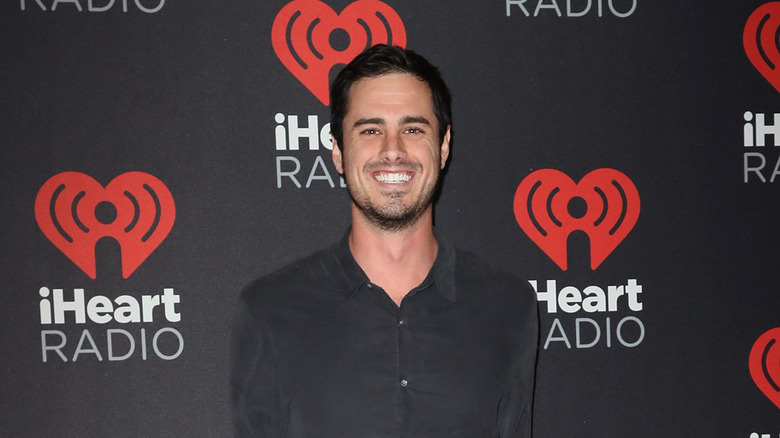 David Livingston/Getty Images
And just switching gears a little bit, how has your experience on "The Bachelor" shaped your life now?
Oh, in so many ways. From career changes, right? I operate a company called Generous Coffee Company. Generous Coffee Company is a for-profit company, and we donate 100% of our profits to nonprofits. And I was able to co-found that. And I still lead it to this day. And that only became successful, I believe, since the show happened because of my ability to, with a click of a button, promote the coffee company and get people purchasing it and aware of it and advocating for it. And then you go into my romantic life — I'm getting married in a few days. And the only reason my fiancée, I think, responded to my message is because I had a blue checkmark. She said, "Hey, I must be able to trust him a little bit more maybe, or at least I can find out more about him, maybe." And so for me, I believe the show has changed everything for me. It's enhanced the life I've always wanted to have, or always had, [and] just given me a whole new opportunity.
He learned a lot about himself from his time on The Bachelor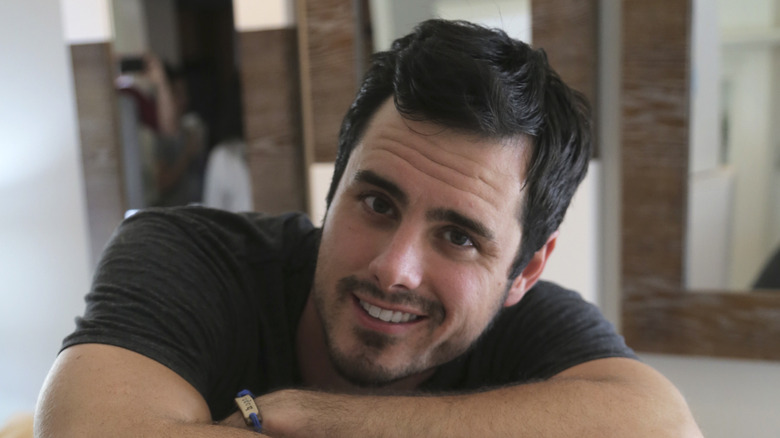 Eric McCandless/Freeform
And just out of curiosity, what made you want to decide to appear on the show in the first place?
Loneliness, singleness, wanting to shake life up a bit. When I signed up for the show, I was living in Denver still and I was single. I didn't have a lot of friends. I just moved out here. I remember when I got the phone call for the first time and my reaction was, "I just want to try something different with my life. I want to try to create a new story." And the show enabled me to do that. And I obviously changed and [the show] allowed me to open myself up to accepting some compliments and some confidence. It also opened me up to criticism, but it also opened me up to try to find love. And I knew during that show, and even after it, that I was ready to be a husband and ready to be a partner. And the show really kind of helped me get to that point. And so I started with the idea of, "I just wanted to shake life up a bit," and that obviously evolved into me just really feeling like, "Hey, I want to find this everlasting love."
So congratulations on your upcoming wedding! I'm curious to know, did your experience in "The Bachelor" influence your relationship with Jessica?
Oh, 100%. It did. It doesn't play a big role in our lives now. She doesn't ask about it much. She hasn't seen it. I don't think she wants to see it. I don't blame her for not wanting to see it, but, I think, one, just our ability to create now and to be a part of great campaigns like this — then also to create our own businesses, to build new networks and friendships. We have our wedding coming up, and 20 of those people at our wedding would be from the show, people that have [had] an impact [on] my life and an impact [on] her life. And so yeah, it has. It's a part of my story, and my story and her story both kind of collide when you get married or when you're dating to create your relationship. And for me, "The Bachelor" is a huge part of my story.
Ben Higgins and Jessica Clarke are planning an epic wedding
So what has your wedding planning been like? I understand your wedding got delayed because of COVID.
My wedding planning piece or Jessica's? Because they're very different. I was in charge of very few things. I cannot claim that I put a ton of work into this. I've tried to be supportive, but Jessica and her mom and our wedding planner at Fête Nashville, they've worked hard on this. They've gone into every detail. Jessica and I want this to be a celebration. So that's one thing that's kind of the theme of our wedding is we want a traditional ceremony. We have three officiants, all of which have played a huge role in our lives at different seasons of our lives. But when it comes to the reception, we want it to be a party from the very beginning to the very end. We've got, I believe, the best band in the world. It's the Taylor Pace Orchestra that's coming to play at our wedding, and they're absolutely amazing. We have a great venue. And so a lot of wedding planning has been around how we make this the best possible party ever.
So is there anything in particular that you're looking forward to in the ceremony and in the reception — anything special that you've got planned?
We have some individual things about our ceremony that are going to be really special. We both love Winnie the Pooh. Winnie the Pooh is going to play a role in this wedding. We also will have a room full of people that we love and cherish that have had an impact in our lives. Obviously, the thing I'm looking forward to the most is one of my requests — I love a good bourbon, so we have a bourbon bar set up at the wedding. It's a private room, it's a special room, it's a bourbon-tasting room. But I'm also just really excited for the band. I think the band is going to be huge. I think they're going to be a hit. A few years ago, I planned an event here in Denver, co-produced it with two others. It's called "The Wedding Party," where 10 couples got married at one time, but it was all within a food-and-drink festival. So 2,000 random people showed up to this wedding. And this band is the same band that had 2,000 people dancing all night long at this event. And so I believe that our smaller wedding will still have everybody at least dancing and celebrating and breaking bread together with this music playing. And that makes me happy.
He has big plans for 2022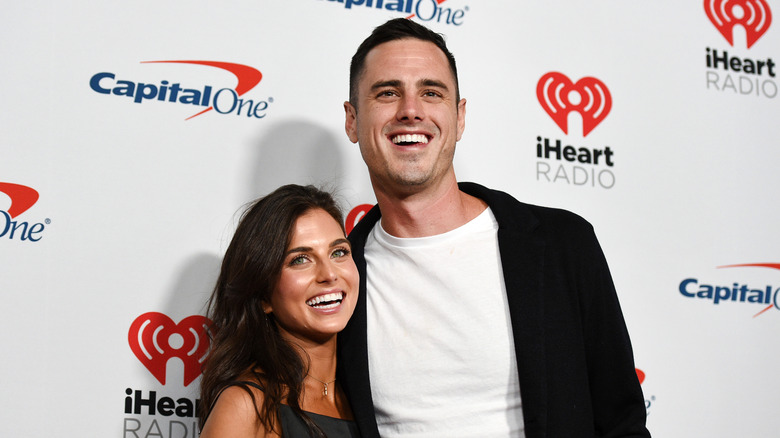 David Becker/Getty Images
You've been doing a lot, I've noticed. You've written a book, you've founded the coffee company, you've got the restaurants. What other plans do you have looking forward?
[Pointing to a bookshelf behind him.] That's the book.
That's what I thought.
I have a big bar-slash-restaurant opening up in Denver in January called Dierks Bentley's Whiskey Row. It's going to happen in Denver. That's a big project for me right now. I'm also in the process of writing a show called, well, it'll be around the "Hope Still Wins" brand. So "Hope Still Wins," the podcast I started this year, really tries to create better conversations about religion, politics, race, society, culture, pain, suffering, joys, and celebrations, and I want it to be a place where people could talk and share their stories. And so that podcast has been out now for a year, and kind of off of that is a show I want to create that also shares hope-filled stories, kind of an "America's Funniest Home Videos" format, where it's a bunch of stories [of] people doing great things around the world. That's something I would love to get accomplished in 2022. Outside of that, I want to be a good husband. I really do. I want to work towards releasing some of the things that I'm most selfish about right now that I kept with me through my 32 years of living single and living alone and living on my own. I want to try to work this year on setting us up, at least the best I can, for the most successful marriage, and part of that is me giving away some of the things that I hold too tightly that I'm stuck in. And that excites me. It's a good challenge. I'm ready for it.
I'm going to wrap up with a few fun questions that we like to ask people. Do you have a favorite reality show this year?
"The Bachelor" and "Bachelorette," "Bachelor in Paradise" are still the things that I watch the most. Yeah. I'd say those are the things that I [am] still most involved in. It's probably the only reality show I watch. I think it's called "Love on the Spectrum" or something like that. [It's the] one that people keep telling me I need to watch. I haven't gotten into it yet. I haven't watched it yet, but I bet that happens this next year. Right now, it's still the "Bachelor" franchise.
Are there any celebrity couples that you particularly like?
Oh, sure. Jessica's a big fan of Justin Bieber and Hailey Bieber. I really enjoy following Ryan Reynolds and Blake Lively, which seems like everybody's favorite celebrity couple right now. For me, a lot of the people that we look up to in relationships are people that aren't in the spotlight. They're couples in their 80s who have been through a lot who continue to make love work, and we just want to learn from them. So that's where we spend a lot of our time kind of like learning from at this point.
And is there any celebrity look that you like?
Whoever dresses the most casual and showers at the end of the day, not the beginning. That's who I like right now.
Follow Ben Higgins, Rudi's Rocky Mountain Bakery, and the "Slice of Home" campaign on Instagram.