The Truth About Madison Prewett's Relationship With Mike Planeta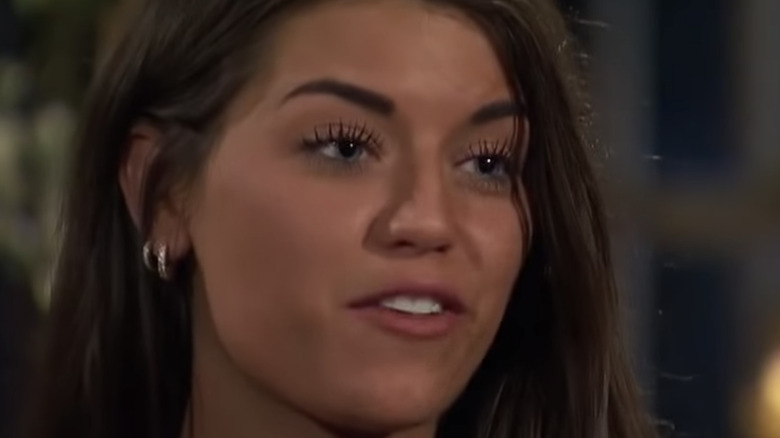 ABC
We first met Madison Prewett during the 24th season of "The Bachelor," in which she was one of the contestants vying for Peter Weber's heart. Despite the fact that Prewett and the heartthrob pilot connected almost immediately, she left the show when she found out that Weber had been intimate with two other finalists during Fantasy Suites week. According to Page Six, the proud Christian, who was saving herself for marriage, did not feel as though her morals aligned with those of Weber.
However, after his engagement to final rose recipient Hannah Ann Sluss ended, Weber and Prewett decided to explore their relationship after the show aired. Unfortunately, only days later, in March of 2020, the pair announced that they had finally parted ways for good. "As much respect for her as I have and think so highly of her, I definitely see there were differences between the two of us that probably weren't going to allow a meaningful long-term relationship to flourish," Weber told Page Six. "Nothing against either one of us. It's just who we are. It is what it is."
Since appearing on "The Bachelor" in the early portion of 2020, Prewett has been linked romantically to a few other high-profile men, including former "Bachelorette" contestant Mike Planeta.
Prewett has hinted at having some sort of relationship with Planeta
In April, former "Bachelor" contestant Madison Prewett posted a vlog, updating her fans about her love life. According to Prewett, she had recently split from someone whom she had been dating for eight months. Though neither has confirmed that they were dating, Prewett was thought to be dating Denver Nuggets player Michael Porter Jr. during this period of time, per People. In the vlog, Prewett also stated that she hoped to find her husband at some point in 2021, and now that she has been spotted getting cozy with former "Bachelorette" contestant Mike Planeta, many wonder if she has, in fact, found her forever love at last. Similar to Prewett, Planeta was also candid about his faith and desire to remain a virgin until marriage while appearing on the 17th season of "The Bachelorette."
However, while promoting her book, "Made For This Moment," in October, Prewett told Us Weekly that she was focusing more on her book rather than on her love life. "I will say Mikey is an amazing guy," Prewett said on Us Weekly's "Here for the Right Reasons" podcast. "I'm in a season right now of fully focusing on my book, fully focusing on where God has me right now. And honestly, I don't think I could be in a relationship right this second even if I wanted to, just because my life is so busy and crazy ... And we'll see what unfolds, we'll see what happens."