Why The Royal Family Has Given Their Social Media Pages A Temporary New Look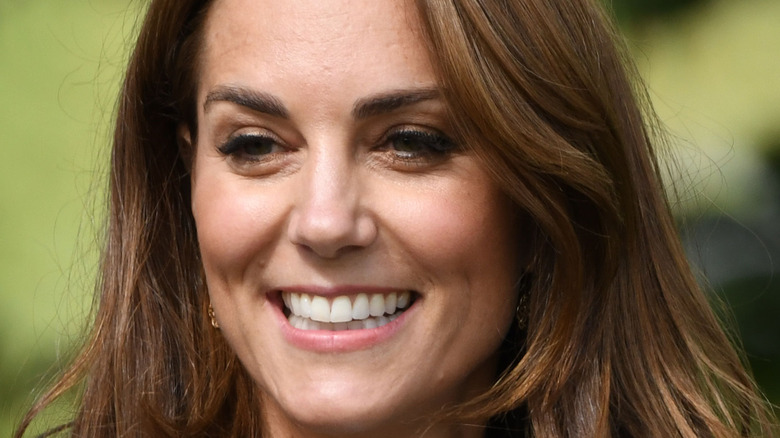 Bart Lenoir/Shutterstock
The 13 million Instagram followers of the Duke and Duchess of Cambridge's account may have noticed that their profile picture has changed from a pic of the couple to the closeup of a red poppy with 100's on it. And they're not the only Royals with a profile pic update. The Royal Family account, which is for info about Queen Elizabeth, has been updated to show the Queen in black wearing a red poppy bouquet in her lapel. And the Clarence House account, used for Prince Charles and Camilla, Duchess of Cornwall, has updated their pic to feature the pair of them with Royal British Legion volunteers.
The updates were all for the same reason: Remembrance Day. It's on November 11, and each year, on the second Sunday of November, the Queen leads the country in a time to remember and honor those who have died and fought in the armed forces (from The Royal Household). The reason that the red poppy is a symbol for remembrance ties back to World War I; with the fighting in Western Europe, after battlefields had been left barren and bombed, red poppies were able to grow.
The Queen plans to attend this year's Remembrance Day service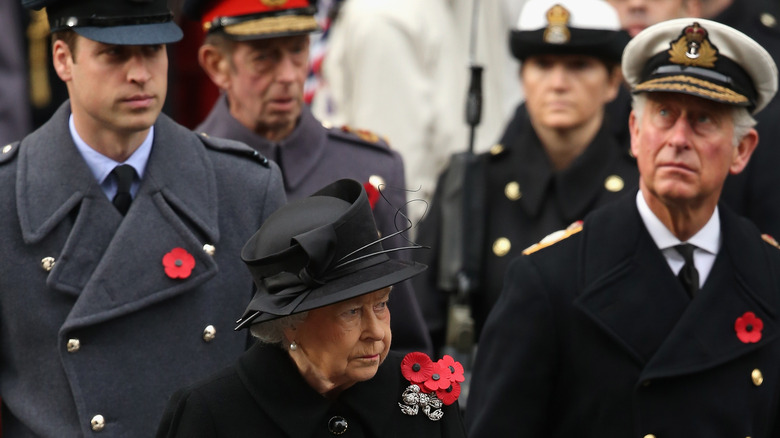 Chris Jackson/Getty Images
This in turn sparked the creativity of Canadian doctor John McCrae who'd seen his friend die in the war to write the poem "In Flanders Fields," that starts with the lines "In Flanders' fields the poppies blow / Between the crosses, row on row" (from Royal British Legion). That then inspired the poppy to be adopted as a symbol of remembrance, and in 1921, the newly formed Royal British Legion sold nine million poppies to raise money for veterans (via Royal British Legion).
The poppy as the symbol of Remembrance Day has held fast for 100 years, hence the "100" featured on the Duke and Duchess of Cambridge's profile pic. And the caption from the Clarence House Instagram post explains the enduring importance of the symbol: "The significance of the poppy is as relevant today as it ever was, while our Armed Forces continue to be engaged in operations overseas and often in the most demanding of circumstances."
Despite recent canceled engagements due to health concerns by Queen Elizabeth, the palace has confirmed that the Queen intends to be "present for the National Service of Remembrance on Remembrance Sunday, on 14th November" (from People).