Kendrick Sampson Talks About Insecure's Final Season - Exclusive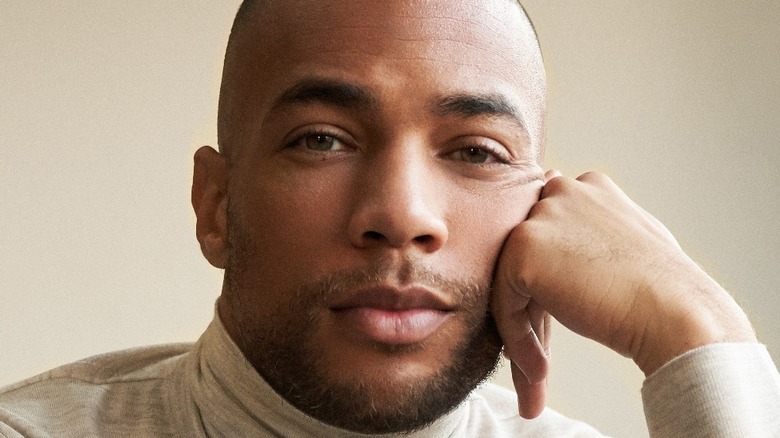 Justin Vaseur
It's pretty rare to come across a show that has it all: a loveable cast, a compelling narrative, moments of laughter as well as sadness, and stories that are simply begging to be told. When all of these factors come together in unison, an incredibly rich and binge-worthy show emerges — which is exactly where "Insecure" comes in. Back in 2016, Issa Rae had hoped that her humble HBO series that shed light on the voices of various black characters would make it through one season. "If we only get one season, at least you can say you have this experience and get on to the next show," she recalled telling herself (via TIME). Little did she know, her show would end up shattering this barrier and continuing on for 5 wildly successful seasons, serving as a massive success for HBO (via NPR).
Alas, all good things come to an end, and "Insecure" will be ending after its 5th season which premiered on October 24 (via Entertainment Tonight). But lucky for us, we had the chance to sit down with one of the show's fan favorites for an exclusive interview. Indeed, Kendrick Sampson — who plays heartthrob love interest Nathan — joined us to chat all about what we can expect from the final season of "Insecure" — and you're not going to want to miss out.
Sampson says Season 5 is full of plot twists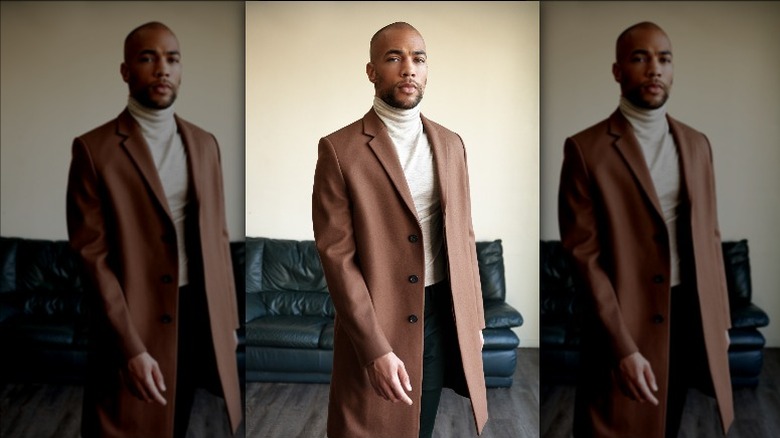 JUSTIN VASEUR
Like any good actor, Kendrick Sampson couldn't tell us too much about the upcoming season of "Insecure" so as not to spoil anything. But don't worry — he didn't leave us with nothing. The 33-year-old actor gushed over the experience of working on the show and even teased to what we can expect from the upcoming season, which he says is full of "a whole lot of laughs" and "a lot of plot twists." He shared, "There's a lot of moments [in the show] that are organic in people's lives that just happen, that we don't realize how much they change us." He made sure to add, however, that while some shows are inundated with plot twists that leave audiences with "whiplash," the ones featured in this final season make sense and feel earned.
"But there's a lot of laughs. A lot of hilarious moments. A lot of drama, as you know," he explained. "I think the really special thing in this is you get a glimpse into all of the characters, you get into their lives."
Here's one of the biggest things Sampson disagrees with his character Nathan about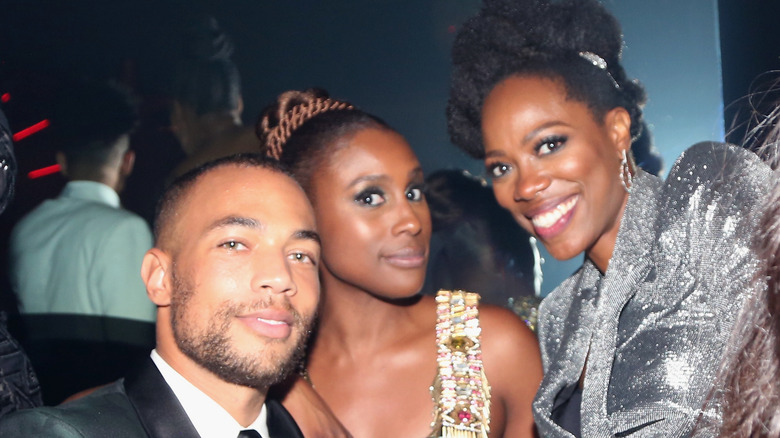 Maury Phillips/Getty Images
While the ending of a show is always sad, sometimes it's important to remember that great shows must eventually end. While Kendrick Sampson had no qualms sharing his sadness about the show ending — which he described as one of his favorite shows he ever worked on, he also believes that sometimes shows simply reach their natural ending. "I totally understand the responsibility to audiences that really invest in these stories and these characters," he explained. "And still, I think I'm more interested in if Issa [Rae] is pleased." Sampson elaborated that while "Insecure" means a lot to a lot of people, it means the most to Rae.  "I'm just grateful to be a part of such revolutionary storytelling and something that has made such a huge impact on the culture," he said. 
He explained that it's hard to watch a show end when you're especially connected to a character, which Sampson was to his character, Nathan. He even called him akin to a friend or family member, despite him being fictional. "I do care a lot about him. And I'm protective over him. And at the same time, when he f**** up, I'm, "Yeah, he f***** up."
But the one element of his character that Sampson can't get behind? "He don't like guacamole," Sampson joked. "I'm not down with that. I had a full-on argument with Nathan in my head, why he don't like guacamole [...] It's a texture thing. I get it, but I don't. Because I got texture things too, but guacamole is guacamole.


"Insecure" airs 10 p.m. to 10:30 p.m. ET/PT on HBO. The ensuing episodes will arrive weekly and will also be available to stream on HBO Max, with 10 episodes in total.