The Exact Lip Color Ruth Connell Wore As Rowena In Supernatural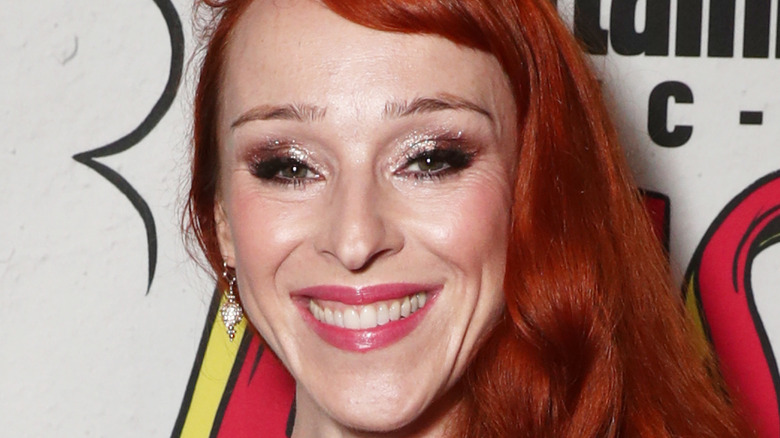 Todd Williamson/Getty Images
We may receive a commission on purchases made from links.
There are fewer fandoms more dedicated than the "Supernatural" enthusiasts. The beloved fantasy show, which ran from 2005 to 2020, per IMDb, made stars out of hunky leads Jared Padalecki and Jensen Ackles, who portrayed the warring Winchester brothers. However, the co-leads were ably complemented by a strong supporting cast, including Jeffrey Dean Morgan, Jim Beaver, and Misha Collins. When it came to the show's most powerful supernatural creatures, however, none compared to the mighty Rowena. 
As played by actress Ruth Connell, the natural witch managed to be terrifying, maternal, and virtually unstoppable, even by The Devil himself. Rowena might have been one of the long-running series' main antagonists, but she's a firm fan favorite too, particularly with female viewers (via Cultured Vultures). Aside from being a powerful sorcerer who wasn't afraid to go toe to toe with Satan, Rowena also had killer style, from her classic auburn locks to her tight tailoring. Rowena's lipstick, meanwhile, was always on point.
Rowena was the most stylish witch on the block
In the last couple seasons of "Supernatural," Rowena really stepped up her beauty game, particularly when it came to lipstick. No matter how dire the situation, the powerful witch's lips were always glossed for the gods. As makeup artist Brittany Cale revealed in a TikTok video, makeup artists on the hit show typically utilized Bobbi Brown lipstick in the shade "Uber Pink," which is $36.52 on Amazon, and Tom Ford lipstick in "72 Tony" which, sadly, isn't in circulation anymore. Cale suggested another Tom Ford lipstick, in "Cherry Lush," as a good substitute, though be advised it'll set you back a whopping $58 online. 
Rowena's hair and makeup looks were crucial to the character. Actress Ruth Connell acknowledged, in an interview with Den of Geek, there weren't many "women to glamorize on the show," and as a result it was "such a team effort to create Rowena." Connell noted the character was "treated with a lot of care," which made her feel very fortunate. The "Supernatural" fan fave didn't keep anything from the set sadly, but she admitted, "There are a pair of kitten heels that I wore... Fluffy little provocateur kitten heels. They don't fit anyone else. I think Warner Brothers should give them to me."