The Bachelor's Ben Higgins Dishes On His Wedding Plans - Exclusive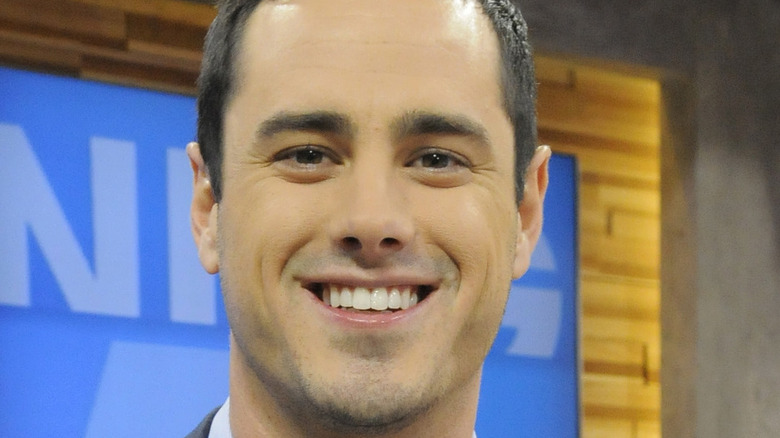 Lorenzo Bevilaqua/ABC Press
As Shakespeare famously wrote, "The course of true love never did run smooth." Ben Higgins, star of Season 16 of "The Bachelor," can attest to this — his road to true love came with more than its share of bumps and detours. When he proposed to Lauren Bushnell at the end of "The Bachelor," it looked like he was well on his way to happily ever after, but their relationship only lasted a year.
He wasn't to stay lonely for long, though. In 2018, he met Nashville-based marketer and entrepreneur Jessica Clarke (whom he first met virtually when he "successfully slid into her DMs," according to People). The pair kept their relationship quiet at first, but finally went public in February 2019, according to Us Weekly. When they got engaged a year later, they couldn't wait to start planning their wedding, but COVID put their celebration on hold. But now, Higgins and Clarke can finally see the light at the end of the tunnel, and are planning a wedding to remember. In an exclusive interview, Higgins revealed all the good stuff they have planned for their very lucky guests.
Winnie the Pooh – and Bourbon, Too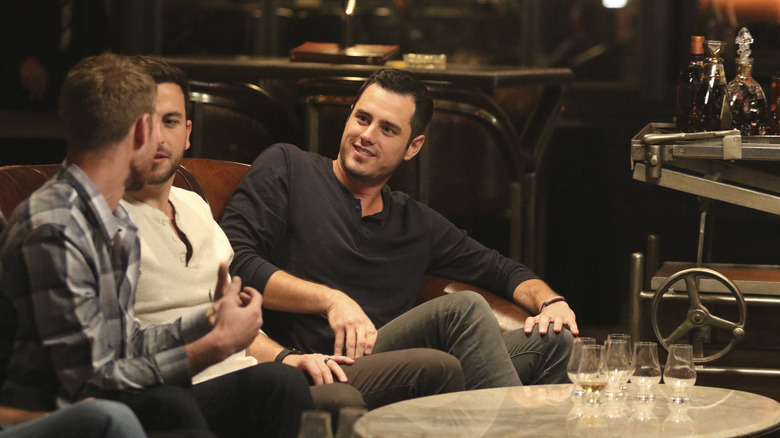 Ronda Churchill /Freeform
Higgins is quick to admit that Clarke has taken on the bulk of their wedding planning. "I cannot claim that I put a ton of work into this," he said. But both he and Clarke wanted to be sure their wedding would include their favorite things and people. "We have some individual things about our ceremony that are going to be really special. We both love Winnie the Pooh. Winnie the Pooh is going to play a role in this wedding. We also will have a room full of people that we love and cherish that have had an impact in our lives." Among these people, he added, will be three officiants, "all of which have played a huge role in our lives at different seasons of our lives."
As part of the planning, Higgins put in a unique special request. "I love a good bourbon, so we have a bourbon bar set up at the wedding. It's a private room, it's a special room, it's a bourbon-tasting room," he said.
There will be plenty of dancing and a Bachelor reunion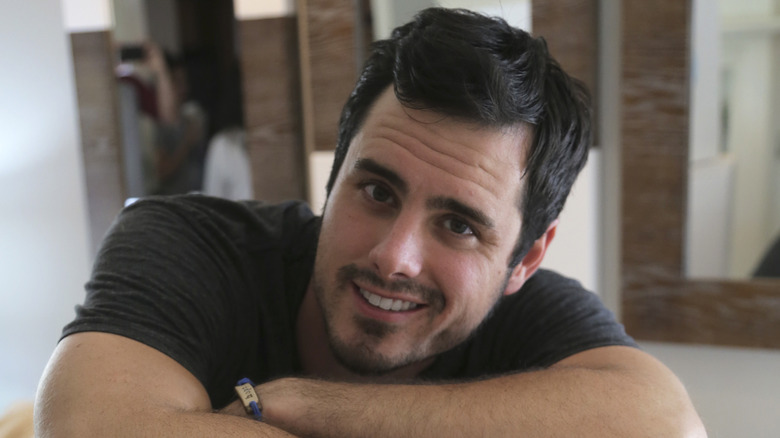 Josh Vertucci/Freeform
Ben Higgins and Jessica Clarke take the spiritual side of marriage seriously, and are planning a traditional ceremony. But the reception afterwards will be anything but staid. "We want it to be a party from the very beginning to the very end," he said. "We've got, I believe, the best band in the world. It's the Taylor Pace Orchestra that's coming to play at our wedding. And they're absolutely amazing. We have a great venue. And so a lot of wedding planning has been around how we make this the best possible party ever." He added that he'd worked with the band before — they'd played at a 2000-person event Higgins had planned. "This band is the same band that had 2000 people dancing all night long at this event. And so I believe that our smaller wedding will still have everybody at least dancing and celebrating and breaking bread together with this music playing. And that makes me happy," he said.
Attendees will also see some familiar faces in the crowd: Higgins is still close to a number of former "Bachelor" and "Bachelorette" alumni, and many are planning to attend the wedding. "Twenty of those people at our wedding would be from the show, people that have played an impact in my life," he said. "It's a part of my story, and my story and her story both kind of collide when you get married or when you're dating to create your relationship. And for me, 'The Bachelor' is a huge part of my story."
Follow Ben Higgins, Rudi's Rocky Mountain Bakery, and their "Slice of Home" campaign on Instagram and Facebook.