Meghan Markle Responds To Critics Over Her Political Agenda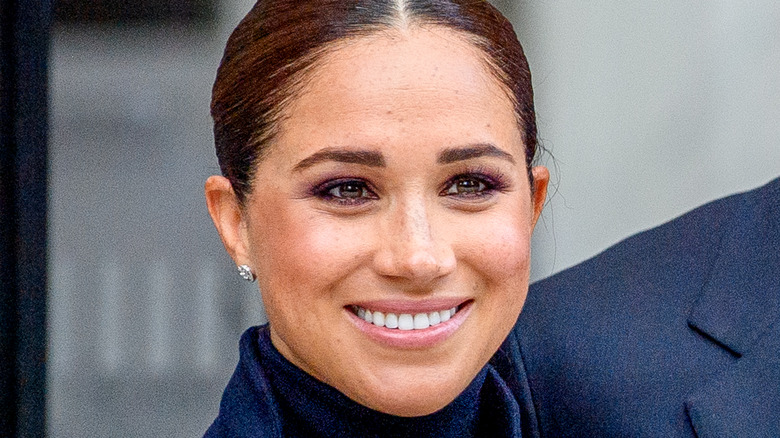 Roy Rochlin/Getty Images
Amid whispers that Prince Harry and Meghan Markle are losing their star power, the Duchess of Sussex made waves in October 2021 by writing an open letter to the United States government to lobby for universal paid family and medical leave, per CNN. 
"Paid leave should be a national right, rather than a patchwork option limited to those whose employers have policies in place, or those who live in one of the few states where a leave program exists," Markle wrote in her letter. "If we're going to create a new era of family first policies, let's make sure that includes a strong paid leave program for every American that's guaranteed, accessible, and encouraged without stigma or penalty."
However, her lobbying angered some who believe that she shouldn't be using the royal title of "duchess" while getting involved in American politics, per TMZ. This week, Markle spoke out about the controversy.
Meghan Markle says her privilege comes with responsibility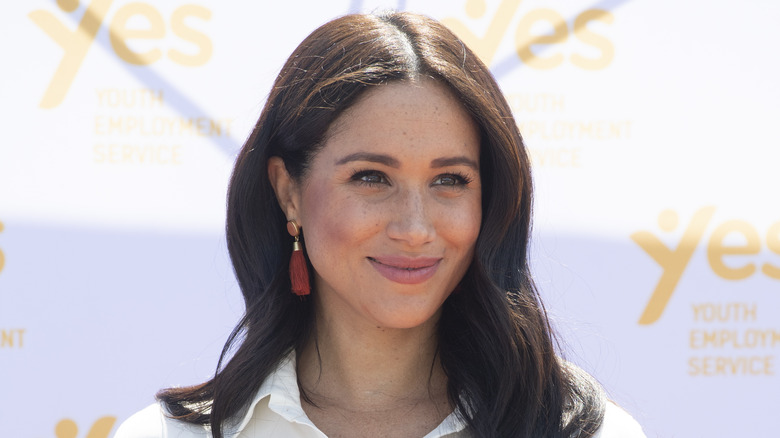 Wpa Pool/Getty Images
Meghan Markle spoke to journalist Andrew Sorkin on DealBook Online Summit about her campaign for universal paid family and medical leave as well as her decision to use her royal title as the Duchess of Sussex while politicking, according to Express. "You know what? I don't understand," Sorkin said to Markle. "She has this great privilege. How is this and why is this her topic?" 
"I think you mentioned privilege," she said. "My husband has always said, with great privilege comes great responsibility. Even before I had any sort of privilege in my life, when my life and my lifestyle were very, very different, I always just stood up for what was right."
Markle went on to admit that, as a mother of two, she's appalled that the United States "is one of only six countries in the entire world that doesn't offer any form of national paid leave." She continued: "So I guess my approach was the same as it's been since I was really young. So on this I said, well, let me write a letter and let me pick up the phone and [make] calls and see if I can help. It's just, to me it seems like a really logical and obvious thing to do."
It appears that Markle won't be apologizing any time soon for fighting for what she believes in.