Was Meghan Markle's Letter To Her Father Really As Personal As She Said?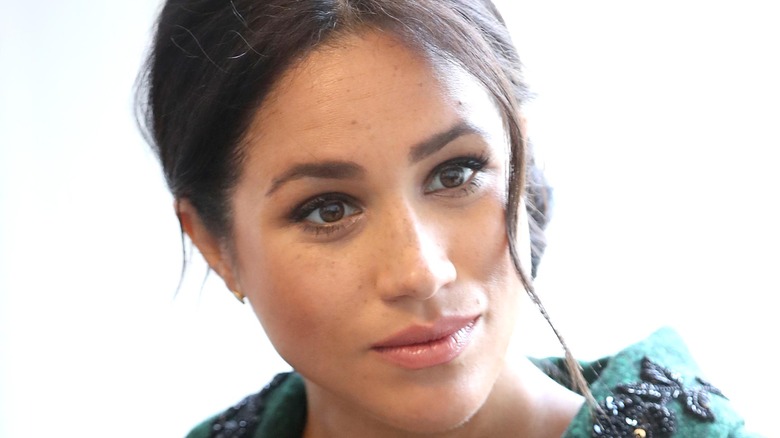 Chris Jackson/Getty Images
Meghan Markle is currently battling a British tabloid in court. According to Newsweek, the Duchess of Sussex previously sued The Mail on Sunday for sharing a private letter that she had written to her father, Thomas Markle Sr., in which she begged him to stop speaking out about her in the media. The publication originally lost the privacy and copyright case, but Meghan has yet to score an official victory yet. Currently, The Mail on Sunday is appealing the original ruling and hoping that a judge will see their side of the picture.
A three-day hearing is currently being held on the matter, and is set to end on November 11, 2021. If the tabloid loses the appeal, then the duchess would be crowned victorious in the case. However, if The Mail on Sunday wins the appeal, the case could be sent to trial and Meghan would likely have to provide evidence on the matter and be questioned by lawyers.
Meanwhile, during the first day of the trial, questions about the letter were raised and could prove to make things tough for Meghan.
New evidence may shake up Meghan's case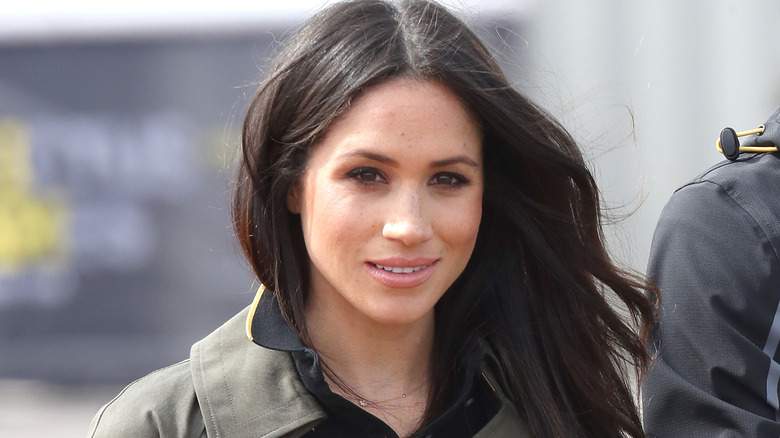 Chris Jackson/Getty Images
According to ITV, The Mail on Sunday is arguing that Meghan Markle's letter to her father — which was published in the tabloid — was "written with public consumption in mind as a possibility." The publication claimed that Meghan knew there was a good chance her father, Thomas Markle Sr., would share the letter with the media. The tabloid also revealed that the Duke and Duchess of Sussex's former communications secretary, Jason Knauf, may have evidence to support their claims.
Andrew Caldecott QC, who is representing The Mail on Sunday in the case, claimed that Knauf's new evidence is enough to cast doubt on the original ruling. "We read the judgment as implicitly accepting that the letter was crafted as an intimate communication for her father's eyes only," Caldecott said. "The fundamental point turns out to be false on the new evidence. The letter was crafted specifically with the potential of public consumption in mind because the claimant appreciated Thomas Markle might disclose it to the media."
For her part, Meghan revealed at The New York Times Dealbook online summit on November 9 that she's simply "standing up for what's right." "In terms of the appeal, I won the case, and this issue, frankly, has been going on when I had no children at all... I now have two children, as you know," Meghan said. "At a certain point, you know the difference between right and wrong, you must stand up for what's right and that's what I'm doing."