Is Scott Disick Invited To Kourtney Kardashian And Travis Barker's Wedding?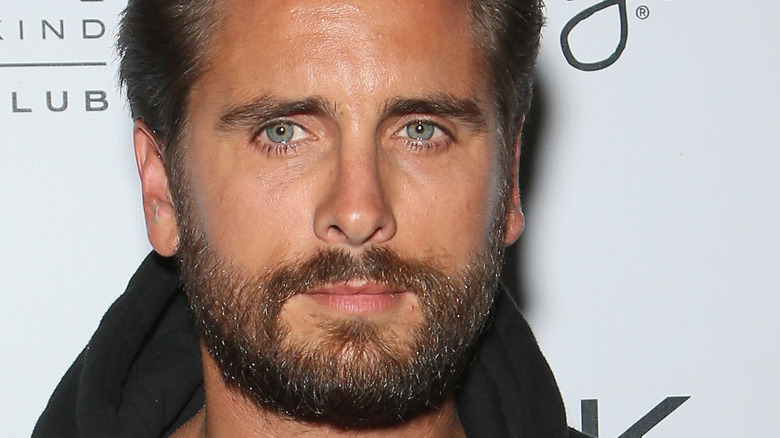 Gabe Ginsberg/Getty Images
Scott Disick is reportedly learning to deal with the reality that his ex-girlfriend, Kourtney Kardashian, is currently engaged to Blink 182 drummer Travis Barker. Disick, who shares three children with Kardashian, was initially said to be hurt by Kardashian's relationship with Barker, per Page Six. However, E! Online reports that in the weeks since the engagement, Disick and Barker have been learning to coexist within the Kardashian family.
"Scott knows he can't escape [Travis] and Kourtney and will have to deal with seeing them and being around them. Scott was taking a break from seeing Kourtney and the family, but has signed on to their new show and had to be present," an insider told the outlet. "Scott and Travis are cordial. Travis always says hello to Scott and is very nice. He doesn't want any bad blood with Scott," the source added. "Scott tries to keep his distance [and] doesn't really know how to act" around Kourtney and Barker, source admitted. "He knows it's something he will have to get over and it will come with time, but for now, it's definitely hard for him to see them together."
Meanwhile, despite Scott's place in the Kardashian family, it remains to be seen if he'll score an invite to Kardashian and Barker's upcoming wedding.
Why Scott Disick won't attend Kourtney Kardashian's wedding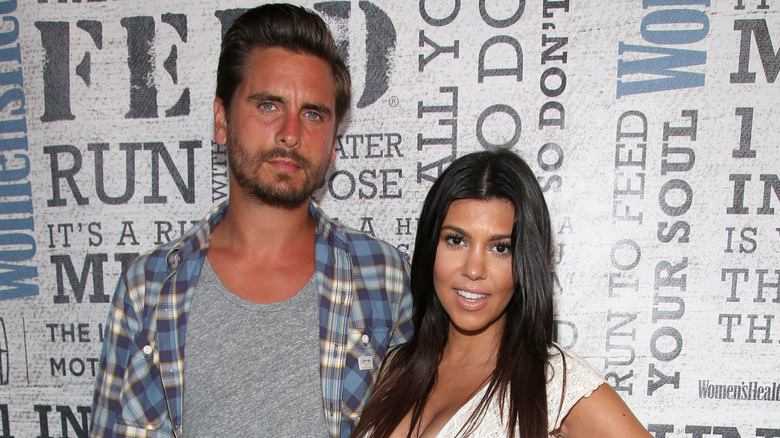 Paul Zimmerman/Getty Images
Hollywood Life reports that Scott Disick likely won't be making an appearance at the upcoming wedding of Kourtney Kardashian and Travis Barker, nor does he want to. It seems that Disick and Kardashian may be on the same page when it comes to the guest list and that neither of them believes Disick should be in attendance during the reality star's special day given the amount of history that they share together. Sources tell the publication that Disick "isn't invited and won't be invited" to the nuptials.
"Kourtney is of the mindset that she is going towards her future, and the past with Scott shouldn't be there on her special day," the informant dished, adding that the "likelihood of Scott being a part of Kourtney's wedding in any way is pretty nonexistent." A second insider also revealed that Kourtney "doesn't think it would be appropriate" to invite Disick out of respect for Barker's feelings.
Meanwhile, is said to have no interest in attending the ceremony. "Scott would never go in a million years unless something miraculous happened, but the way things stand now, there's no chance of him making an appearance," the source said. "Even if he was invited, he would not go," a third source stated. "He could have had this with Kourtney, and he will have to live with that regret forever."
Fans could get an inside look into the situation during the family's new reality show on Hulu.