The Makeup And Hair Products Lea Michele Used On The Glee Set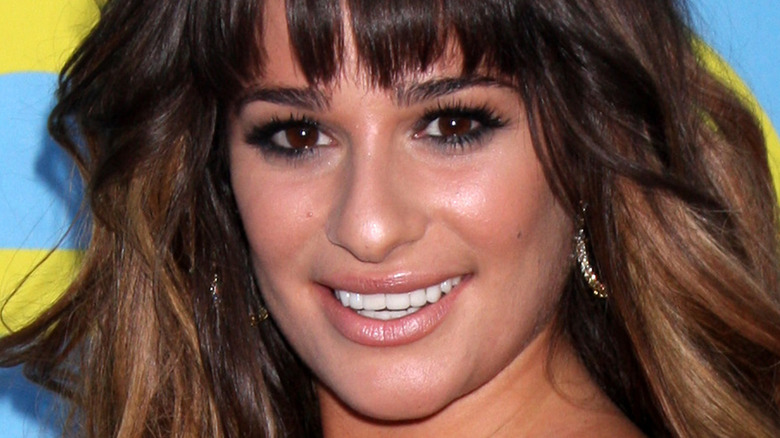 Kathy Hutchins/Shutterstock
All six seasons of "Glee" are packed with music and visual pageantry to get you off the couch and keep you dancing around your living room. Aside from its incredible playlist of songs, "Glee" is full of imitable style when it comes to hair and makeup. 
As Rachel Berry, actor Lea Michele has been on a style journey. Beginning with her more conservative choices in the early seasons, viewers watched Rachel develop a sense of style that exuded timeless sophistication. And it was all thanks to a collaboration between Michele, makeup artist Kelley Mitchell, and hairstylist Tenita Parker Baker.  Their skills and leadership added plenty of visual cues about where Rachel was headed as a character. Now, with a few of Michele's beauty products at home, you can create your own spin on Rachel's signature style.
If you didn't catch the show the first time around, don't worry — you have plenty of streaming options. Afterwards, you can catch up on everything Michele and her co-stars have done since the show wrapped in 2015. 
Lea Michele's makeup was icon-inspired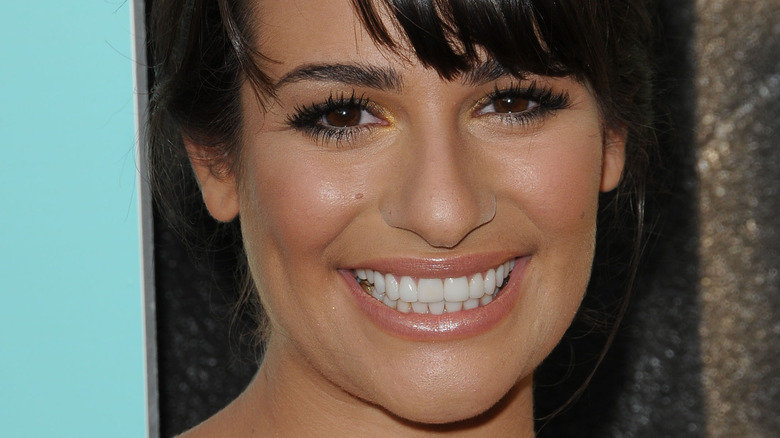 s_bukley/Shutterstock
As portrayed by Lea Michele, Rachel Berry was all about glamour and star power. When envisioning Rachel's appearance, makeup artist Kelley Mitchell took inspiration from style icon Audrey Hepburn. "The skin is fresh, there's a flushed cheek, a soft lip, and a cat eye," Mitchell told Teen Vogue.
Armani Beauty Luminous Silk Foundation is an ideal choice to create Michele's natural look and flawless camera-ready skin. With 40 variations, this oil-free foundation makes it easy to match your skin tone. Described as "naturally radiant," this product also helps achieve and glowing skin.
To set the scene for that '60s-inspired  cat eye, Mitchell used Urban Decay Eyeshadow Primer Potion. You can try your own variation at home. A light, sponge-tip applicator helps the award-winning primer go on smoothly and ensures that any dramatic eye style will last for hours without smudging. For endless lashes, Mitchell used L'Oréal Voluminous Mascara. Twelve different shades offer a mix of color options and provide tons of volume. Add multiple coats to create luscious lashes. You can stay classic with black and brown shades, or experiment with a vivid blue or dramatic green.
This tool helped Lea Michele 'perfect her trademark fringe'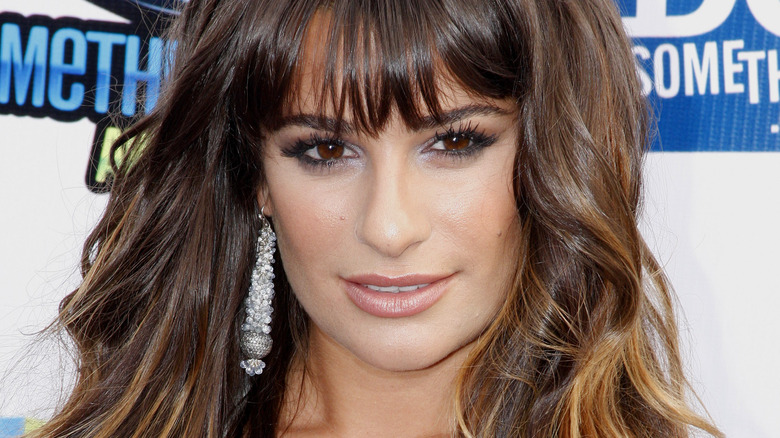 Tinseltown/Shutterstock
Throughout the show's run, Lea Michele's character was known for her lovely, dark locks. Her thick fringe was usually styled across her face, although it was occasionally swept to the side. "I love using the T3 1 1/4" iron to style her waves away from her face and perfect her trademark fringe," hairstylist Tenita Parker Bake told Teen Vogue.
Using a pro tool like a T3 1 1/4" curling iron can take your style game up a notch and help you recreate your own version of Rachel Berry's 'do. At around $150, this ceramic iron could represent a sizable part of your beauty budget. However, if you are looking for smooth, bouncy curls and waves, it might be worth the investment. Just plug it in, try one of the five heat settings, and start styling. Curl, cool, and comb your way to long-lasting, Rachel-inspired waves. Or check out a tutorial for step-by-step instructions to achieve your dream style.