How The CMAs Once Again Disappointed Women Everywhere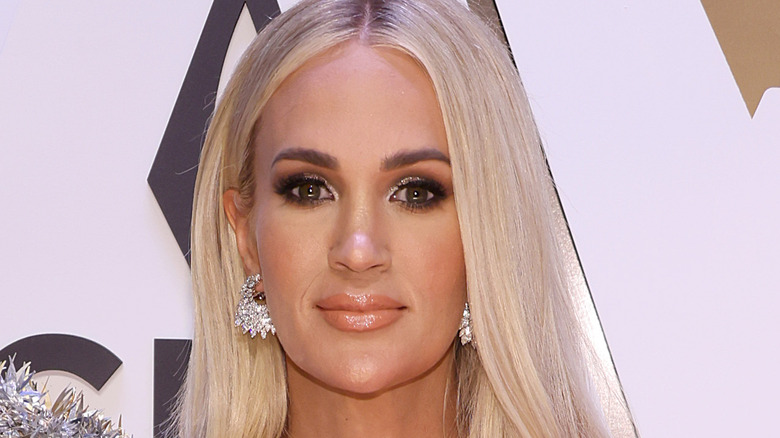 John Shearer/Getty Images
As in years past, the 2021 CMA Awards were a spectacle of glitzy costumes and dazzling talent by country music's most distinguished artists. Hosted by Luke Bryan, the night promised to feature moments that would reflect the changing times and bring diversity and inclusion to the music genre. 
For example, the lineup included one of country music's first openly gay performers. T.J. Osborne of Brothers Osborne came out publicly earlier this year, per Time. Before he and brother John sang their hit single "Younger Me," Osborne told the audience, "I always truthfully felt like it would never be possible because of my sexuality to be here" (via Entertainment Tonight). When the brothers won the award for Vocal Duo of the Year, Osborne gave his partner a kiss before taking the stage.
Another significant moment came courtesy of Mickey Guyton, who performed her song "Love My Hair." The musical tribute to the beauty of natural Black hair was inspired by an 11-year-old Black girl whose hairstyle created controversy at her school (via Billboard).
But when it came down to the awards themselves, the CMAs returned to business as usual. Of the 12 music categories featured on the broadcast, only four awards went to women — and one of those categories was Female Vocalist of the Year (via CMA Awards). Two went to Kelsea Ballerini, but for a music video she made with Kenny Chesney. The rest of the female nominees, including Ashley McBryde, Gabby Barrett, Nicolette Hayford, and Guyton, were snubbed.
Country music is still a boys club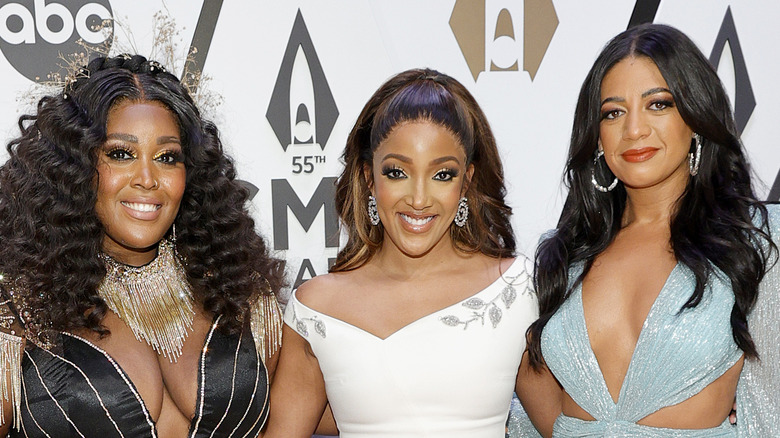 Jason Kempin/Getty Images
This year's roster of CMA winners is just the latest in the award's long history of men dominating the genre. For instance, the prestigious Entertainer of the Year award has gone to female artists only nine times in 55 years (via The Boot). Taylor Swift was the last woman artist to win the award, and that was a full decade ago. (Not to mention that Charley Pride is the only artist of color ever to take home the prize, and that was back in 1971.) 
But the CMAs are only one example of how women are treated in country music. Data shows that country radio stations devote almost all their air time to songs by male artists. In 2019, women received only 10 percent of air time, and their songs were more likely to be aired during less popular time slots (via NBC). Plus, you'll almost never hear songs by women played back-to-back; a Carrie Underwood number is seldom followed by a Carly Pearce or Maren Morris. This has huge consequences; less airplay means less opportunity to break into the top 20 on the charts, which in turn affects an artist's potential to get lucrative record and tour deals, or simply to become a household name. 
Twitter users took note of the lack of diversity. One wrote, "Watching these CMA's — I really feel like the women who didn't win Female Artist got robbed [and] there's a juicy story lurking. Just sayin'..." Another quipped, "Must be CMA night again, where we gather the most talented women in country music together to give their awards to 40 year old men singing about Applebee's."