The Real Reason Joaquin Phoenix Changed His Name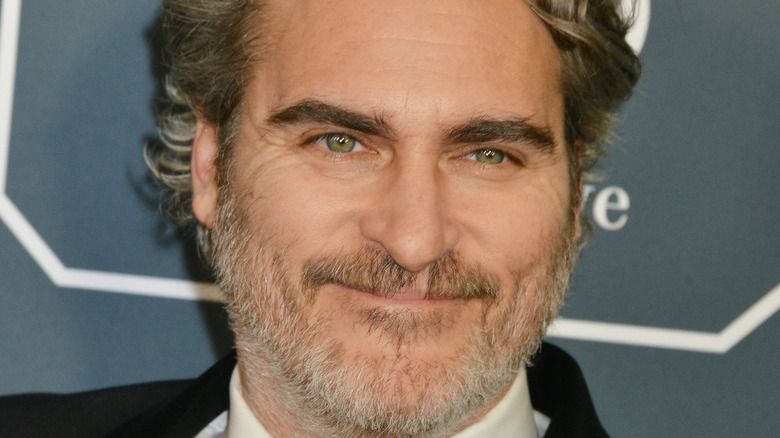 Tsuni-USA/Shutterstock
Joaquin Phoenix is one of the most revered actors in Hollywood. Though he typically garners just as much attention for his eccentricities as he receives praise for his work, Phoenix's talent is undeniable. His career began in the early 1980s, but he didn't reach leading man status until the early 2000s, following a string of impressive performances in supporting roles (via IMDb). Phoenix appeared in films like "Gladiator," "Signs," and "The Village," each of which showed the depth of his acting abilities. It was his portrayal of Johnny Cash in the 2005 film "Walk The Line," though, that established Phoenix's place amongst the Tinseltown elite.
Phoenix's performance in the flick earned him an Academy Award nomination for Best Performance by an Actor in a Leading Role — a nomination he would earn two more times, the first in 2012 and the latest in 2019 (via IMDb). He took home the Oscar for the latter nomination, earning the award for his nuanced (and slightly disturbing) role in "Joker" (via Indie Wire). Phoenix's unconventional speech at the 2019 Academy Awards reignited conversations about the actor's idiosyncrasy, but it also featured a touching moment where he paid tribute to his late brother, River (via Vox).
River Phoenix, Joaquin's older brother, tragically died of an overdose in 1993 (via History). Joaquin was present at the time of River's death, as was their sister, Rain. The Phoenix family had always been close, particularly because they had an uncommon upbringing. Their parents had belonged to a religious cult, and it was their departure from the cult in the late 1970s that actually prompted a name change for the entire family (via CheatSheet).
Joaquin Phoenix was born Joaquin Rafael Bottom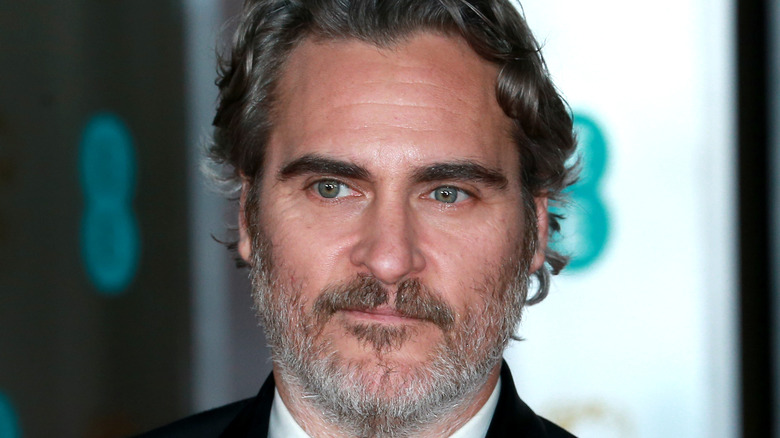 Cubankite/Shutterstock
Although Joaquin Phoenix is known for his famous moniker, he was born with a very different last name. The 47-year-old actor was given the name Joaquin Rafael Bottom when he was born to Arlyn and John Bottom in 1974, according to Britannica. At the time, Arlyn and John were members of the religious cult the Children of God, and had been raising their children amidst the group prior to Joaquin's birth.
When Joaquin was four years old, he asked to be called Leaf instead, as he wanted to be more like his older siblings, River and Rain, who had nature-inspired names (per Digital Spy). It was around this time that the Children of God dissolved, and Joaquin's parents decided to bestow themselves with a new last name as they entered the next stage of their lives.
According to Digital Spy, the Bottoms decided to change their last name to Phoenix, as Arlyn and John wanted to select a moniker that symbolized their rebirth. Joaquin continued to call himself Leaf Phoenix until 1991, after which he transitioned to the name we all know him by now (per Vogue France).
The "Joker" actor and his longtime partner, actress Rooney Mara, are keeping the Phoenix name going following the birth of their first child in September 2020. The pair revealed that they had named their son River in honor of Phoenix's brother, another touching tribute from Joaquin (via Today).