Olympian Suni Lee Opens Up About Being The Victim Of A Hate Crime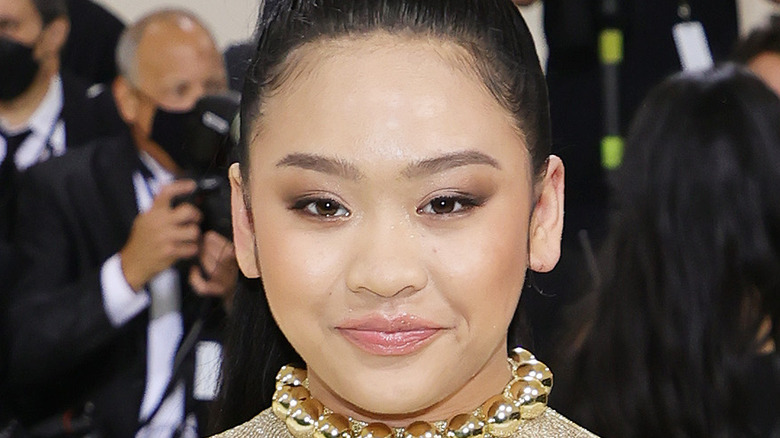 Mike Coppola/Getty Images
This has been an eventful year for Sunisa Lee. The talented and accomplished gymnast was named to the U.S. Olympic team, becoming the first Hmong American gymnast ever to do so. In Tokyo, she made a spectacular showing, winning gold in the women's all-around, bronze in uneven bars, and a silver medal as part of the women's team competition (via USA Gymnastics). Lee had barely begun her freshman year at Auburn University in Alabama when she was tapped to compete on "Dancing With the Stars." As of this writing, she had advanced to the semifinals (via USA Today).
Yet her medals and fame weren't enough to protect Lee from being the target of a hate crime. In a recent interview with PopSugar, the gymnast revealed that she and a group of friends had been waiting for an Uber just a few days earlier when a group of hecklers drove by them. They shouted anti-Asian slurs such as "ching chong," and told the women they should "go back to where they came from." Then as they drove off, one of the assailants sprayed her arm with pepper spray.
Despite being "so mad," Lee told the outlet that she didn't take any action — in part because the incident happened so quickly, and partly because she didn't want to make waves. "I didn't do anything to them, and having the reputation, it's so hard because I didn't want to do anything that could get me into trouble. I just let it happen," she said. 
Hate crimes against Asian Americans are on the rise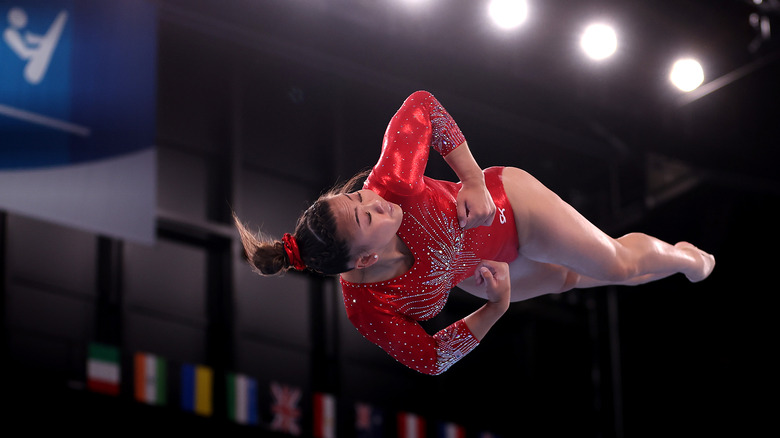 Jamie Squire/Getty Images
The FBI reports that hate crimes based on ethnicity are on the rise (via The Washington Post), and people of Asian descent are among the most common targets. A recent poll conducted by NPR, the Robert Wood Johnson Foundation, and the Harvard T.H. Chan School of Public Health found that 25% of Asian Americans fear being physically attacked or threatened in the near future.
The COVID-19 pandemic is thought to have helped fuel the spike, due to its origins in China. Manjusha P. Kulkarni, co-founder of the group Stop AAPI Hate, told NPR that then-president Trump made matters worse by persistently referring to it as the "China virus" or even "Kung Flu." "Then, essentially, people sort of [began] extrapolating that and saying 'Oh, well, you know, these people brought it,'" she said.
As Lee's story made headlines, she garnered support from fans on social media. Writer/director Kevin McCoy tweeted, "I'm glad she's speaking out about this. Much of the media has moved on from the anti-Asian hate and violence that goes on in this country every day, but people need to be reminded that this problem hasn't gone away." There were also less sympathetic reactions, including ones from skeptics who claimed that Lee was fabricating the story for publicity, and comments that reinforce the fact that racism is still an issue in America.