Why Is Meghan Markle Portrayed The Hero In America And The Villain In The UK?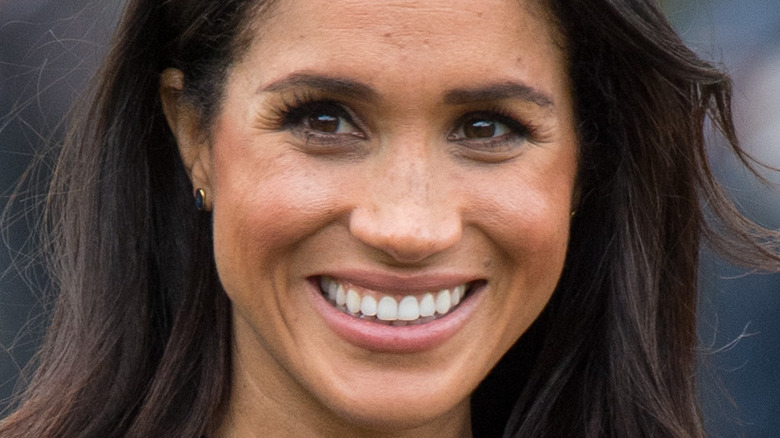 Pool/Getty Images
Meghan Markle has been a subject of derision, particularly in the British press, ever since she first hooked up with Prince Harry. Although joining the royal family would be a dream come true for plenty of women, the former actor quickly found herself living in a nightmare as she was faced with intense judgment for being divorced, American, and Black. 
Markle and her hubby defected from the royal family in early 2020, but, if anything, the celebrity couple is more hated than ever before. The most recent incident involved the "Suits" alum using her official title to push for paid family leave in the U.S. As Express notes, she also introduced herself as the Duchess of Sussex during a reading from her children's book.
Markle and Harry were gifted the titles of Duke and Duchess of Sussex upon getting married back in 2018, but they've been heavily criticized for continuing to use them even after distancing themselves from the monarchy. Royal commentator Jonathan Sacerdoti even described Markle as being "obsessed" with the title. He said: "That is indeed her title, but I think by constantly referring to it she's inviting mockery more than anything else." 
Social media has been split over whether Markle should be getting involved in American politics at all, especially in an official capacity. She wrote personally to House Speaker Nancy Pelosi and House Minority Leader Charles Schumer lobbying for paid leave for parents.
But Markle continues to get considerably more abuse from the U.K. — for this reason. 
Meghan Markle has more control of the narrative stateside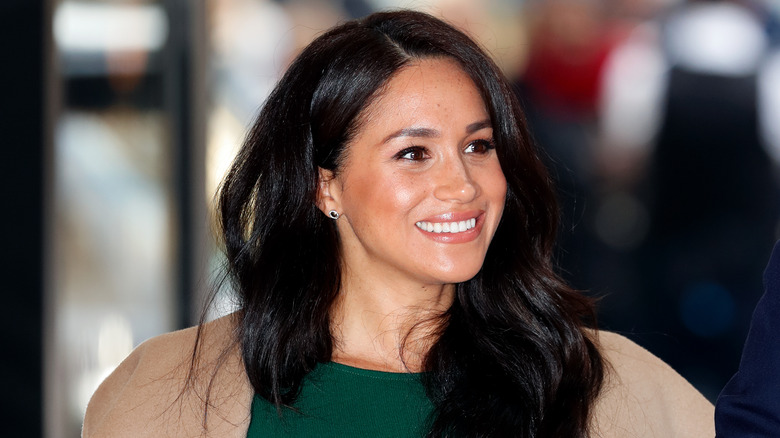 Max Mumby/indigo/Getty Images
As The New York Times details, the difference between Meghan Markle's public perception in the U.S. and in Britain is jarring. At home, she's a dedicated businesswoman, a celebrity in her own right, and a passionate human rights campaigner. There's even speculation that Markle might run for office someday. 
In the U.K., the tabloids are poised to pounce on any perceived slight and frequently amplify it to a considerable degree. A case in point was Markle's recent admission to a British court that she'd forgotten about giving clearance for certain information to be used in a tell-all tome. The British tabloids seized the opportunity to brandish her a liar, doubling down on everything the Duchess complained about during her ground-breaking Oprah Winfrey interview.
"The majority of people are fed up, to the back of the teeth, with them," said royal historian Penny Junor. "They said they wanted privacy, but then they never stopped looking for attention." She acknowledged, however, that this doesn't matter in the U.S., where the Sussexes maintain control of the narrative. "We tolerate success in this country, but we don't celebrate it," Junor said. "In America, they glorify success." 
Likewise, the celebrity couple wading into politics isn't a big deal in the U.S., either. Markle herself called out this discrepancy, arguing that women shouldn't be afraid of their own success. If anything, the difference in treatment simply solidifies that Markle was right to head back home in the first place.