Why Prince Harry Endured Such A Tough Time From The Royals Over This Meghan Markle Family Drama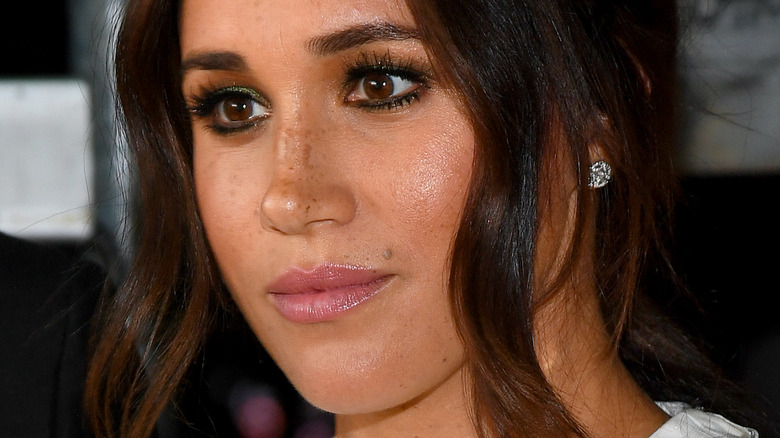 Kevin Mazur/Getty Images
What are Prince Harry and Meghan Markle up to today? The Duke and Duchess of Sussex have had quite the time since exiting the royal family, and it only gets more interesting by the day. Royal experts even continue to dish on them despite their departure being well over a year ago, including experts sharing why Harry and Meghan need to be seen in a more positive light and others explaining why Harry and Meghan are losing their star power, at least in their opinions.
Now, Harry and Meghan have proven once more that their family drama is anything but over. Recently, some have wondered if Camilla and Charles replaced Meghan and Harry as the new cute power couple in the royal family. But according to a reported text from Meghan, the royal family never believed she and Harry were a power couple to begin with.
According to the Daily Mail, Meghan was in communication with a former royal aide via text in which she shared that her husband Harry was under "constant berating" from the royal family due to a matter of her own personal family with which Harry wasn't involved. These messages, which show that the aide saved the text thread under the name "Tilly," were released on November 12.
Meghan Markle's father began speaking to the press more than the royal family liked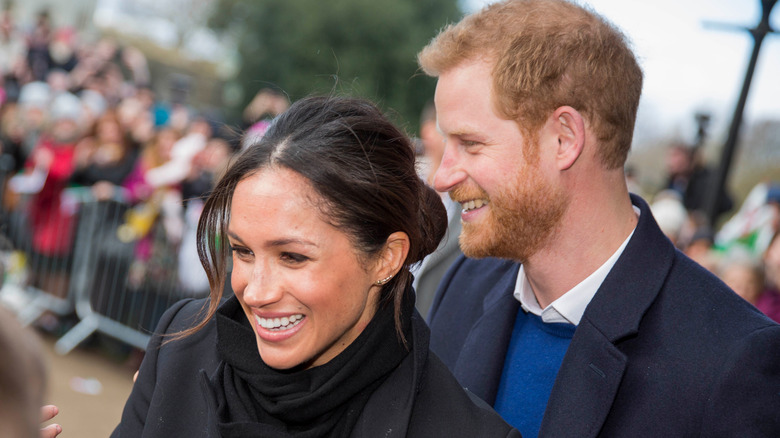 ComposedPix/Shutterstock
Prince Harry's estranged family relations are nothing new to Meghan Markle, who herself shares estranged relationships with many family members. Among these relationships is the one between Meghan and her father, which the royal family had issues with, per The Independent. According to reported texts between Meghan and the former royal aide, the royal family doesn't understand the "fundamental" differences between Meghan and her father, rather wanting her to rekindle a full relationship with him.
Moreover, per the Daily Mail, Meghan wrote her father a five-page letter, parts of which were leaked in online articles. As a result, Meghan sued Associated Newspapers Limited (ANL), the owner of the online publications that published the articles — a case which she ultimately won. Meghan reportedly said the reason she sent the letter was "to encourage my father to stop talking to the press," further saying, "It was only when my father began criticizing the royal family ... that senior members of the family and their advisers expressed their concern over the public attacks, and expressed their desire to have them stopped."
Because of her father's comments and her strained relationship with him, Meghan apparently received ample pushback from the royal family, and so did Harry.