Will The Queen's Health Impact Her Platinum Jubilee Celebrations?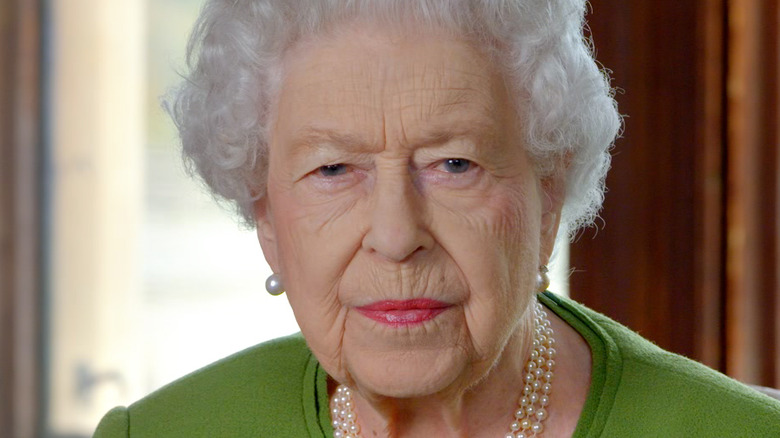 Handout/Getty Images
In June 2022, Queen Elizabeth II will be the first British monarch to celebrate their 70th year on the throne (via The Royal Household's website). After some recent health issues, though, many are wondering if the celebration will be affected.
As stated by the royal website, the Platinum Jubilee will feature a derby, a live concert, street arts, a carnival, and other forms of entertainment honoring the Queen, who took the throne in 1952, when she was 25 years old.
Last month, the now-95-year-old royal was seen using a cane for the first time since 2003 (via People) – the first time doing so in 17 years — and she then spent a night in the hospital, which led to her doctors telling her to rest. On Sunday, she had to miss out on a Remembrance Service at the Cenotaph, due to a back sprain (via The Daily Express). Now, a royal expert is speaking out about how this could impact next summer's big event.
'The priority has got to be, obviously, the Queen's health,' a royal expert says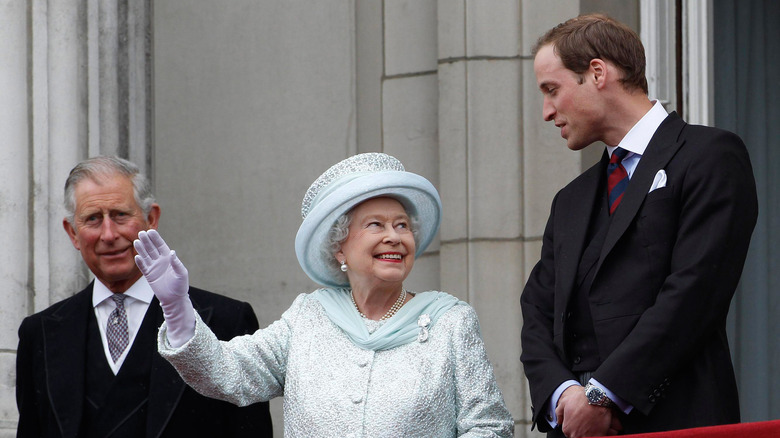 Wpa Pool/Getty Images
When talking with BBC Breakfast (via Express), royal expert Jennie Bond said that the Queen thinks "it's a God-given duty to serve as long as she can." Her recent health issues, though, are worrisome, especially with her Platinum Jubilee coming up soon. 
"I think, yes, everyone at the palace now will be very carefully calculating ... exactly what can be done [at] the Platinum Jubilee," Bond stated. "The priority has got to be, obviously, the Queen's health and the Queen's safety." Apparently, the strategy will be to lean on the support of other members of the family. "I think what we're seeing now is a gradual transition of responsibility from the Queen to Prince Charles, Prince William, and other senior members of the royal family. They are taking on more responsibilities and, therefore, will be at the forefront of celebrations, and the Queen will pop up here and there for the big days themselves." 
The source added that while the Queen may indeed be involved, we may be seeing more virtual engagements from the queen in the future. "You know, we have all this modern technology we can see her, she can work remotely and I think that is what she will hold on to in the coming months and years while other members of the royal family go out and tread the pavements and do the handshake thing."