Here's What A Tattoo Artist's Salary Is Actually Like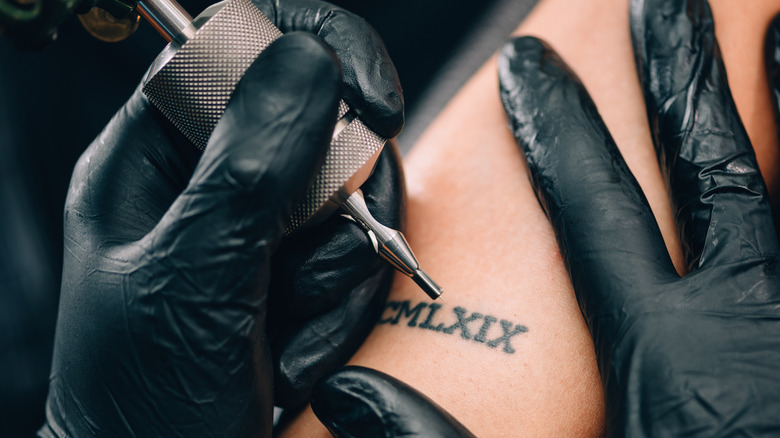 Microgen/Shutterstock
People around the world are moving toward a mentality of paying for art and appreciating artists' talents, which are often overlooked in society. This applies to tattoo artists as well who not only design tattoos but also are responsible for using people's bodies as their canvases after designing tattoos on paper or digitally. This is a high-skill job and should be taken seriously as such.
We all know that we should research before choosing a tattoo artist, but there are also some things tattoo artists wish we knew as well. Perhaps included here is how much they make. After all, tipping tattoo artists is common practice in the United States, so understanding how much they actually make could change someone's mind for the better on how much they're tipping.
According to Inside Out, tattoo artists' wages vary widely depending on the studio at which they work. Artists don't keep all of the money from a tattoo; instead, an estimated 30-50% is allotted to the studio for upkeep, rent, and other bills. Other studios charge artists a flat monthly fee rather than a percentage, but they pay the studio for their space nonetheless. Tips, on the other hand, typically stay in artists' hands. Still, it's easy to wonder just how much they make.
Tattoo artists' salaries range from poverty level to insane amounts of money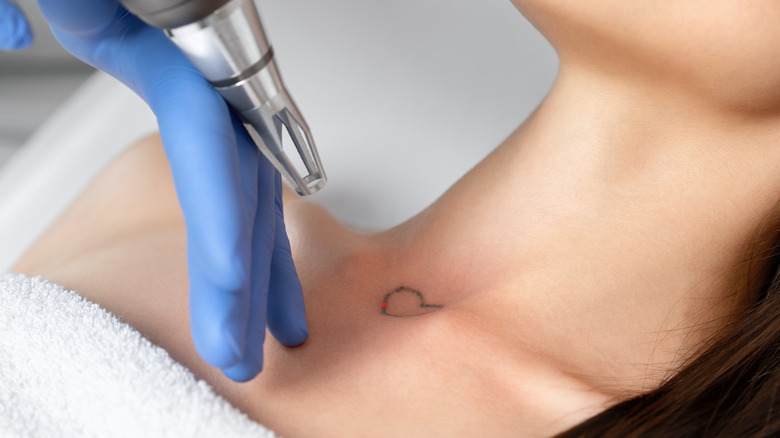 dimid_86/Shutterstock
Have you ever wondered how much the richest tattoo artists make? They're the minority in the tattoo artist community, but their salaries are big. According to The Things, the richest tattoo artists possess net worths in the millions. They work on celebrities who can afford their time, with their talents having raised them to a type of celebrity status, too. TheThings notes that the richest tattoo artist is Kat Von D, whose net worth is estimated to be $20 million and whose clients include Miley Cyrus.
These are rare exceptions. The average tattoo artist in the United States makes about $99,000 a year, per ZipRecruiter. While this is a lot of money — and tattoos are only growing more popular, creating job security in this industry — this is still much less than celebrity tattoo artists like Kat Von D who make millions. These numbers also vary by location. In Southern California, you could very well make six figures, while Kentucky's average is $64,000, Montana's is $67,000, and Texas' is $63,000.
These numbers go even lower. ZipRecruiter's lowest salary listing for tattoo artists is about $12,000, though its highest is $309,000. It's clear here that tattoo artists follow suit with all other art fields: it takes talent, drive, and perseverance to reach new heights (and salaries) as the arts are never funded as much as the sciences.