Tyra Banks Speaks Out About Being One Of The First Black Supermodels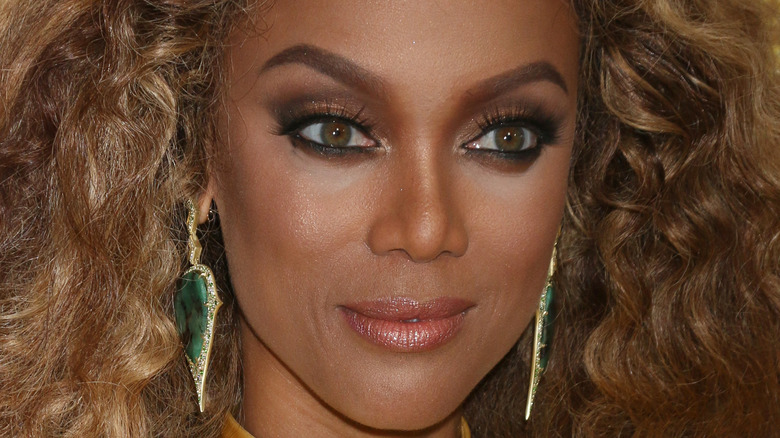 Kathy Hutchins/Shutterstock
Tyra Banks has been shattering barriers since the 1990s. Since her beginnings as a model, and then her explosion into the entertainment industry, Banks has tacked on accolade after accolade. The "America's Next Top Model" host's expansive catalog has paved the way for the visibility of Black models today, and it all started with her refusal to take no for an answer in a time where not many faces gracing magazine covers looked like her.
Tyra Banks' iconic and record-breaking 1996 GQ photoshoot was the first time the outlet featured a Black woman on the cover, as reported by Huffington Post. That same year, the supermodel made history again with her joint Sports Illustrated cover with supermodel Valeria Mazza. She solidified her status as an icon when she landed her solo cover with the outlet a year later. Per Allure, she scored another first with Sports Illustrated in 2019 as the oldest model to pose for the outlet.
Her experience and many accomplishments have changed the modeling industry for the better. But there was nothing easy about being one of the first Black supermodels.
Being one of the first Black supermodels was an isolating experience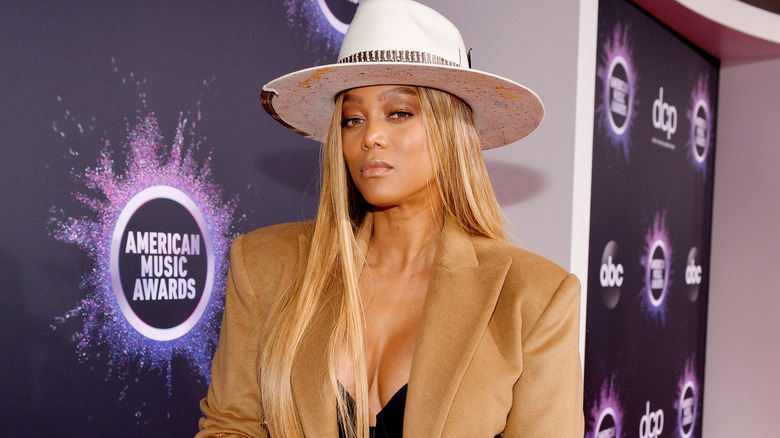 Matt Winkelmeyer/Getty Images
Tyra Banks opened up to The Cut about being a trailblazer in the fashion world. "My runway walk was something extra special," she explained. "There was a lot of sass, oftentimes too much for some designers' tastes, but in the end, it did set me way apart." The supermodel didn't let the status quo stamp out her individuality or exclude her because of her race.
Banks also explained how she was impacted by the lack of diversity, representation, and support from the modeling industry. "I used to feel like the Josephine Baker of fashion," she admitted to the outlet. "My own country did not celebrate my beauty and talent the way France did. Without France and its acceptance of me on countless runways and having my first magazine cover within a month of arriving there, I would not be where I am today."
It's indicative of the racial bias in modeling that Banks had to make a name for herself overseas before making waves in America. Though there's been significant progress in recent years — in part to Banks herself — more needs to be done to make sure that models of color are included in the conversation and not shut out from it.