Dylan Dreyer Blames This Show For Her Third Pregnancy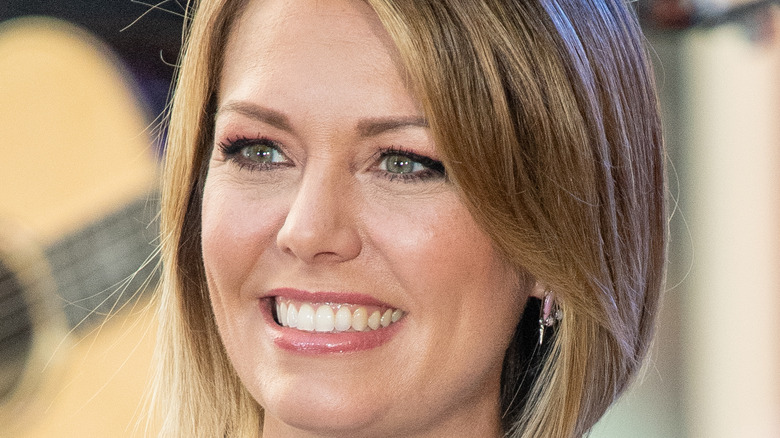 Roy Rochlin/Getty Images
"Today" show host Dylan Dreyer and husband Brian Fichera could not be any happier to be the proud parents of three. The newest addition to the family is their baby boy, Russell James Fichera, who was born six weeks early in late September. "God has blessed us with baby Russell earlier than expected but taken care of us the whole way," Dreyer captioned an Instagram photo of Rusty. "I couldn't imagine waiting until November to meet him."
Dreyer has had quite a tumultuous experience in regards to her fertility and experience with pregnancy. Indeed, she previously struggled with infertility and even suffered a miscarriage, followed by an ongoing challenge with conceiving her second child, Oliver, per People.
But while successfully conceiving her second child might have come as a huge surprise to the meteorologist, the conception of her third was also a bit of a surprise — but for a completely different reason.
Bridgerton might have had something to do with the conception of Dylan Dreyer's third baby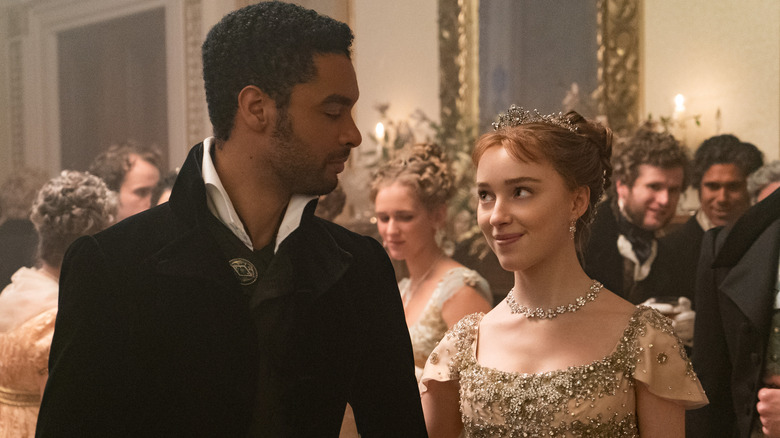 Netflix
Dylan Dreyer and husband Brian Fichera hemmed and hawed over whether or not they would be parents one day — but once they started, they simply couldn't get enough of it. "It turns out that we, like, really enjoy having kids. Calvin and Ollie, they're just so much fun," Dreyer told her "Today" co-hosts. But despite trying for a third, it simply wasn't happening for them. "We were like, 'Forget it. Let's move on.'" But little did they know, a third child was right around the corner — they simply needed a little bit of inspiration to make it happen.
Dreyer and Fichera went for a pretty humorous pregnancy announcement this time around. Back in May, Fichera took to Instagram to share the news and the, uh, motivation behind it. "You see cal when two people are quarantined together for over a year and @bridgertonnetflix is on....," he wrote alongside a photo of him and his children holding the ultrasound photo, jokingly talking to his son, adding the hashtags, "#Bridgertonbaby #overthemoon #bridgerton."
The happy couple aren't alone in their obsession with the steamy Netflix period piece "Bridgerton." In fact, it served as one of the most binged series during the COVID-19 pandemic, with a record breaking 82 million viewers, according to The Hollywood Reporter. So Baby Boomers, move over — we're about to see a whole new era of "Bridgerton"-born babies.