Why Adele Claims Her Ex-Husband Saved Her Life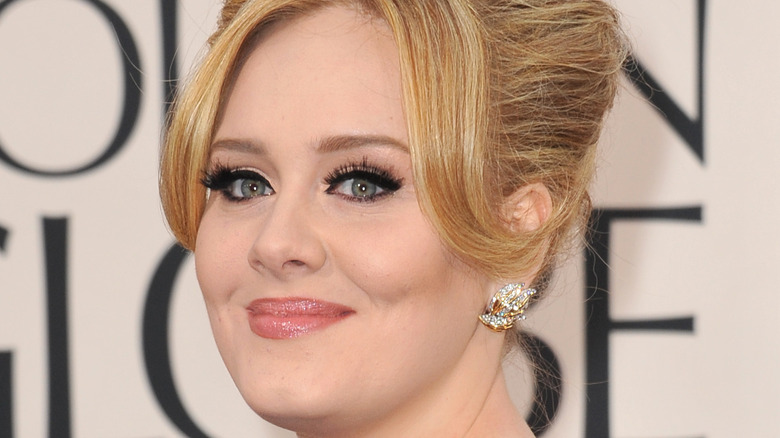 Featureflash Photo Agency/Shutterstock
On Sunday, Adele sat down with Oprah Winfrey for an exclusive interview. In the interview, the singer lifted the veil just a bit to reveal details about her split with ex-husband Simon Konecki and her new relationship with famed sports agent Rich Paul, and how those relationships influenced her upcoming album, "30," per Page Six.
Adele and her ex-husband started dating back in 2011, were married in 2018, and, only a year later, announced that they were getting a divorce. During the interview with Winfrey, Adele spoke about how an innocent moment with her friends led to her discovering that she was unhappy in her life and marriage. "We were all answering these questions in this very bougie magazine, and it was something like, 'What's something that no one would ever know about you?' And I just said it in front of three of my friends, I was like, 'I'm really not happy. 'I'm not living, I'm just plodding along,'" Adele told Winfrey, according to E! News.
Despite the fact that the pair are happily co-parenting their nine-year-old son, Angelo, Adele did admit to Winfrey that the hardest part of the couple's split was explaining it to their son. "Trying to explain to a 6-year-old, 'I do love [your dad], I'm not in love with him,' it makes absolutely no sense to a 6-year-old," Adele told Winfrey, per Page Six. "So there were so many answers I just couldn't give him 'cause there aren't any really."
Adele still speaks fondly of her ex-husband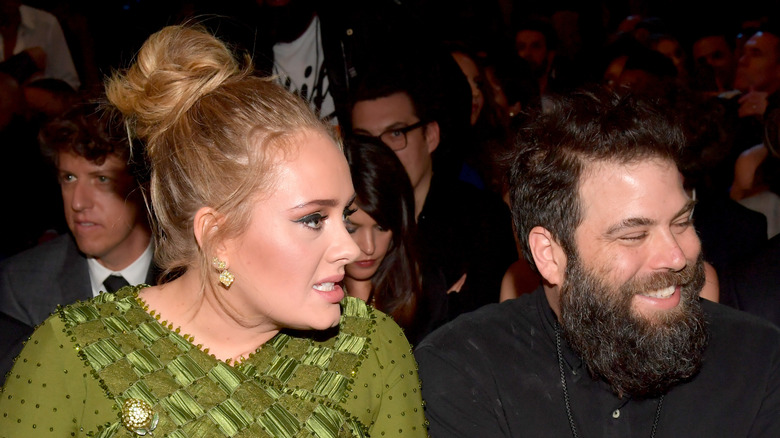 Lester Cohen/Getty Images
In a Rolling Stone profile published earlier this month, Adele told the publication that she was embarrassed and devastated to be ending her marriage, saying it made her feel like she "didn't do a good job" at maintaining a stable family unit. However, the split led to her much-discussed weight loss, the creative inspiration behind her upcoming album, "30," and eventual friendship with her ex-husband, Simon Konecki.
In fact, during her interview with Oprah Winfrey on Sunday, Adele said that she credits her husband with saving her life. "I think Simon probably saved my life, to be honest with you," Adele told Winfrey, according to Page Six. "He came at such a moment, where the stability that him and Angelo have given me, no one else would ever have been able to give me. Especially at that time, I was so young and I just, I think I would have got a bit lost in all of it. I could have easily gone down some dodgy paths, you know? And sort of self-destructed from being overwhelmed by all of it."
Adele also spoke about her current romantic relationship with sports agent Rich Paul. "He's hilarious and very smart," Adele told Winfrey. "You know, he's very, very smart. It's quite incredible watching him do what he does. And just the easiness of [the relationship]. It's just, it's been very smooth."