Plastic Surgeon Reveals Why Fans Fixate On Keith Urban's Face - Exclusive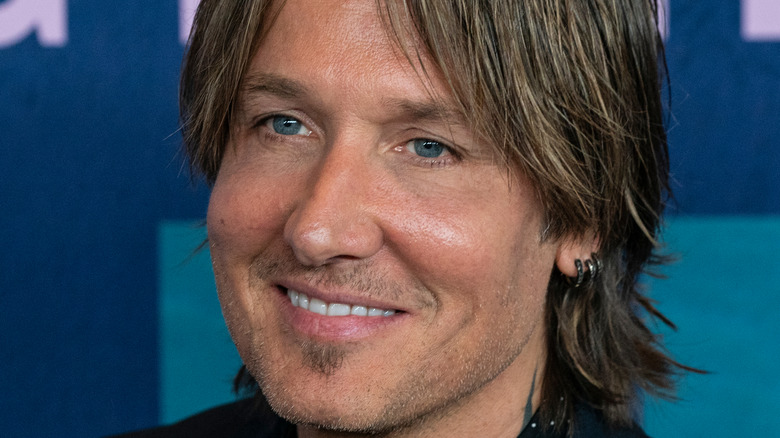 lev radin/Shutterstock
For years, fans have been speculating if Keith Urban and his wife, Nicole Kidman, have had plastic surgery on their faces (via Life and Style). Speculation began in 2015 but really heated up when the couple made an appearance at the Country Music Awards. Fans felt that the famous pair looked like a couple of wax figures at the Hollywood Wax Museum — at least, that's how Life and Style described it.
The debate began again after the 2021 Academy of Country Music Awards (via Meaww). One fan commented, "Keith Urban has spent lockdown getting some super creepy plastic surgery. Wow." While he is a celebrated and beloved country music star, his evolving face has become the only thing fans can focus on.
So, did Urban get plastic surgery? Urban and Kidman are reportedly fans of Botox, but have they gotten more work done? Thankfully, Dr. Samir Pancholi, a Las Vegas-based plastic surgeon, shared an exclusive take on the Urban frozen face mystery with The List.
An expert plastic surgeon weighs in on Urban's face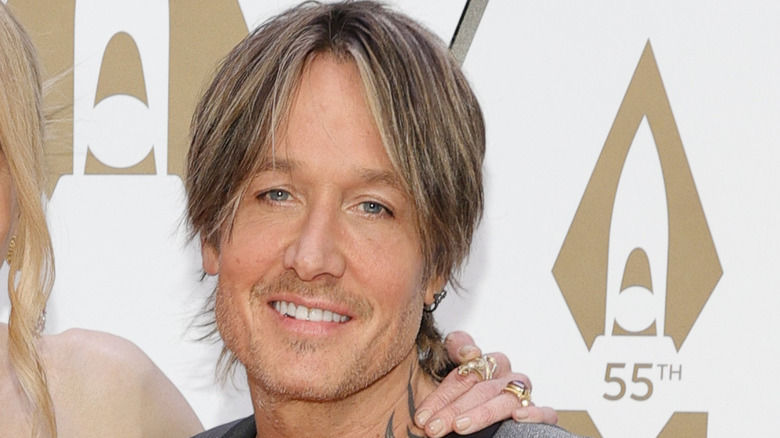 Jason Kempin/Getty Images
Dr. Pancholi of Pancholi Cosmetic Surgery in Las Vegas, Nevada, shared an exclusive take on the debate surrounding Urban's plastic surgery. When asked why fans are so critical of Urban's frozen look, Dr. Pancholi shared, "Celebrities are under intense pressure to maintain a visual standard of perfection and youthfulness. However, the 'frozen face' look for a man in his mid-50s is simply unnatural." He added, "When a celebrity's appearance is not deemed age-appropriate, it invites criticism from fans. It is likely that Keith utilizes Botox injections in his forehead and around his eyes to reduce the appearance of lines and wrinkles, as well as filler in his brow, tear troughs, and jawline to reduce age-induced changes."
Dr. Pancholi continued, "He also appears to have undergone some sort of skin tightening (radio frequency, laser skin resurfacing or chemical peel) around his eyes to further smooth his skin."
In his expert opinion, Dr. Pancholi believes Urban "has likely received injections of Botox in his forehead, the placement of which has caused his eyebrows to spread out and droop down. I think he has been given close to the right amount of facial filler," He continued, "This is why critics have claimed his face looks overly wide and flat. I also think that Keith has had a bit too much filler in his tear troughs, causing his eyes to appear smaller than they are."