Here's How Many Grandchildren Bob Barker Has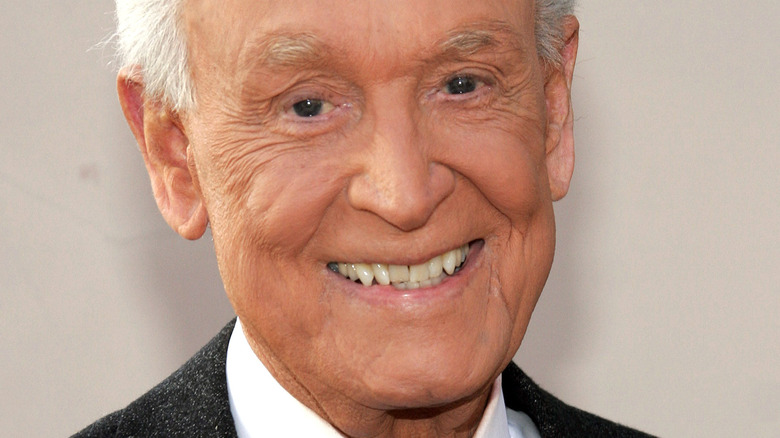 Tinseltown/Shutterstock
For decades upon decades, Bob Barker brought fun and games into our living rooms as contestants competed to see who was the smarter shopper — and audiences at home played right along, seeing if they could also guess the retail price of everyday items — on "The Price is Right." Or, at least, we all tried to get as close to the price as possible!
Robert William Barker was born in South Dakota and lived on a Native American reservation until eighth grade. That's when his mother remarried and moved the family to Missouri (via Biography) where Barker went on to win a basketball scholarship and study economics. But it was a small radio job that led him to Hollywood and into broadcasting, and eventually, to his hosting duties on "The Price is Right". But before he made the move to Los Angeles, California, he wed Dorothy Jo Gideon in 1945 and the pair stayed married until her 1981 death from lung cancer (via Closer Weekly). After more than three decades of marriage, did the pair have a family that included children and grandchildren?
Bob Barker lives a full life with no grandkids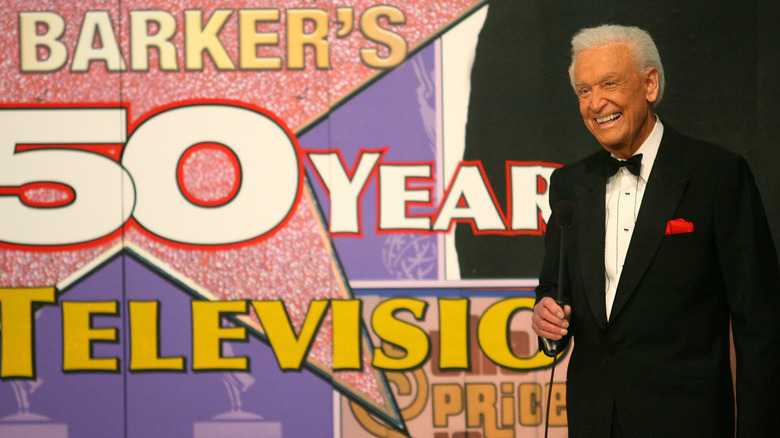 Frederick M. Brown/Getty Images
Although Bob Barker and Dorothy Jo Gideon were married for 36 years (via Closer Weekly), the couple never had any children and therefore never have any grandchildren — and apparently, that's just the way they wanted it.
In a 2007 interview with Esquire, Barker explained his choice not to start a family with the woman he loved so much. "I was married at 21; Dorothy Jo was 20," he said. "She was with me all the time until she died. For some men, maybe a second or third marriage would work out fine. In my case, I had my marriage and she was the love of my life," he said. "We didn't have time for children. I don't regret it, not when so many of my friends are having so much trouble with their children. I have thirteen ducks, and that's a lot of work." We love that for you, Mr. Barker.
In fact, animals have been Barker's passion since his wife passed away and it was Dorothy Jo who inspired his work with animal rights causes.
Bob Barker has found happiness in many respects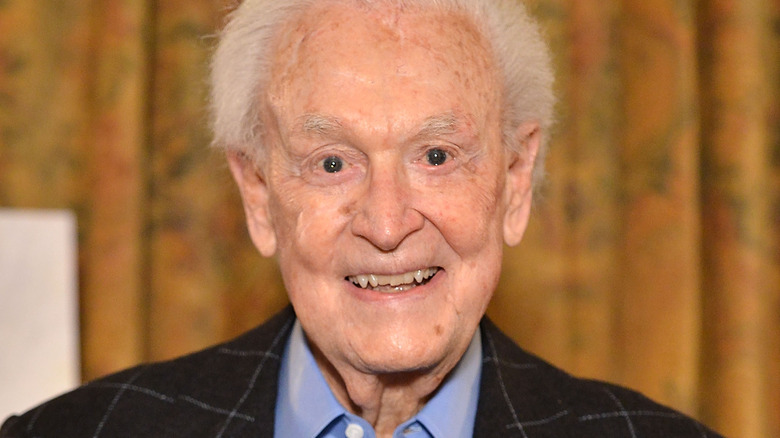 Araya Doheny/Getty Images
During the four decades Bob Barker has spent as a widower, he chose never to remarry, but he kept active with animal rights causes, carrying on Dorothy Jo's legacy. "Well, Dorothy Jo was before her time as far as animals were concerned," Barker said during an interview with The Television Academy Foundation. "I sensed it coming on. She never really made a point of talking about it, but she became a vegetarian. I had bought her furs and she stopped wearing them."
Through the years, Barker has donated millions of dollars to PETA. However, few can forget his signature sign-off line on "The Price is Right" where he always told the audience: "This is Bob Barker reminding you to help control the pet population — have your pets spayed or neutered" (via Outsider).
This year, Barker looked back on his life in an interview with People as "The Price is Right" celebrated 50 years on the air. He told the outlet he has no regrets. Even with no children or grandchildren, he still had love, and an outlet for his greatest passion. "All kidding aside, there was much to love," Barker said. "I had the pleasure of working with a dedicated and talented cast and crew for 35 great years. Particularly close to my heart was the ability our vast popularity gave me to remind our entire audience daily about the importance of spaying and neutering your pets."