Plastic Surgeon Reveals How Nicole Kidman Keeps Her Youthful Looks - Exclusive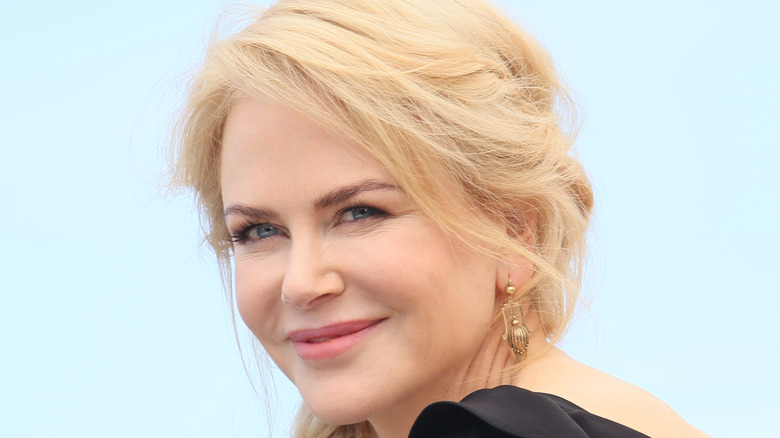 Denis Makarenko/Shutterstock
In the world of celebrities, it's actually more shocking to find out your favorite actress hasn't gotten work done. While some stars end up resembling an episode of "Botched," others manage to perfect getting a few nips and tucks here or there while still looking natural and fresh. When it comes to thinking of Hollywood stars that have maintained an envious youthful glow throughout their tenure, a few names come to mind instantly, and topping that list is Nicole Kidman.
Kidman has always been adored for her fun, quirky personality and her youthful beauty. The Australian actress has always had seemingly perfect skin under her luscious strawberry blonde curls. "The Undoing" actress has always been probed about her beauty secrets. She's repeatedly shared her go-to routines, and even broke down her nighttime skincare routine step-by-step for Harper's Bazaar (via YouTube). But does Kidman really owe her ageless glow to a solid vitamin-taking routine? Dr. Samir Pancholi weighs in with an exclusive analysis of Kidman's true secrets.
Expert plastic surgeon believes Nicole Kidman has gotten botox and fillers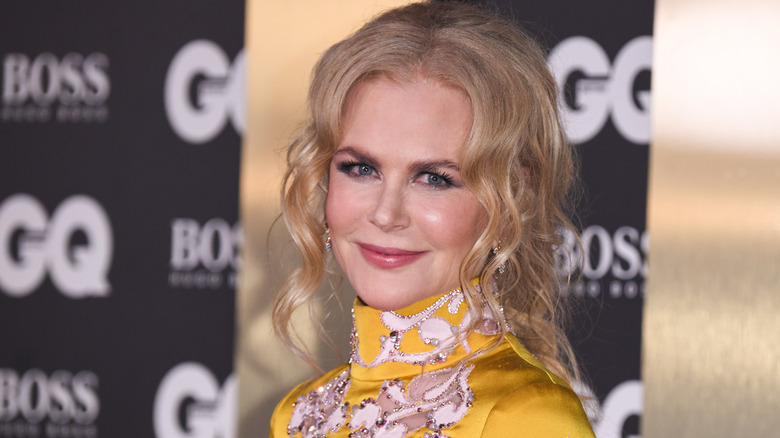 Featureflash Photo Agency/Shutterstock
Over recent years, fans noticed that Nicole Kidman's previously undetectable touch-ups were beginning to show (via Betches). The List reached out to dual-certified, fellowship-trained Las Vegas cosmetic surgeon Dr. Samir Pancholi for his take on exactly what Kidman may have gotten done. 
Dr. Pancholi revealed to The List how much of Kidman's youthfulness could actually be owed to fillers or Botox. "Nicole naturally has high cheekbones. However, they do appear more plump and less defined than they have in recent years. Fans and critics alike have also made comments over the years about Nicole's inability to make exaggerated facial expressions; this is likely the result of repeated Botox treatments, as regular neurotoxin injections can cause facial muscles to soften over time." He added, "The smoothness and elasticity of her skin are superb and there is a fullness of her mid-face area which indicates the use of filler." 
While Dr. Pancholi commends how some of the botox has helped keep her skin looking plump, he shares his thoughts on where she may have gone too far, "I do think Nicole has had maybe a touch too much Botox in her brow, which has caused it to droop slightly. However, photos may exaggerate this visual because she is so tall and often looks down in photos. Overall, I think Nicole looks naturally beautiful for her age, which, in addition to cosmetic injections, is likely also attributed to a healthy diet and exercise routine, proper sunscreen application, and good skincare practices."