Gloria Allred Is Now Facing Off Against Alec Baldwin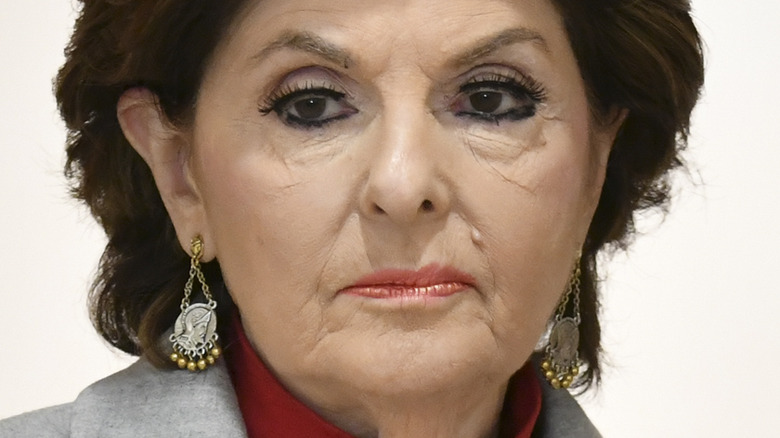 Rodin Eckenroth/Getty Images
Gloria Allred has become a household name. While she is best known for being a women's rights attorney, her work with high-profile cases has made her a public figure in her own right, per The New York Times. Most recently, she helped fight for justice for the victims of R.Kelly's alleged abuse.
Some of Allred's most well-known cases include representing Nicole Brown Simpson's family during the OJ Simpson trial, helping Mel "Scary Spice" Brown sue Eddie Murphy over a paternity test to prove he was the father of her child, and representing Rachel Uchitel during the Tiger Woods scandal, per The Guardian.
Allred has faced some criticism along the way, but she's enjoyed a monumental career in the legal field, per CNN. It seems like she's involved in all of the major high-profile legal cases — mostly because she actually is. Now, she's getting involved with the case surrounding the tragic shooting on the set of the movie "Rust."
Gloria Allred is suing Alec Baldwin on behalf of a script supervisor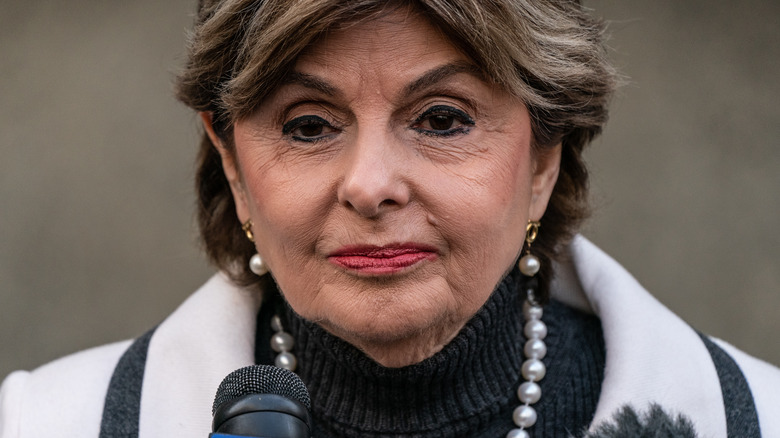 Jeenah Moon/Getty Images
Gloria Allred's next case will be against Alec Baldwin and the crew on the set of "Rust." According to Variety, script supervisor Mamie Mitchell has filed a lawsuit against Baldwin and the film's producers for the pain and suffering she endured after an accident with a prop gun led to the October 21 death of cinematographer Halyna Hutchins. She will be represented by Allred, and the case has been filed in the Los Angeles Superior Court.
"Plaintiff was terrified and feared for her life," the suit states. "The gunshot caused Plaintiff to experience pain in her ears and head and, shortly thereafter, Plaintiff began to hear loud ringing in her ears. Soon after, Plaintiff witnessed the horror of what had occurred."
Mitchell hired Allred on October 26, per Deadline. "We are conducting our own investigation of what happened because there are many unanswered questions," Allred said at the time, via Deadline. "Mamie has been interviewed by the Sheriff's Department. She has information and evidence which she believes will be helpful in this investigation."