Shawn Mendes And Camila Cabello Share A Heartbreaking Update With Fans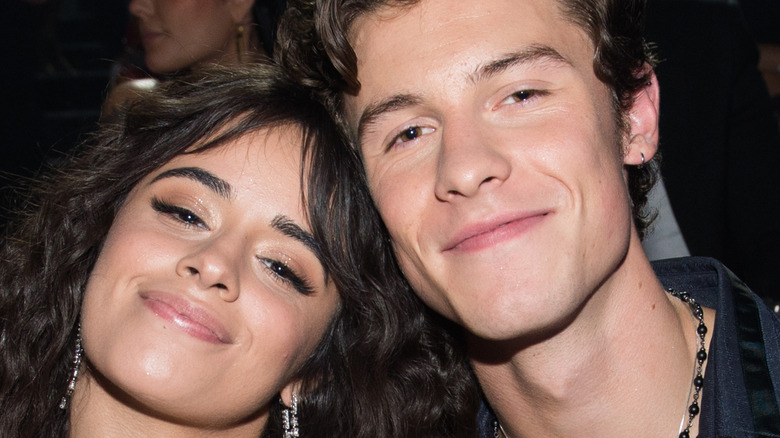 John Shearer/Getty Images
Shawn Mendes and Camila Cabello were long-time friends and duet partners before their relationship turned romantic, per Us Weekly. They originally met back in 2014, while simultaneously opening for Austin Mahone on tour. Cabello was still part of Fifth Harmony at the time, of course, while Mendes had found mild success on short-lived video-sharing site Vine. Both on the cusp of making it big, the two pop stars formed a deep and mutually respectful bond that lasted even as their careers launched into the stratosphere. Mendes always had a thing for Cabello, however, admitting during a 2015 appearance on "The Late Late Show with James Corden" that he'd tried several times to "make a move" on her but she resisted every time. Cabello argued it was Mendes friend-zoning her, though. 
They teamed up on hit single "I Know What You Did Last Summer" in 2017 and, by the following year, Mendes and Cabello were openly gushing about how much they adored each other. By the time second team-up "Señorita" dropped in 2019, the two stars could no longer deny the obvious spark between them. Just a month after the song's release, the duo finally confirmed they were a couple. A whole host of public make-out sessions and mid-pandemic paparazzi strolls soon ensued. Two years down the line, it seemed nothing could stop Mendes and Cabello. Unfortunately, love's young dream might be dead.
Shawn Mendes and Camila Cabello split after two years together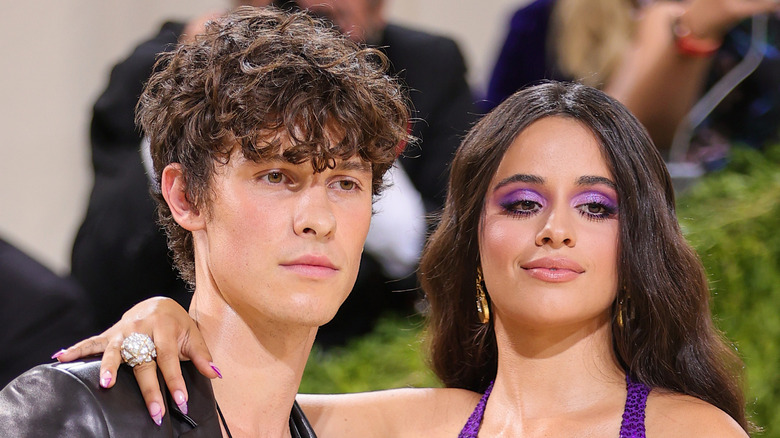 Theo Wargo/Getty Images
People confirms superstar couple Shawn Mendes and Camila Cabello have called time on their relationship. They shared a joint statement on Instagram Stories, noting, "Hey guys, we've decide to end our romantic relationship but our love for one another as humans is stronger than ever." Mendes and Cabello added, "We started our relationship as best friends and will continue to be best friends." They also thanked fans for their continuing support. The pop stars notably quarantined together, in Miami, throughout the COVID-19-necessitated lockdown. 
In fact, just a few months ago, Mendes gushed that spending the time stuck inside together had actually brought them closer. His recently-released single "Summer of Love" was even inspired by it. "Camila and I were so lucky because we were able to just kind of be in a still moment, and it was the first time in the past six years that we've been just able to relax and not work at all," Mendes gushed in a chat with Audacy Check In. "It just felt really beautiful." The "In Wonder" star has written extensively about their relationship. 
Cabello shot down breakup rumors in September 2020, per Page Six. However, she subsequently made it clear the two weren't planning to tie the knot any time soon either, during an appearance on "The Tonight Show Starring Jimmy Fallon." The former couple did, however, adopt a dog together, named Tarzan. No word yet on who's getting custody.