Adele Set The Internet On Fire With This Teaser For Her Upcoming Album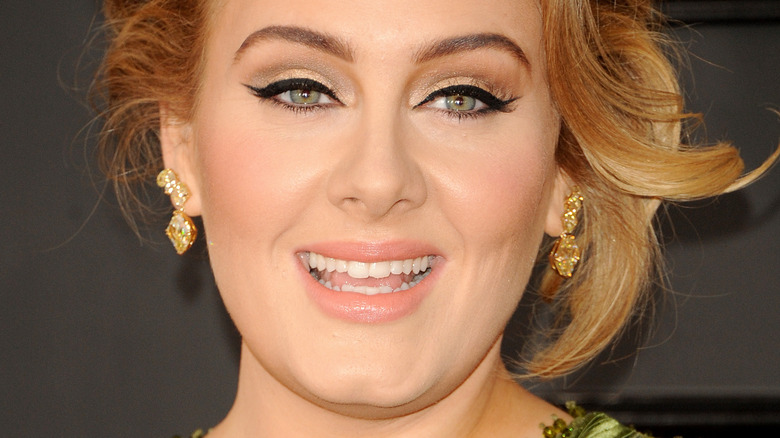 Tinseltown/Shutterstock
It feels like we've been waiting forever for new music from Adele, but "30" is finally within reach. November 19 sees the release of the highly-anticipated record, per an Instagram post from the lady herself. Adele acknowledged she'd been working on "30" for years and was beyond ready to unleash it upon the world. Evidently, making the album was an especially emotional endeavor for the British star, even by her own standards. Adele admitted, "It was my ride or die throughout the most turbulent period of my life." 
Per Elle, the singer-songwriter released the first cut from "30," a moody ballad entitled "Easy on Me," on October 15 to massive fan and critical acclaim. The full track list was later revealed by Vulture.
In a chat with Vogue for the magazine's November issue, Adele shared that writing the album brought her a stunning revelation. "I realized that I was the problem," she acknowledged. However, despite the fact she recently separated from husband Simon Konecki, Adele maintained that "30" is definitely not a "divorce album." If anything, "It was more me divorcing myself." If all of that wasn't enough to whet our appetites, Adele's latest teaser has fans clamoring to hear the album, like, now.
Adele is used to breaking the internet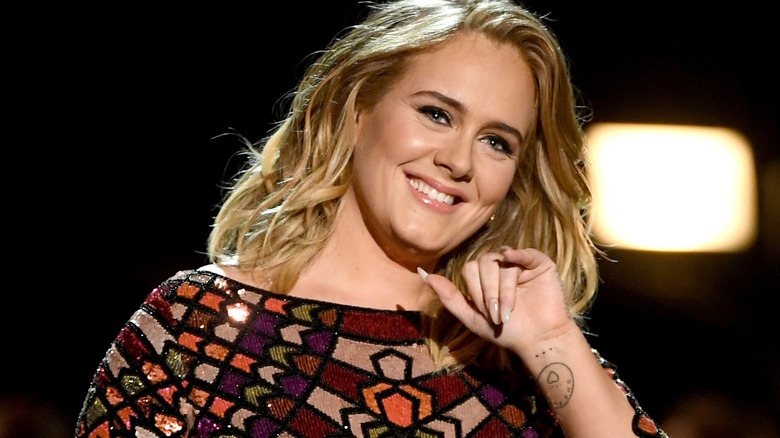 Kevin Winter/Getty Images
Legendary pop star Adele shared a video on Instagram and Twitter of her singing "To Be Loved," the latest cut from her new album "30." Sitting on her sofa, wearing little makeup and accompanied by a piano, Adele belts out the song in the reliably impressive fashion fans have come to expect from her. 
Commenters understandably lost their minds over how good she sounded, with one gushing on Twitter, "It easily sounds like a classic and one of the greatest songs ever written without even being released yet. '30' is going to be her best album yet." A second fan shrieked, "I CANT!! THIS ALBUM IS GONNA DESTROY ME" alongside a screengrab of actor Sadie Sink crying from Taylor Swift's recently-released "All Too Well" short film. Another fan remarked, "This song got me crying over people I haven't met before" while a third noted simply, "You are not real!"
Already, Adele's latest album is earning some of the biggest raves of her career. Rolling Stone gave the record five stars, as did The Telegraph. Luckily, fans don't have much longer to wait.