Meghan Markle Shares Her Relatable Kids' Halloween Costume Fail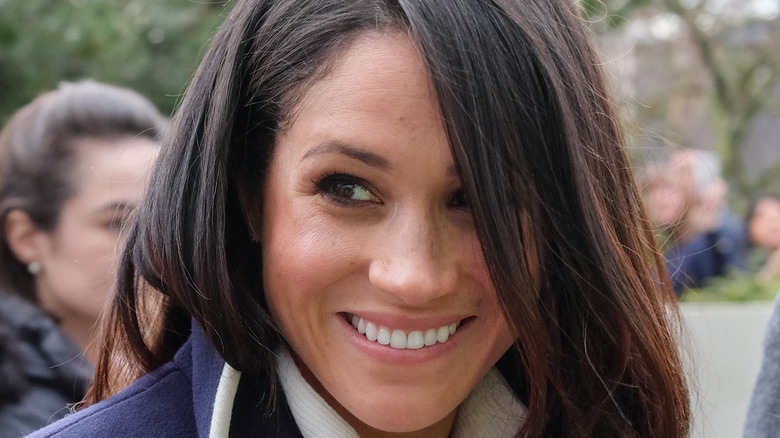 MattKeeble.com/Shutterstock
Meghan Markle may be royalty, but her life is still full of relatable moments, such as Halloween costumes that don't go quite as planned.
In May 2019, the Duke and Duchess of Sussex became parents as they welcomed a son, Archie, into the world. This June, they added a daughter, Lilibet, into the mix. The four of them live in California since stepping back from senior royal duties in January 2020.
According to a source who spoke with Us Weekly, Archie "adores" his sister, and both parents have an "extremely hands-on" approach. Still, kids will be kids. In 2019, the Duke and Duchess turned to Instagram to say, "Happy Halloween! Wishing you all a safe and fun Halloween from our family (and our little pumpkin) to yours!" This year, while appearing on "The Ellen DeGeneres Show," Markle shared some funny details of their first Halloween as a family of four.
'The kids were just not into it at all,' Meghan Markle said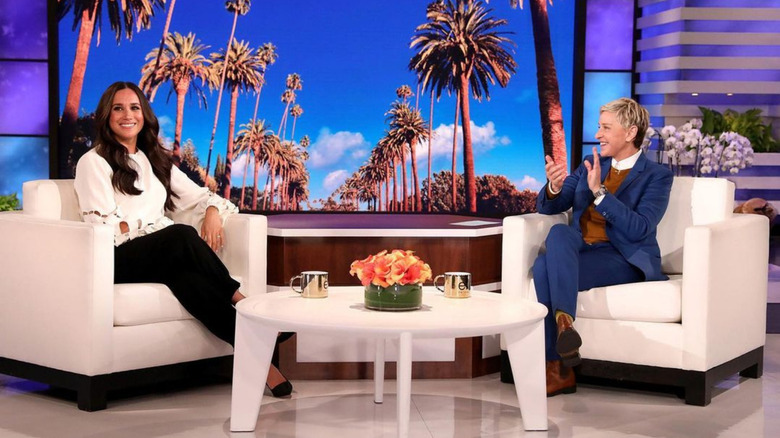 NBC
Like many other parents out there, Meghan Markle and Prince Harry couldn't wait to dress up their kids, two-year-old Archie and five-month-old Lili, in Halloween costumes (via People).
"We wanted to do something fun for the kids," Markle told DeGeneres, "and then the kids were just not into it at all." Markle said Archie was only in his dinosaur costume for "about five minutes," and DeGeneres, who was there on the big day, said that it was "not even five minutes!" Lili was a cute little skunk, "like Flower from 'Bambi.'"
While on the show, Markle also talked about Halloween 2016, when her future husband came to visit her in Toronto, along with his cousin, Princess Eugenie, and her now-husband, Jack Brooksbank. "The four of us snuck out in Halloween costumes to just have one fun night on the town before it was out in the world that we were a couple."