The NCIS Star You Never Knew Appeared In The Sopranos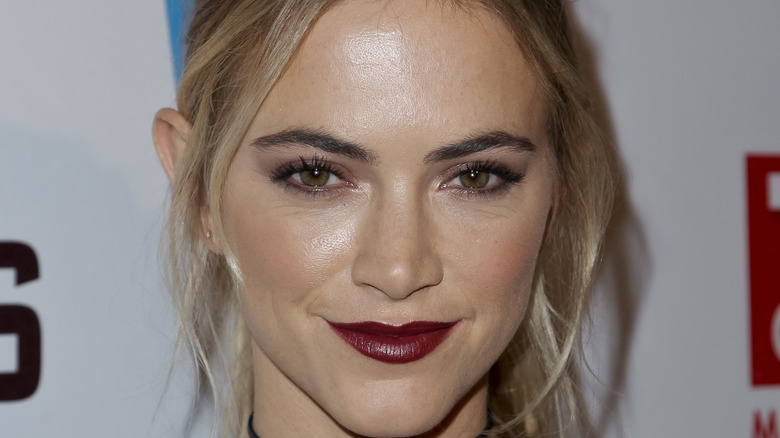 Tibrina Hobson/Getty Images
"NCIS" actors have been around the entertainment industry block more than a few times, and as their careers grow, they're earning increased opportunities. However, they all had to start somewhere, which typically includes guest-starring in single episodes of series or appearing in television movies. One "NCIS" star appeared in "Charmed," for example, and another "NCIS" icon appeared in "Almost Famous," too.
When reflecting on television, it's easy to think about what former "NCIS" stars are doing now, but it's equally interesting to discover what they did before recurring on one of television's most popular procedurals. In fact, one "NCIS" star in particular appeared in "The Sopranos" before making it big as a special agent.
HBO's hugely successful "The Sopranos" ran from 1999-2007 and followed Tony Soprano (James Gandolfini), who not only managed his own personal relations but also his mob. The show's legacy continues now, too, as the latest film in the Sopranos' universe, "The Many Saints of Newark," debuted in theaters in October.
While an "NCIS" star doesn't appear in the new film, one did appear in the original series. But just who was it?
Emily Wickersham launched her career on The Sopranos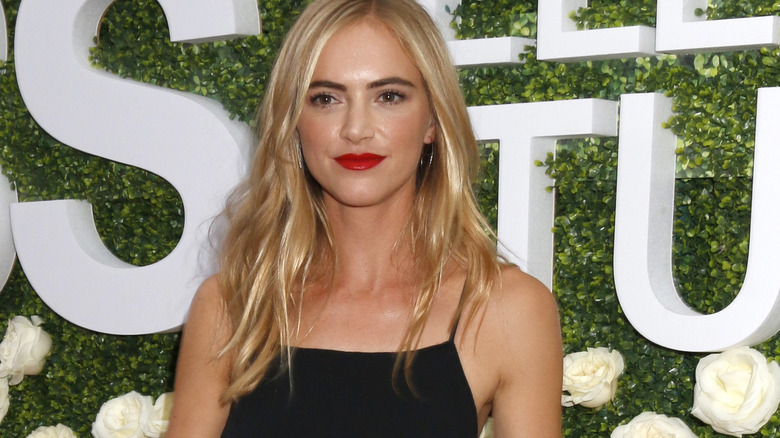 Kathy Hutchins/Shutterstock
As it turns out, the "NCIS" star who appeared in HBO's "The Sopranos" is none other than Emily Wickersham. 
On "NCIS," Wickersham portrays Eleanor Bishop, the series' replacement for Ziva once she exited, but on "The Sopranos," she played the recurring Rhiannon Flammer, per IMDb. Wickersham appeared in four episodes of the now-iconic series between 2006 and 2007, and the series marked her third-ever acting credit. Before "The Sopranos," she'd only appeared in "Gardener of Eden" and "Late Show with David Letterman."
Wickersham's Rhiannon was friends with Tony and Carmela Soprano's son, A.J. Soprano, in the series — and for Wickersham, the role was "eye-opening," she revealed on the "Talking Sopranos" podcast in 2021. In fact, she admitted (via Outsider), "'The Sopranos' was kind of a crazy experience for me. I didn't grow up acting. I had no idea what I was doing. I mean, I think if I was aware of all that now, I don't think I would have got the part."
Still, she may not have had experience at the time, but the series' casting producers saw something in her, and it led to her continued success. So, did you recognize Wickersham on "NCIS" from her time on "The Sopranos"?