Did Ivanka Trump Have This Surprising Influence On Her Father's Cabinet?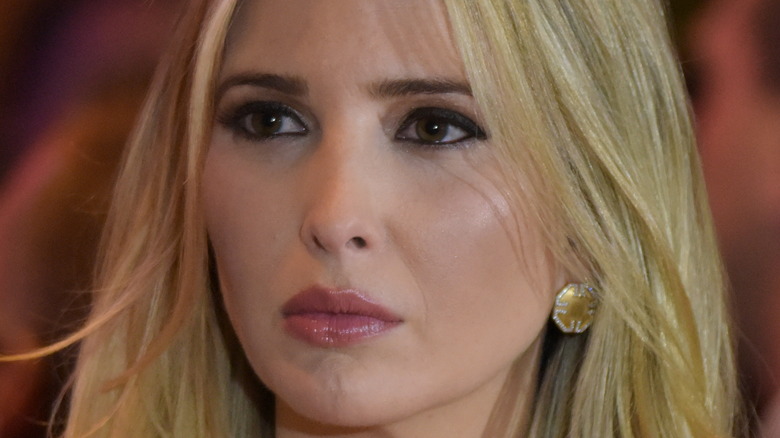 a katz/Shutterstock
We may receive a commission on purchases made from links.
Donald Trump is very much a family man, in that he has a preference for giving high-profile jobs to members of his family. All three of his eldest children (Donald Trump Jr., Eric Trump, and Ivanka Trump) worked in the White House; now, eldest son Donald Trump Jr. serves as one of his father's top advisors, per CNN, middle son Eric is the executive vice president of Trump Enterprises, which includes the ex-president's famous golf courses, according to Insider, and oldest daughter Ivanka worked as one of her father's senior advisors during his time as president, per The Washington Post. The outlet reports she even allegedly turned down running as her father's vice president in 2015.
But though the first daughter didn't want to be her father's second-in-command, she apparently still had plenty of clout when it came to his cabinet. According to former New Jersey governor Chris Christie — who has had a long and contentious history with Ivanka's husband Jared Kushner and his family — Ivanka tried to push him (Christie) to take an important White House job. In this case, though, Ivanka's alleged efforts did more harm than good.
Chris Christie felt pressured by Ivanka Trump and Jared Kushner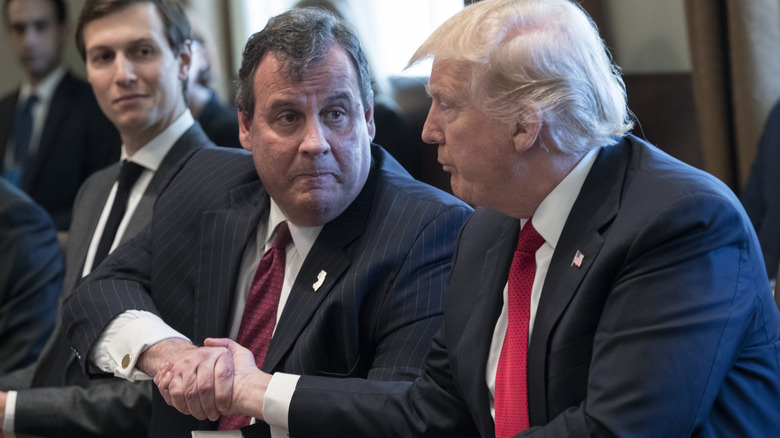 Pool/Getty Images
Once upon a time, Chris Christie was part of Donald Trump's inner circle, supporting his campaigns and advising him on debates. Christie has since done a 180, doing everything he can to disassociate with the former president, even revealing his belief that the former president caused the January 6 insurrection. But, perhaps unsurprisingly, Christie has never really been a fan of Ivanka Trump — given that he once prosecuted her father-in-law, Jared Kushner's father, in "one of the most loathsome, disgusting crimes that I prosecuted when I was U.S. attorney," Christie once told CNN.
Following Donald's 2016 win, though, Christie — firmly in the Trump camp by then — hoped to get tapped as his attorney general. But the president had him in mind for White House chief of staff, the former governor claimed. As he explains in "Republican Rescue: Saving the Party from Truth Deniers, Conspiracy Theorists, and the Dangerous Policies of Joe Biden," the morning after the two men met to discuss terms of the job, Chris Christie and his wife each received a phone call: Jared Kushner called Christie to offer his support, and Ivanka called Mary Pat Christie to assure her that she would keep the Kushners from causing trouble for the former governor, per The Daily Beast.
That was enough for Christie. "By that point, I had pretty much decided there was no way I was going to take this job, he wrote. "And the high-pressure campaign from the next generation, especially Ivanka's call to Mary Pat, wasn't about to convince me otherwise."