The Real Meaning Behind Adele's Strangers By Nature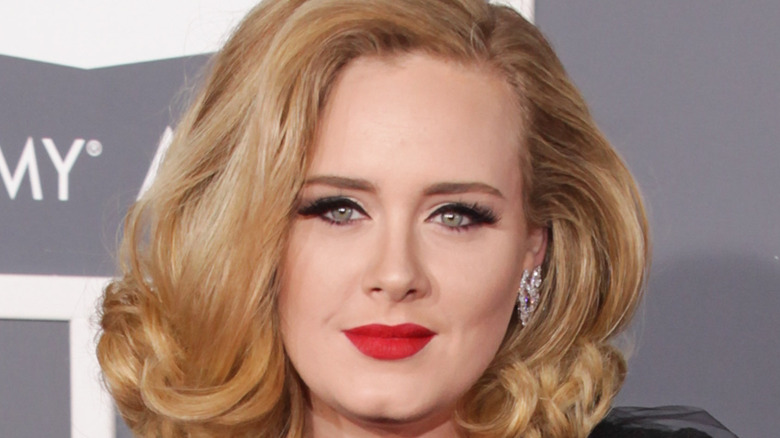 DFree/Shutterstock
After what's felt like an eternity, Adele's "30" is finally upon us. By all accounts, the years-long wait for new music from the beloved Brit was totally worth it. In fact, Adele is getting some of the best reviews of her career. "Adele has never sounded more ferocious than she does on '30' — more alive to her own feelings, more virtuosic at shaping them into songs in the key of her own damn life," Rolling Stone gushes, adding, "It's her toughest, most powerful album yet." Variety, meanwhile, described "30" as Adele at her "rawest, riskiest and best." 
Vulture went even further, proclaiming simply, "'30' is Adele at her all-time best." The singer-songwriter has endured plenty of heartache, but divorcing baby daddy Simon Konecki provided more hurt to excavate than ever before. She's bided her time until now, with Vulture noting, "Adele is a volcano, stewing in secret for years until the moment she cuts loose and melts everything in her path." 
There are plenty of standout tracks on the album, and fan favorites vary, but "Strangers by Nature" is definitely worth delving into further. 
Adele is coming to terms with her past mistakes on Strangers by Nature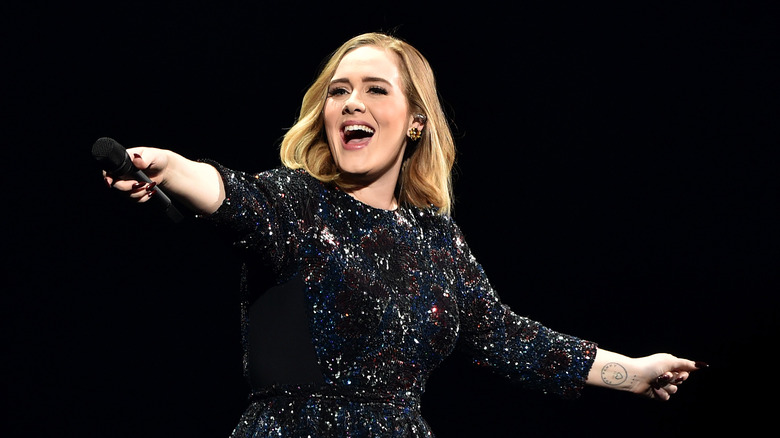 Gareth Cattermole/Getty Images
As the lyrics demonstrate, "Strangers by Nature" is among the more straightforward songs on "30." Adele is in a plaintive, contemplative mood, admitting, "I'll be taking flowers to the cemetery of my heart / For all of my lovers in the present and in the dark." She laments throughout the song, "No one knows what it's like to be us." Mama Mia ponders whether Adele was influenced by "The Wizard of Oz," pointing out the track begins with the dong of a bell while the "ethereal, other-worldly sound" could easily sound-track Dorothy's skip down the yellow brick road. Vogue makes the same connection — many outlets have called the track an "homage" to Judy Garland — though Vogue argues there's a touch of Lynchian eccentricity to the track too. Rather than blaming her lovers for their indiscretions, as she has done in the past, Adele wonders whether she'll ever recover from how she's treated them. 
By the end of "Strangers by Nature," however, Adele announces "Alright then, I'm ready," either to deal with her past and move forward, or crack her chest open for fans once again. Billboard ranked the song dead last out of the twelve on the album, but they praised it all the same, since a less-than-amazing Adele song is still a great Adele song. "With a grand string arrangement and dreamy production, Adele gives us a window in the intimate problems of a timeless star, and offers a sorrowful melisma once the strings drop away," Billboard noted.