The Real Meaning Behind Adele's Can't Be Together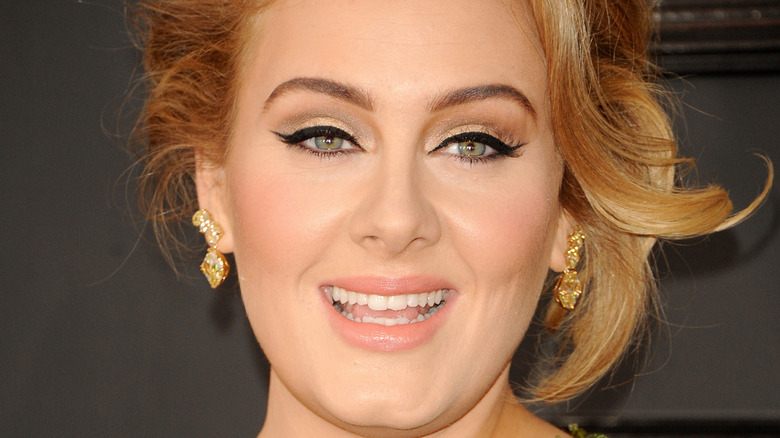 Tinseltown/Shutterstock
Adele is receiving some of the most gushing praise of her entire, already untouchable, career with the release of latest album "30." In her native England, The Evening Standard described the record as "a devastating comeback," while The Independent declared, "Adele possesses that perfectly imperfect voice, gargantuan and frail all at once." Critic Annabel Nugent added, "It's epic without resorting to showy, melismatic affectations." Across the pond, the response has been equally euphoric. 
In fact, both Variety and Vulture boldly proclaimed "30" to be Adele's best offering to date. The beloved singer-songwriter is known for excavating her turbulent personal life in her art but, despite recently divorcing her son's father Simon Konecki, Adele made it clear in an interview with Vogue, for their November issue, that this definitely isn't a divorce album. "It was more me divorcing myself," the superstar explained, with trademark wit. But, with a title like "Can't Be Together," surely the meaning is clear?
Adele is in a contemplative mood on Can't Be Together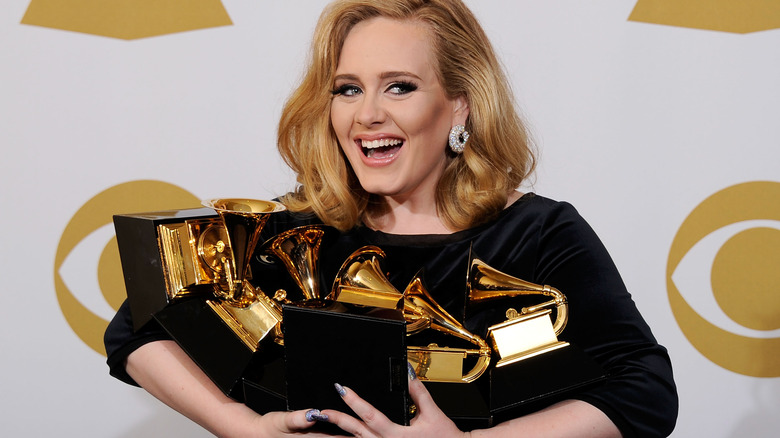 Kevork Djansezian/Getty Images
"Can't Be Together" is one of three bonus tracks included on the deluxe edition of "30," alongside "Wild Wild West" and a different version of the previously-released "Easy On Me," which is a duet with Chris Stapleton (per USA Today). The heart-wrenching ballad finds Adele in contemplative form, as she laments the loss of a great love the powerhouse performer thought was right for her, but which she now has to let go free to find happiness elsewhere. Adele also implores the subject of the song to "take the time to say your grace" (via YouTube), suggesting "Can't Be Together" may be meant as a tribute to her beloved son, Angelo, or perhaps the relationship from which he resulted. Per Page Six, "30" includes a direct nod to Adele's child. 
Third track "My Little Love" features a voice note of Adele chatting patiently to the now 9-year-old Angelo about the divorce, admitting, "Mommy's been having a lot of big feelings recently," and "I feel a bit confused." She later acknowledges always having a place in her heart for ex-husband Simon Konecki, because without him, Angelo wouldn't be around. Adele actually envisioned the album as a way of clarifying the situation for her young kid, telling British Vogue, "I wanted to explain to him, through this record, when he's in his 20s or 30s, who I am and why I voluntarily chose to dismantle his entire life in the pursuit of my own happiness."