How Jennifer Gates Makes Her Money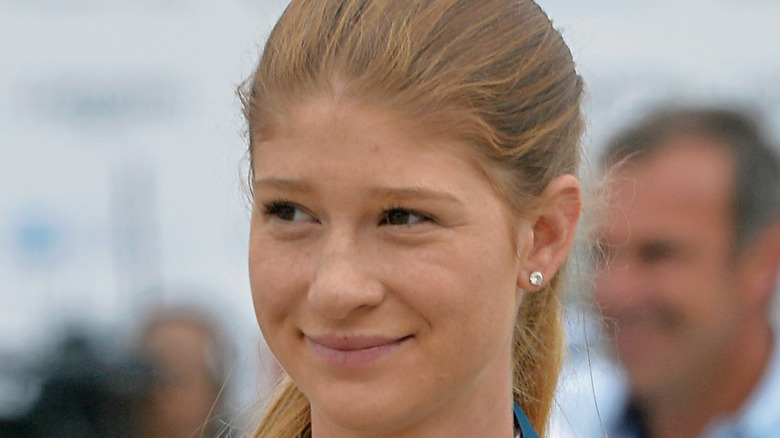 Aurelien Meunier/Getty Images
American business magnate and philanthropist Bill Gates may need no introduction. But let us introduce his daughter, Jennifer Gates. The 25-year-old is the oldest child of Bill and Melinda Gates. In 2018, she graduated from Stanford University and took a year off to focus on her equestrian dreams before continuing on to study at medical school, Business Insider reported. When sharing her first experiences with horse riding, she revealed that her love for the sport came pretty quickly. "I started out just local, learned how to groom, tack up the horse, hop on, and just completely fell in love with it," Gates shared during a CBS Sit Down interview in 2019 (via YouTube). 
Jennifer Gates' love of horses is also what connected her to her new husband, Nayel Nassar. Both are professional equestrians who met in the competitive equestrian training circuit. The newlyweds recently tied the knot at her family's farm in Westchester County, New York. "It was a beautiful fall day," Gates revealed to Vogue. "And we had just finished taking photos when the rain started. The ceremony was facilitated by a longtime family friend, and we both wrote our own vows. It was a really special and intimate moment," she added.
As well as inspiring some of her biggest life choices and leading her to her partner for life, Jennifer Gates' love of horses has also had a significant impact on her income. 
Jennifer Gates isn't waiting around for her inheritance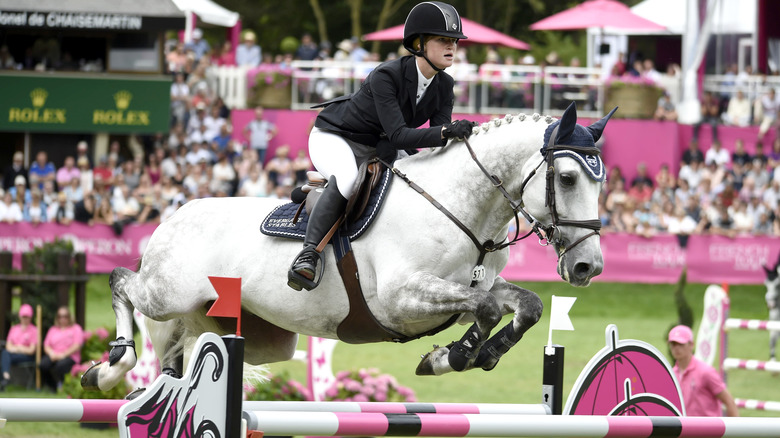 Xavier Boudon/Shutterstock
Sure, her parents are ultra-rich. But what Jennifer Gates stands to inherit is minuscule in comparison to the family fortune. According to Cheat Sheet, both Bill and Melinda Gates have made clear to the public that their children will each receive $10 million and the rest of their accumulated wealth will go to charity after their passing. 
Jennifer Gates could certainly live off her promised $10 million. But as for now, the fresh-faced redhead is making her own pocket change through equestrianism. In case we downplayed her experience as a rider, she has placed top 10 in multiple elite international equestrian competitions and was the US Equestrian Federation's Champion in 2017 (per Paris Panthers). 
She is also the owner and president of Evergate Stables, a company that "believes in furthering the future of the showjumping industry through actively competing on the global circuit, developing quality young horses, and maintaining our presence in the international sport horse community."
Per Celebrity Net Worth, Bill Gates' eldest daughter has a net worth of $20 million, with much of that likely coming from her professional endeavors with horses. Not too shabby considering the newlywed is technically a student who has yet to begin her career in medicine.