Here's The Real Difference Between Drugstore And High-End Makeup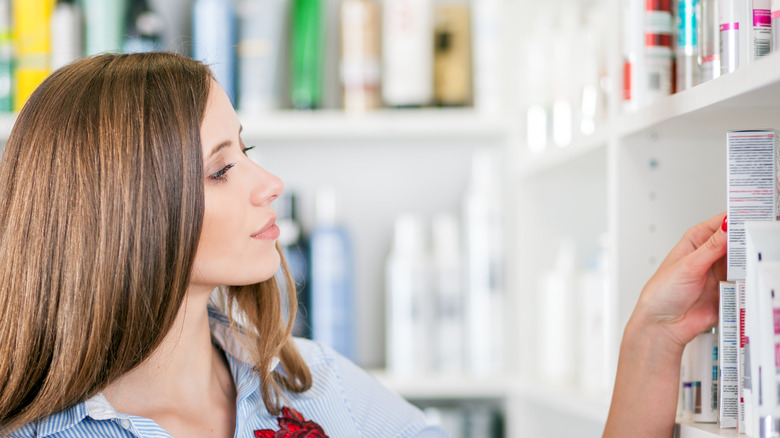 Leszek Glasner/Shutterstock
We may receive a commission on purchases made from links.
The world of beauty can often be an overwhelming one. The market is so densely populated with countless brands and hundreds of variations of each product. It's not quite as simple as it used to be. Once upon a time, we would all turn to the few beauty YouTubers around, and they'd all be recommending the same five products and we'd listen. Once upon a time, things were as simple as feeling like you'd made it once you added a NARS Sheer Glow foundation and L'Oréal Telescopic mascara to your collection. Now, every single person has their own favorite product falling under each of the steps of makeup application.
While the variety can seen overwhelming, it's also amazing how many options and shades and brands that are available to us now. The possibilities are endless, and now they come in every price imaginable. There was a time where drugstore products were frowned upon and only seen as an option when you couldn't afford "the real thing." Let's all take a moment to revel over the fact that drugstore and high-end makeup have almost become equals, there's just one tiny difference that is something to be celebrated. 
The only real difference between drugstore and high-end makeup is the price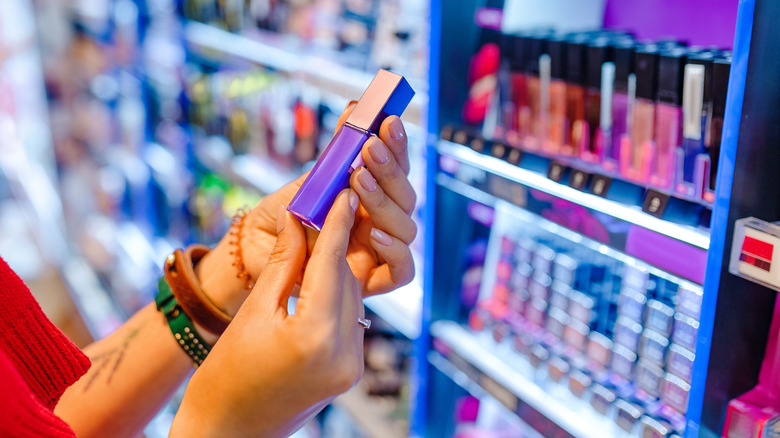 frantic00/Shutterstock
The price. That's really the only thing left distinguishing drugstore and high-end makeup. No longer do we have to worry that if we have a smaller beauty budget our makeup will inevitably look worse. Now, you see countless beauty addicts comparing makeup and proving that you can look as though you were dolled up in Chanel's finest for a fraction of the price (via Cosmopolitan). 
You may have noticed while perusing drugstore aisles that a lot of these products looks really familiar. That's because they are. The game changing discovery that parent companies own countless brands under the same umbrella answers that question. For example, did you know that L'Oréal also owns Yves Saint Laurent and Lancôme (via Ranker)? When similar products are released in the same style of packaging, but at a fraction of the price, and you find out they're manufactured in the same labs it kind of makes you wonder. 
For years now, beauty gurus have been raving about drugstore makeup. Many have switched up to fully drugstore collections for no reason other than the products being exactly as good, if not better than their boujee counterparts. So if you ever find yourself conflicted about investing in a $38 YSL Touche Éclat High Cover concealer, you might want to ask yourself if that $6.50 Maybelline concealer has the same to offer.