The Real Meaning Behind Adele's Cry Your Heart Out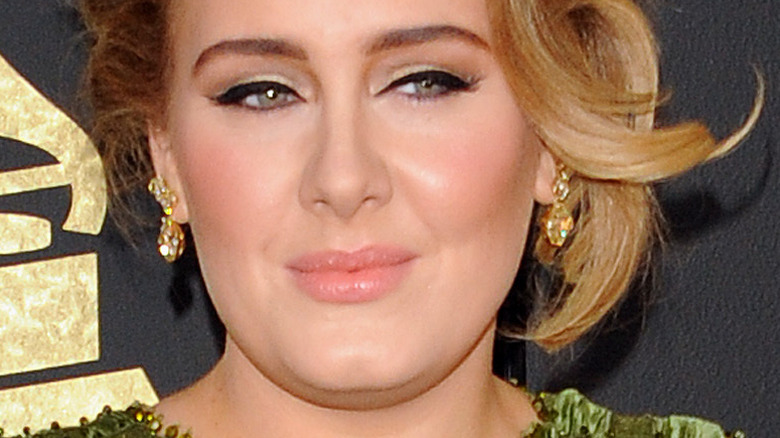 Tinseltown/Shutterstock
Let's all celebrate with a simultaneous exhale, because Adele has finally released her new album, "30." It's been nearly six years since the singer last released new music. And as much as we can listen to "Hello" in the background, we're ready to start soothing our fresh heartbreaks with some new ballads. 
"Everything was happening in real-time," Adele said to Oprah Winfrey on November 14, via The Cut. "I was writing my album, you know, while I was going through everything." Considering Adele has almost six years of pent-up emotions poured into this album, we have our tissues at the ready.
One song that has us reaching for the Kleenex is "Cry Your Heart Out," which has lyrics that are as raw as the song's title suggests. You can get lost in the track's upbeat reggae-infused melody. But be aware: If you tune into the lyrics, the floodgates will probably open.
Cry Your Heart out will "clean your face"
Ronald Martinez/Getty Images
"When will I begin to feel like me again? I'm hanging by a thread. My skin's paper-thin, I can't stop wavering. I've never been more scared," Adele sings in the "Cry Your Heart Out" pre-chorus (via Genius). Pretty heavy. Yet the singer is trying to reveal that crying is a healthy way to let out your emotions and "clean your face." 
During a November interview with Apple Music, the singer revealed that "Cry Your Eyes Out" is about Adele's divorce and when she reached her lowest point. She shares that the song was about her depression and how she felt like her whole world had ended. But she doesn't need a life-altering event like a divorce to shed some tears. "Oh, I cry every single day," she revealed to Apple Music's Zane Lowe. "It could be happy or sad ... my favorite is when you laugh so hard, it turns into tears. But sad tears."
Adele's songs are often synonymous with tears; they're like pushing the start button to fans' deeper emotions. Perhaps she's able to do this because she's willing to let her own tears flow every single day. Either way, "Cry Your Heart Out" is sure to give your face a good cleanse.