The Real Meaning Behind Adele's Hold On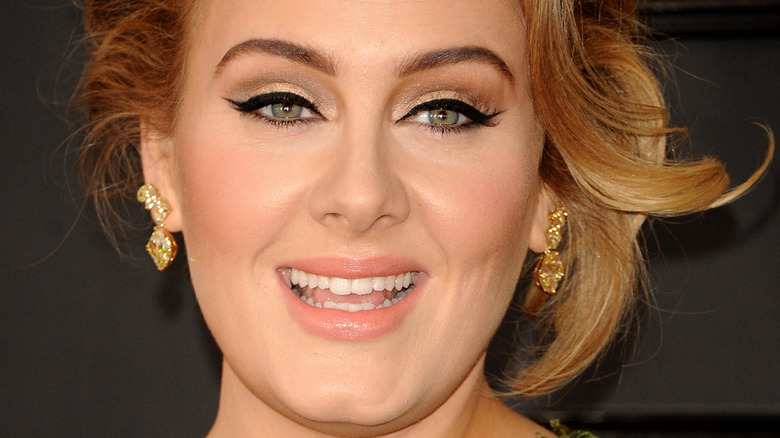 Tinseltown/Shutterstock
After months of teasing the public about the release of her highly-anticipated studio album, Adele finally dropped "30" on November 19. The album — which features track after track of ballads and catchy songs about heartache and self-reflection — is about her divorce from ex-husband Simon Konecki and how she has processed the myriad of feelings she experienced since severing the relationship.
While speaking with Vogue, Adele explained her growth as an artist over the course of her four studio albums. "I was drunk as a fart on '21'; I really don't remember much, I just remember being really sad," Adele revealed. "On '25,' I was obviously sober as anything, because I was a new mum. That one, I was sort of more in tune with what I thought people might want or not want. With this one ['30'], I made the very conscious decision to be like, for the first time in my life, actually, 'What do I want?'"
Earlier this week, Adele sat down for interview with Oprah Winfrey, where she spoke about one of the most difficult parts of splitting from Konecki — which was explaining the split to their son, Angelo, who was just 6 at the time. "Trying to explain to a 6-year-old, 'I do love [your dad], I'm not in love with him,' it makes absolutely no sense to a 6-year-old," Adele said (via StyleCaster). "So there were so many answers I just couldn't give him ... that he would understand." 
Here's exactly how she reflected on all of these struggles on the "30" track "Hold On."
Hold On is about juggling a career and parenthood through a divorce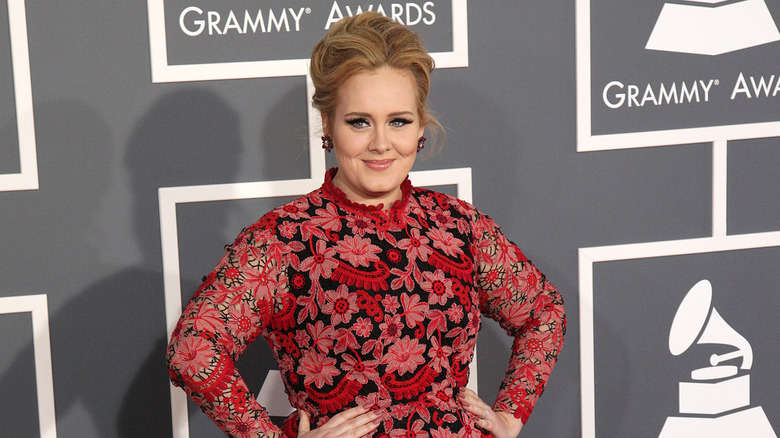 DFree/Shutterstock
The public first heard "Hold On" during Adele's interview with Oprah Winfrey. The song follows Adele as she worries about the chaos that she is causing in the lives of the people she loves most — like her son, Angelo. "Oh what have I done yet again?" she sings, in heartbreak. "Have I not learned anything? / I don't want to leave in chaos /  It's like a ride that I want to get off / It's hard to hold on who I am / When I'm stumbling in the dark for a hand." Then, the chorus demonstrates Adele's struggle to simply hold on. "Hold on / Let time be patient / You are still strong / Let pain be gracious / Love will soon come / Just hold, hold on," she sings.
During her discussion with Oprah, Adele revealed the meaning behind the track. "My friends would always say 'hold on' when I would feel like [how I felt] in the lyrics in the verse," the singer explained (via StyleCaster). "But it was just exhausting to keep going with it. ... The process of a divorce. The process of being a single parent. The process of not seeing your child every single day wasn't really a plan that I had when I became a mom. The process of arriving for yourself every single day, turning up for yourself every single day, and still running a home, running a business. ... And it just, I felt like not doing it anymore."