The Sunscreen Lindsay Lohan Swears By For Pale Skin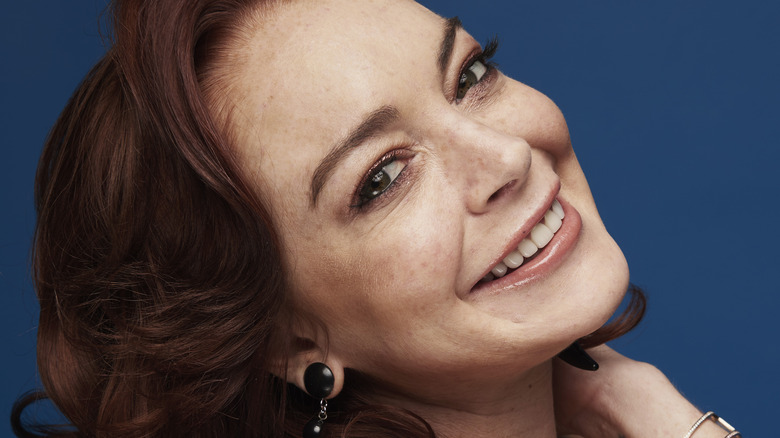 Gareth Cattermole/mtv 2018/Getty Images
Any true beauty fan would know the cardinal rule of the entire beauty verse — always ... always apply SPF. There's no excuse. If you're leaving your house, your SPF is as essential as your phone and keys. You can't even fault the obsession, because for once, a viral beauty trend is one that's actually good for us and not simply a gimmick that catches on. Dermatologists and estheticians everywhere have been urging everyone to apply sunscreen for years, but luckily it's finally become 'trendy' and people are catching on.
If you're reading this and assuming that the SPF in your favorite foundation is enough, it isn't. Dr. Anna Chien explains how sunscreen not only prevents sunburn, but it's necessary to avoid skin cancer and signs of aging (via Johns Hopkins Medicine). It's important to always use sunscreens of at least SPF30 if you're spending any time outdoors. Dermatologists have actually also begun urging people to wear sunscreen even while inside. Dr. Joyce Park explained how, "Standard glass windows block UVB but not UVA rays, which can penetrate deeper into the skin than UVB, and are the main contributing factor to photo-aging," (via Allure).
Staying on top of your sunscreen game is especially important if you have fair or freckly skin. Here's the sunscreen Lindsay Lohan swears by to keep her fair skin in check, and Miranda Kerr agrees...
Lindsay Lohan starts every day with Isdin's Sunscreen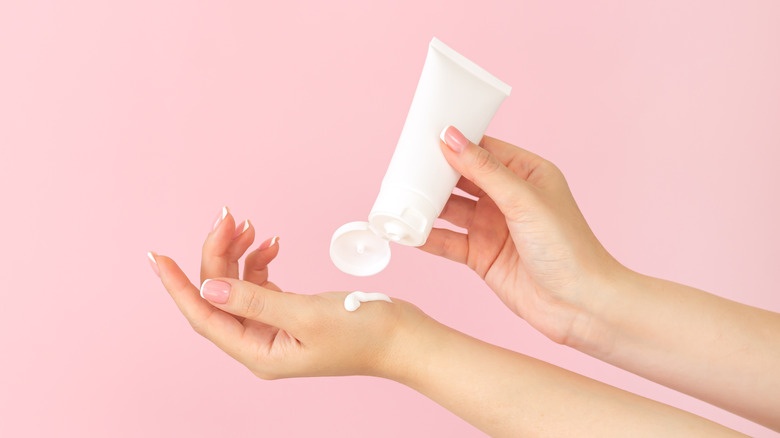 Kristini/Shutterstock
Being naturally ginger, Lindsay Lohan's skin is especially sensitive to sun rays and it's important for her to take good care in protecting herself from the sun. Lohan shared a stunning Instagram shot showing off her smooth, fair skin and shared a caption that broke down her daily routine to keep her skin looking "clean and fresh", per the caption (via Instagram).
Lohan admits to getting regular facials at a clinic and then shares the routine, "On a daily basis, I start my day with moisturizer: @aveneusa and because I have such fair skin I always use SPF: @isdin then I conceal with @narsissist and add some @benefitcosmetics color balm for pinkish lips and @westmanatelier bronze and highlight ... Lastly, I use @givenchybeauty phenomen'eyes mascara and I'm ready for the day".
The "Parent Trap" star's skin looks clear and ageless, which, of course, led everyone to want to try each and every product listed. Isdin's Sunscreens have been mentioned by another celebrity before. Supermodel Miranda Kerr is big on skincare, she even created her very own natural skincare brand "Kora Organics". Kerr shared with Glamour that her go-to SPF is Isdin's tinted sunscreen.
With Lohan, Kerr, and countless skin experts endorsing Isdin's sunscreen range (via InStyle), it's clear that it is a must-try.