Here's How Tall Sarah Jessica Parker Really Is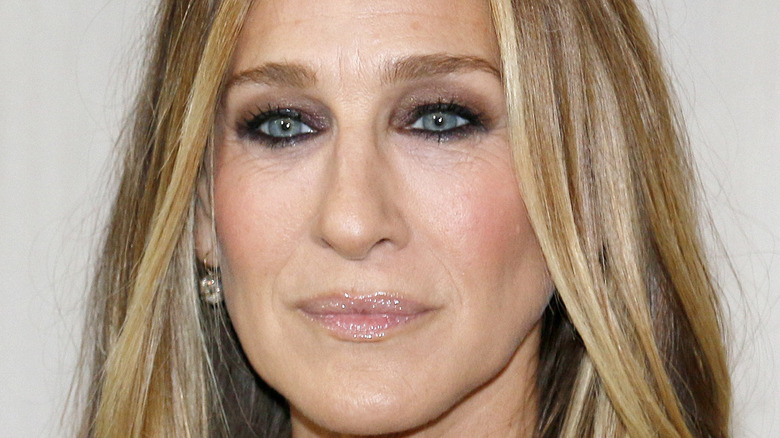 Tinseltown/Shutterstock
Sarah Jessica Parker has shown her acting prowess in a significant number of shows and movies like "LA Story," "Hocus Pocus," and "Failure To Launch," but none has been more iconic or intertwined with her career than "Sex and the City," a show she initially considered rejecting. As unimaginable as that sounds in hindsight, there was a real chance that we could have had someone else as Carrie Bradshaw! (The mere thought makes one shudder.) "There were a couple of concerns that I had; like, I really wasn't keen on doing nudity and language issues," the actress wrote in James Andrew Miller's book, "Powerhouse: The Untold Story of Hollywood's Creative Artists Agency."
The 56-year-old's time on the show has now spanned the complete six seasons of the original series, two movies, and an upcoming reboot of the original, titled "And Just Like That..."
That makes a total of 23 years playing and reprising an iconic role. In all of that time, people have had a lot to say about the actress — from the endless chatter about her feud with co-star Kim Cattrall, comments about how she's aging, and even rumors about her marriage crashing (via Instagram). Specifically speaking to Vogue about the irksome comments she's seen people make on social media about her looks while shooting the upcoming "And Just Like That...," the actress said, "I know what I look like. I have no choice. What am I going to do about it? Stop aging? Disappear?"
While these are topics people seem interested in, not much gets said about how tall (or not) SJP really is.
Sarah Jessica Parker is the shortest of the Sex and the City stars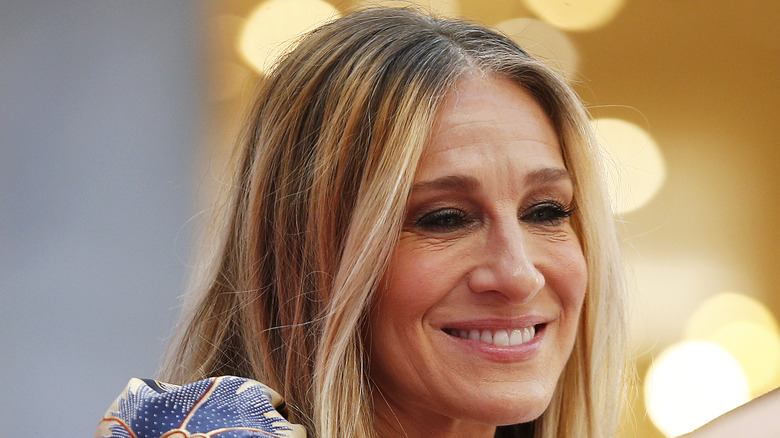 Daniel Pockett/Getty Images
TV adds about 10 inches to your height goes the popular saying, and in Sarah Jessica Parker's case, this seems totally true. Watching the gorgeous actress warm her way into the hearts of millions of "Sex and the City" fans with each episode of the '90s and early 2000s show, you may be forgiven for thinking she's taller than her 5 feet 3 inches height, per Daily Mail. 
In comparison, fellow SATC star Cynthia Nixon is 5 feet 7 inches, according to TV Guide Time, Kristin Davis stands at a height of 5 feet 6 inches, while Kim Cattrall stands at 5 feet 6½ inches, according to Healthy Celeb.
Her co-stars may be taller than her, but one thing that every fan can attest to is that Parker stands just as tall as everyone else in the delivery of top-notch performances on the show. Some might even say she stands several feet above everyone else!