Is Prince Charles Keeping A Dirty Secret Over Christmas Decorations?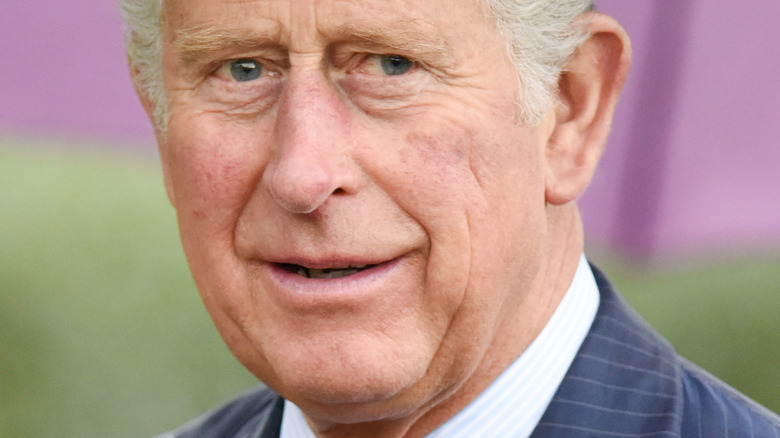 Bart Lenoir/Shutterstock
As the climate crisis worsens, politicians and royal figures around the world are taking firm stances in defense of Earth. Part of this duty relies on communicating about and climate change to the masses, and part of this effort relies on funding countermeasures to save the planet from irreversible damage. Prince Charles of the British royal family is one such figure who has vowed to help the planet, but recent events may prove that his actions aren't backing up his words.
At the COP26 climate crisis summit in November, Prince Charles held a meeting with Leonardo DiCaprio, a celebrity known in part for his climate efforts. Some even believe Charles is doing more for the climate than Harry, which has been shocking due to Prince Harry and Meghan Markle's climate vows. (For reference, the Duke and Duchess of Sussex promised to reach net-zero carbon emissions by 2030, per People.)
At the COP26 summit, Charles gave a speech in which he said, "In fact, [climate change and biodiversity loss] pose an even greater existential threat to the extent that we have to put ourselves on what might be called a war-like footing" (via CNBC). He vowed to help cut carbon emissions, but this vow has been called into question with his actions since the summit.
Prince Charles may be increasing diesel emissions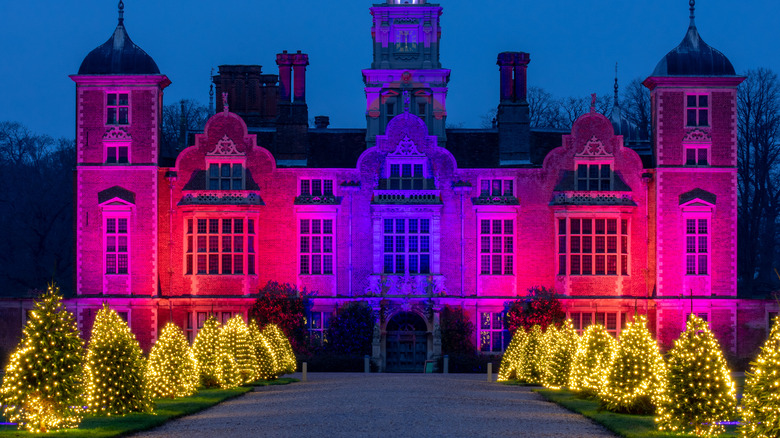 Caroline Jane Anderson/Shutterstock
Prince Charles' yearning to help the planet is admirable, but it must be backed with actions that align with this message. But according to the Daily Mail, a new winter light display in Sandringham has called his vow into question, as it is lit via diesel generators.
Guests can visit Queen Elizabeth II's Norfolk estate for the Luminate attraction, which features some 60,000 bulbs. However, folks are calling out the royal family for their use of diesel generators to turn a profit, as tickets to explore the lights cost up to £18.50. Apparently, attraction visitors noticeably saw six diesel generators throughout the estate, but there could be more. The estate has been in Charles' hands for some time now to aid the queen in her daily tasks.
According to the United States Environmental Protection Agency, diesel emissions can lead to everything from human health issues such as asthma to raised ozone levels, which negatively affect crops, trees, and all vegetation. Of course, consequential acid rain can affect water sources and soil, too. Diesel emissions ultimately contribute directly to the climate crisis and are one of the worst offenders, and they can lead to an uninhabitable planet.
Luminate's website offers the following on their generators: "Wherever possible we use mains power. Where generators are needed, these are carefully specified and operated to ensure the most efficient fuel usage" (via the Daily Mail). It remains unknown if Elizabeth or Charles knew of the diesel generators.