The Surprising Reason Jimmy Kimmel Live Isn't Actually Live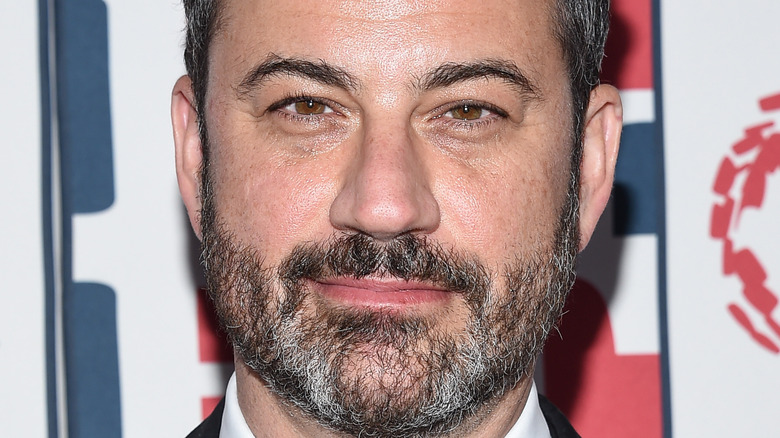 DFree/Shutterstock
Late night comedians aplenty have brought laughter with a mix of news and interviews to audiences for decades. From Larry King and Conan O'Brien, to Jimmy Fallon and Jimmy Kimmel; there is a long history of this unique brand of entertaining talk show. However, while some of them may include the word "live," these shows don't exactly air live. Here's why "Jimmy Kimmel Live" and similar shows usually have a bit of a lag between recording and airing.
Per ABC's "Jimmy Kimmel Live" website, the show is technically filmed in front of a live studio audience, but late night talk shows have a tendency to air, well, late at night. So, it only makes sense to film them at a more reasonable time for the host and guests alike. Therefore, the show is usually filmed a bit earlier in the day and then aired once ratings will be higher. Per Seeing Stars, a Los Angeles tourism website, the show is usually filmed at 7 p.m. local time at the retired Masonic Hall near Kodak Theatre where the Oscars are held. However, the show doesn't air until 12:05 a.m. local time the next day. As inconvenient as it may be for stars to trek all the way out to the hall for Kimmel's show, it would be much more inconvenient to do so around midnight.
Changes to Jimmy Kimmel Live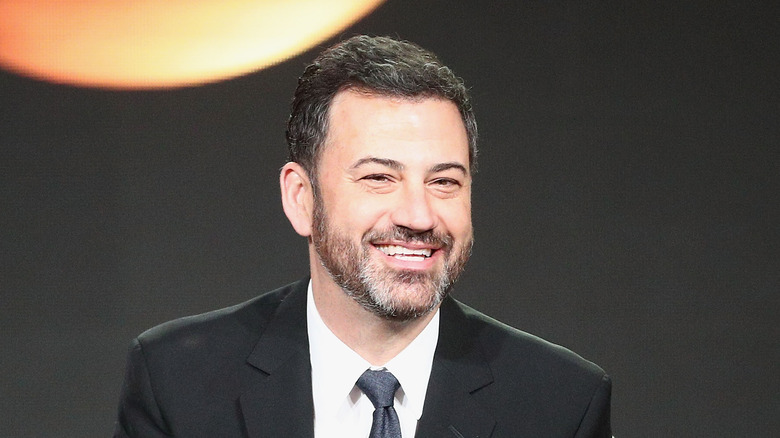 Frederick M. Brown/Getty Images
Due to concerns surrounding social distancing requirements and the ongoing pandemic, "Jimmy Kimmel Live" and other late night talk shows took a break from filming in front of live audiences for a while, with many switching to miniature sets inside their own homes, per Vulture. After more than a year of making jokes to a camera lens instead of real people, Kimmel welcomed audiences back in June of 2021. But this time, there were less than 90 people in attendance to facilitate COVID-19 restrictions and keep everyone safe. 
Even after deciding to welcome guests back into the studio, Kimmel made the decision to take the summer off. During one of the final episodes before his temporary departure, Kimmel explained the reasons behind his sabbatical. "I'm taking this summer off to spend even more time with my family," he said, per Newsweek. "There's nothing wrong, I'm healthy, my family's healthy, I just need a couple of months off." Throughout his break from the show, a variety of celebrity hosts — including Julie Bowen and Sean Hayes — stepped in for him and kept audiences entertained. 
While late night TV works to bring the best guests to viewers at the best times, allowances and alterations must be made; including when and where the show is filmed.