What Piers Morgan's Former Co-Star Just Said About Meghan Markle's Interviews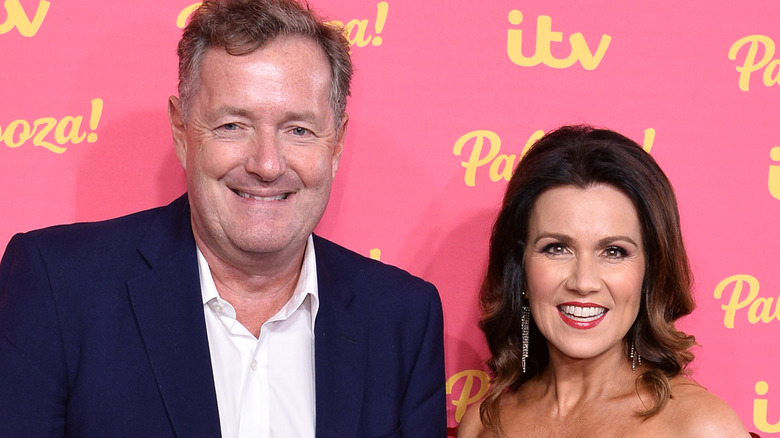 Jeff Spicer/Getty Images
For the first time since sitting down with Oprah Winfrey in March, Meghan Markle, the Duchess of Sussex, sat down for an exclusive interview with Ellen DeGeneres on Thursday. Much to the surprise of many of her fans and critics, Markle did not discuss any of her issues with the royal family. Instead, according to Elle Magazine, the former actress and member of the royal family discussed her time as a struggling actress, a quirky old car, her daughter's teething difficulties, the last date she went on with Prince Harry before the public knew about their relationship, and lighter topics that strayed far from her very public disagreement with the royal family.
Since sitting down with DeGeneres (and even before she sat down for the interview), Markle has faced a mountain of criticism. Royal commentator Angela Levin told The Sun that Markle's entire interview on "The Ellen DeGeneres Show" was an act. "Meghan was acting that everything was wonderful and so funny and isn't she sweet and a bit shy," Levin told The Sun. "And it's not going to work really. She's desperate for publicity, desperate for people to watch and see her." Twitter users also had some harsh things to say about Markle's interview, with some referencing claims that DeGeneres was a bully to her employees. "Meghan and Ellen ... What a match made in heaven, two bullies all they need is Chrissy Teigen to have the trifecta," one user tweeted.
A Good Morning Britain host has some harsh words for Markle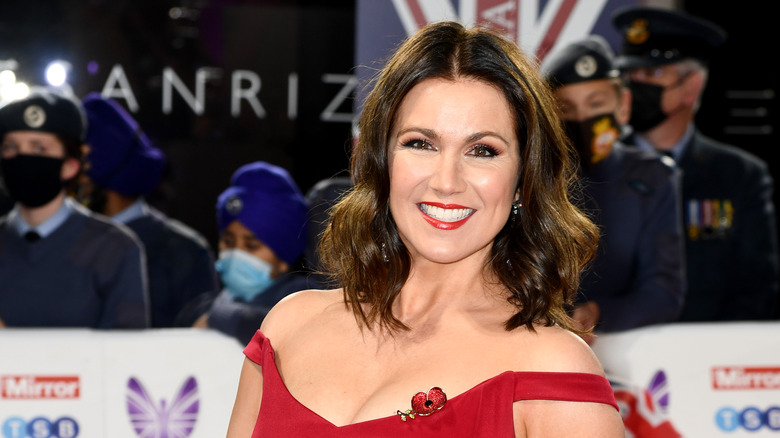 Gareth Cattermole/Getty Images
Ahead of Meghan Markle's interview on "The Ellen DeGeneres Show," "Good Morning Britain" host, Susanna Reid, criticized the Duchess of Sussex after watching a trailer for the exclusive interview. "The last time we saw Meghan on a chat show she was doing the big reveal on Oprah," Reid said on "Good Morning Britain" while playing the trailer for the Ellen DeGeneres interview, according to Newsweek. "Goodness me, she put a rocket under practically everything frankly, from the royal family to this program. Well, shall we have a little listen to what Meghan says? You would imagine that they would put out a clip perhaps about Harry, or perhaps her feelings about the royal family, or perhaps about everything that has happened in the wake of that. But no, we go right back to her humble, hard-working roots." Reid also criticized Markle's attempt at making the public see a more humble side of herself while flying to all of her engagements on a private jet.
Reid is a former colleague of Piers Morgan, who has also had his fair share of harsh things to say about Markle. Back in March, Morgan left "Good Morning Britain" after facing backlash for comments he made about Markle's interview with Oprah Winfrey. "This is a two-hour trash-a-thon of our royal family, of the monarchy, of everything the queen has worked so hard for. ... I'm sorry, I don't believe a word she says, Meghan Markle. I wouldn't believe her if she read me a weather report," Morgan said on "Good Morning Britain" in March, according to Newsweek.