The Truth About Lara Trump's Education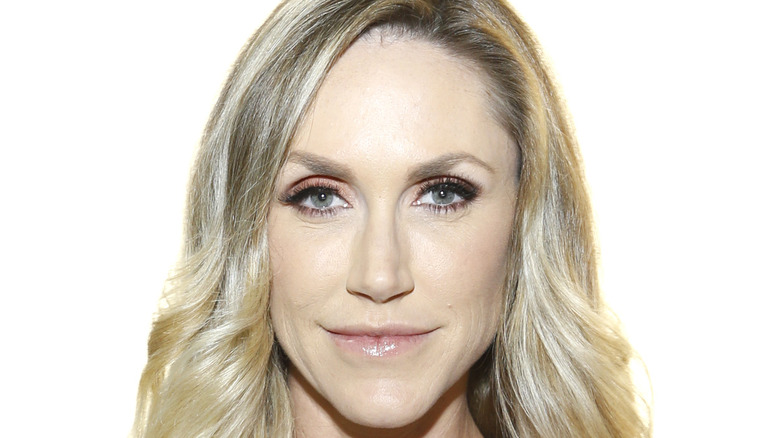 John Lamparski/Getty Images
Lara Trump quickly became one of the many faces of Donald Trump's presidency and she went on to become a significant player in reelection efforts in 2020. Lara shared with USA Today that her public speaking was a quality that Donald took notice in her. "I remember him calling me and saying, 'Wow, I had no idea that you could do that,'" she shared. Being Donald's daughter-in-law is a unique position in the political landscape and it begs the question as to whether Lara has always been pursuing a career in politics and where her qualifications fit into the roles she has filled thus far. 
Taking a deeper look into her education and life before Trump family politics reveals Lara's variety of educational interests, quick changes in careers, insights into traditional standards of campaigns, and focus on media production. With her participation alongside Ivanka Trump, Kimberly Guilfoyle, and Jared Kushner, Lara has pitched in for campaign efforts and established a united unit to continue forward to whatever may come next in her political journey. 
Lara's education is a mixed bag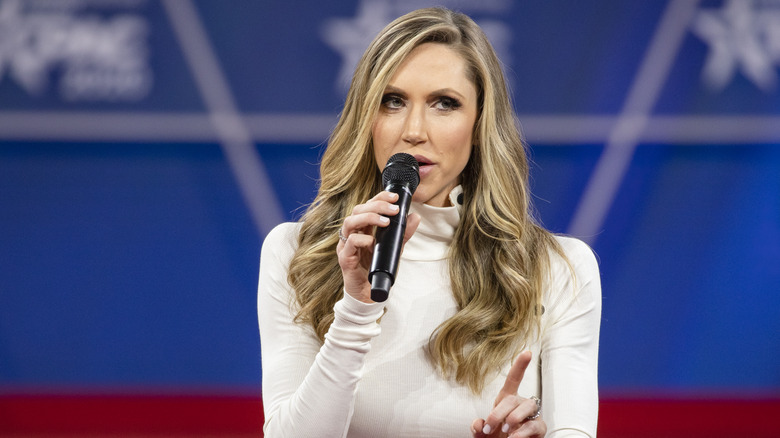 Samuel Corum/Getty Images
Lara Trump (née Yunaska) attended North Carolina State University and received a degree in communications before attending the French Culinary Institute in New York to earn a degree in pastry arts. She has worked as a personal trainer, a board member for her husband's foundation, the Eric Trump Foundation, and spent five years as an associate producer for CBS's "Inside Edition," via Town & Country. 
Lara left her position as a producer in 2016 to assist her family with the election. In an interview with Port City Daily, she explained the difficulties of covering the election at work while being so closely connected to stories being discussed. "When they're reporting on your family on the show you work for, it's a little challenging," she said. "We managed to keep everything pretty even-keeled for the duration of this whole thing, but certainly it's nice to not have to worry about that from day-to-day."
How did Lara contribute to the Trump campaign?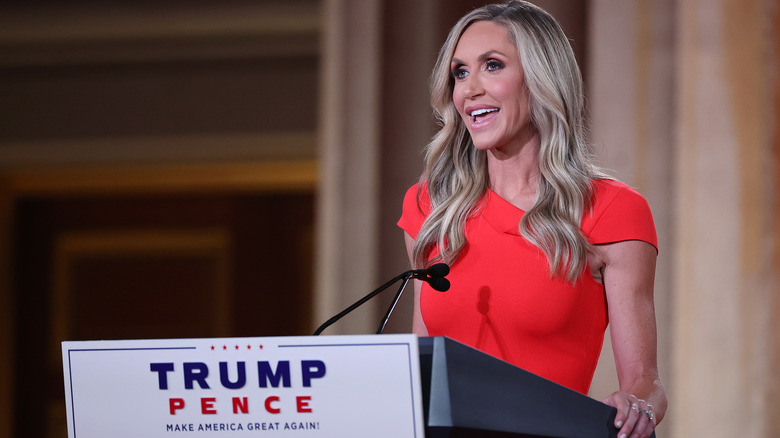 Chip Somodevilla/Getty Images
Only a year into her marriage to Eric Trump, Lara Trump left her previous career pursuits for a full-time commitment to her father-in-law's presidential campaign, despite not having any previous political experience.
Continuing her role in family politics, Lara acted as the senior advisor for Donald Trump's 2020 reelection campaign, a decision that gained quite a bit of scrutiny from political advisors once she began hosting high-level meetings at the White House concerning domestic policy initiatives. In an interview with Newsweek, Virginia Canter with the Center for Responsibility and Ethics in Washington expressed that campaign workers having roles inside the administration "is not normal." She went on to explain that the move was inappropriate. "It raises a lot of concerns; you get the appearance that the individual is moving policy for political purposes rather than the public interest," Canter said. 
During the campaign, Lara regularly hosted the "Real News Update" on Donald's YouTube channel, made appearances on Fox News, and attended campaign rallies. Lara is now a Fox News contributor and only time will tell where her political future will lead, especially with the close bond formed within the Trump family unit over the years.