The Gilmore Girls Actress You Didn't Know Appeared On Seinfeld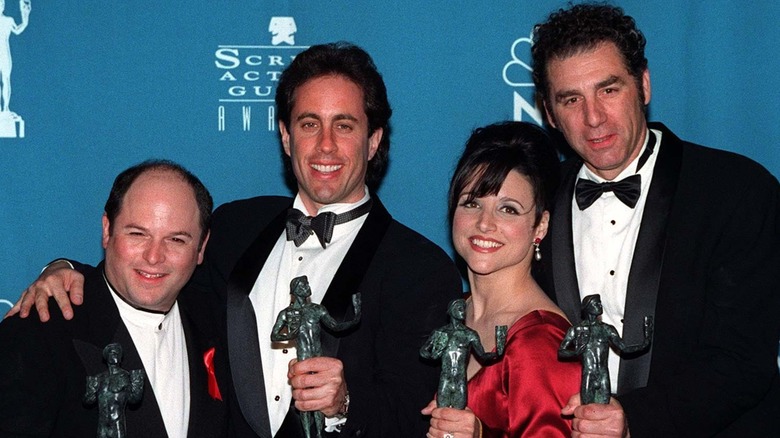 Featureflash Photo Agency/Shutterstock
Of every single show to come out of the 1990s — and there were a lot of them — potentially the biggest one of them all was "Seinfeld," most famously known as "a show about nothing." Co-created by Larry David and Jerry Seinfeld, the show followed Jerry (Seinfeld), George Costanza (Jason Alexander), Cosmo Kramer (Michael Richards), and Elaine Benes (Julia Louis-Drefyus) through the most minor trials and tribulations of their lives. The most important thing, however, was David's insistence on the characters doing "no hugging, no learning" (via The Guardian).
"Seinfeld" ran from 1989 to 1998 — and even after nine seasons, the show was still as popular as ever (via HuffPost). "We all thought that the show could continue to be funny," Jason Alexander said on the "At Home With The Creative Coalition" podcast, per HuffPost. "The writers were always really good and they would find these amazing guest people to come in all the time. So there was a constant flow of a new sense of humor ... And we thought funny is not the obstacle here."
However, story-wise, it felt like the show had come to a natural conclusion. "The obstacle was that — after nine seasons ― the audience could more or less anticipate how any of these characters would react in any given situation," Alexander explained. The "Seinfeld" showrunners did prove to have another trick up their sleeves — a vast list of guest stars, including one who would go on to later star in "Gilmore Girls." 
The legacy of Jerry's girlfriends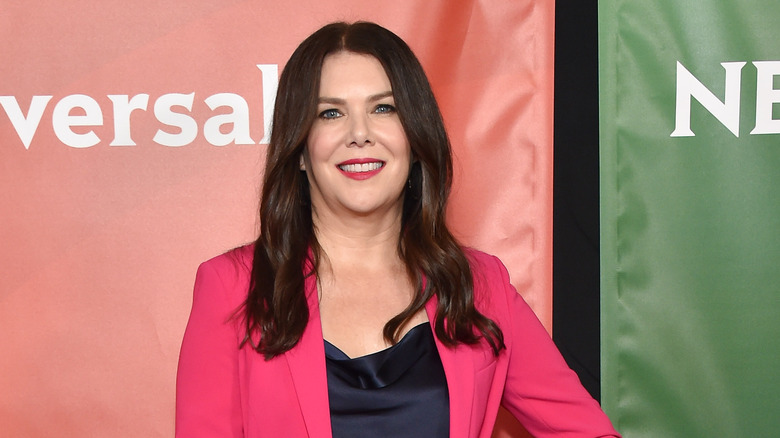 DFree/Shutterstock
According to The Guardian, because the show's mantra was "no hugging, no learning," that meant the characters were bound to keep making mistakes, both personal and professional. For Jerry's character, this often meant cycling through a number of girlfriends, many of whom were portrayed by actresses who would later become household names. Among them were Kristin Davis, Amanda Peet, Courteney Cox, Debra Messing, Janeane Garofalo, and many, many more.
Also among Jerry's girlfriends was future "Gilmore Girls" and "Parenthood" star, Lauren Graham. Graham plays Valerie in a 1997 episode titled "The Millennium," wherein she changes Jerry's spot on her speed dial based on their date prior (as seen on YouTube). And Graham isn't the only future "Gilmore Girls" star who cropped up on "Seinfeld" — Graham's "Gilmore Girls" love interest, Scott Patterson (aka Luke), also appeared on the comedy series in 1995, playing one of Elaine's boyfriends (per IMDb).
In the era of reboots and reunions, Jerry Seinfeld denies there's any potential of the "Seinfeld" cast getting back together. "I like to go forward in life. I believe that going forward. I don't know what we would do that would be good," he said at a Netflix press junket, in honor of the show joining the streaming service (via People).
Plus, should there ever be a "Seinfeld" reunion, how would they ever decide which of Jerry's girlfriends to bring back?