Would Peter Weber Search For Love On Bachelor In Paradise? - Exclusive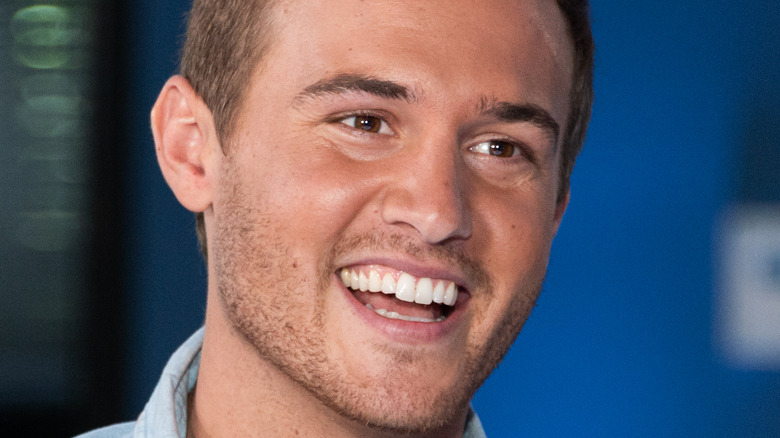 Noel Vasquez/Getty Images
Peter Weber is willing to take another shot at finding love on reality TV. The former "Bachelor," also known as "Pilot Pete" in homage to his profession, caused some turbulence — no pun intended — both during and after his 2020 season. In the finale, he popped the question to Hannah Ann Sluss, but the two were only engaged for a month before he ended their short-lived relationship due to the fact that he was still in love with contestant Madison Prewett (via People). And although Prewett appeared by his side at the "After the Final Rose" episode, the couple announced that they had split only two days later (via Bachelor Nation). Then, less than two weeks after that shocker, Weber was spotted with yet another contestant, Kelley Flanagan, whom he dated for the next eight months before they called it quits (via Us Weekly).
Fresh off that breakup, Weber, who was living in California at the time, packed his bags and moved across the country to New York City (via People). In an exclusive interview, The List sat down with the franchise alum via Zoom from his apartment there just before his new book, "The Adventures of Pilot Pete," was released. The currently single reality star-turned-author is living his best life, recently launching a podcast and even running his first marathon (via Instagram). 
Although the now-30-year-old is juggling multiple projects, he still has time to find love, and was actually offered a spot on "Bachelor in Paradise" in 2021, which he declined (via Youtube). So, of course, we had to ask if he'd consider a "BIP" stint in the future, and what he said made a lot of sense.
Peter Weber said the format of BIP is better suited for him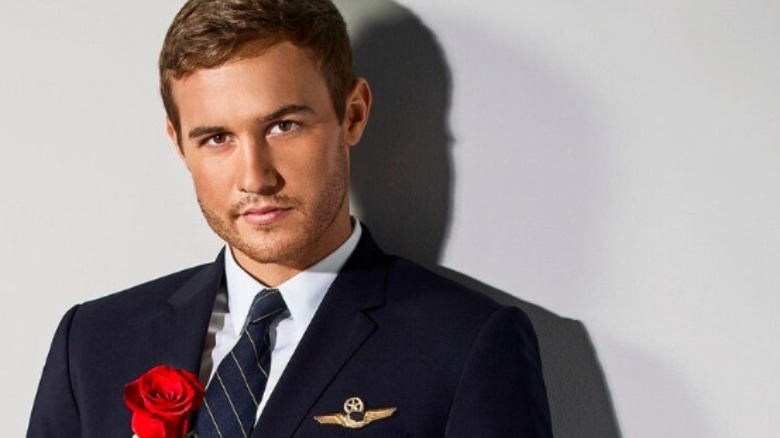 Courtesy of Peter Weber
Peter Weber didn't initially accept ABC's rose to join "Bachelor in Paradise" because the pilot had a prior obligation to attend classes for work, which conflicted with the show's filming schedule. However, that doesn't mean he's opposed to one day trading in his dress shoes and flight goggles for flip flops and sunglasses. When we asked Pilot Pete about the possibility of him hitting the beach, he noted that his decision would hinge upon whether or not he's single, but he hopes that he won't need to take the reality show route this time around.
Weber, who revealed he doesn't have any contact whatsoever with any of his exes, went on to explain that for him, the format of "The Bachelor" wasn't conducive to finding love, and that "Bachelor in Paradise" is better suited for him. "I'm someone that, and I think to be honest, most people are like this, it's very difficult to date so many people at once and the distractions that come along with that." 
He did say that he knows the "Bachelor" process works, but his experience as its leading man made him realize he wasn't suited for that style of dating. "I think I flourish more in an environment where it's just one-on-one and I can give my attention to one person and I don't have to worry about spreading that," he concluded. "And I think that's what 'Paradise' would offer." Although Bachelor Nation doesn't yet know if this fan-favorite will rejoin the franchise in order to find his person, one thing's for certain — if he does, we're here for it!

Peter Weber's book "The Adventures of Pilot Pete" is available for pre-order and will be released on November 23. Shoppers will also have the chance to receive a signed copy when they order.