Why Winning DWTS Was Soul-Crushing For Hannah Brown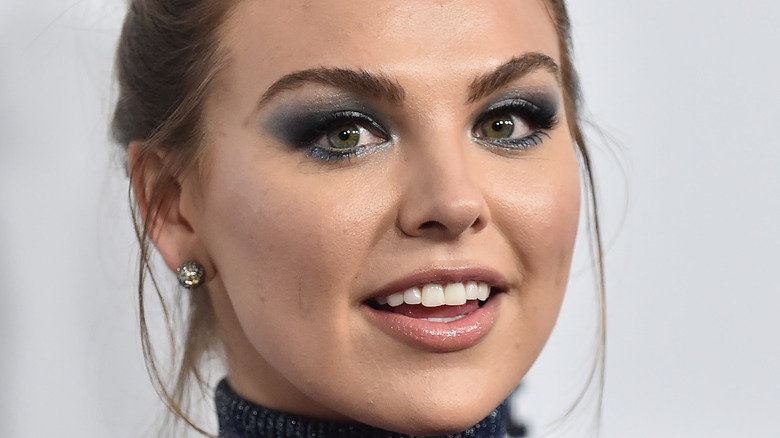 DFree/Shutterstock
If you are a Bachelor fanatic, then you are certainly familiar with Hannah Brown. First appearing on Colton Underwood's season of "The Bachelor," the southern belle was ultimately selected to star as the lead on Season 15 of "The Bachelorette." Genuine, quirky, and down to earth, the former interior designer quickly garnered a loyal fanbase through the graceful way that she navigated her challenging season — particularly during the nightmarish last episodes. Not only did Brown endure sex-shaming from front-running contestant Luke Parker, but her engagement to the series winner, Jedd Wyatt, was also dishonest and short-lived (via Hollywood Reporter).
Not long after Wyatt proposed to Brown, it was revealed that Wyatt had been in a relationship for months leading up to his time on "The Bachelorette," and he was using the show as a way to promote his music career (via Hollywood Reporter). A heated confrontation between the former lovebirds ultimately led to Brown removing her engagement ring. "The engagement is over. We're not together." Brown later revealed on a live show.
While Brown's conclusion to "The Bachelorette" was far from a fairytale ending, she was quickly cast in another hit-reality TV series "Dancing with the Stars." Brown ended up destroying the competition, and was crowned victor of season 28, alongside her dance pro partner Alan Bersten. And yet, in a recent interview with Us Weekly, Brown described her time on the show as "soul-crushing." Keep reading to find out why.
Hannah Brown and Alan Bersten did not share the same chemistry IRL as they did on-screen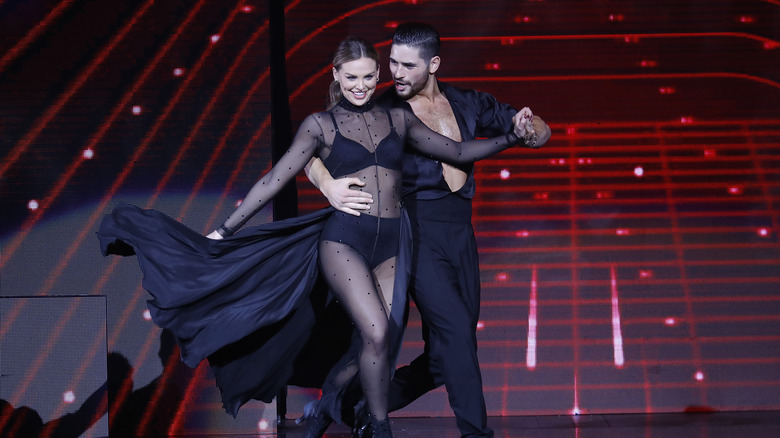 John Lamparski/Getty
While "Alabama Hannah" may have been all smiles and killer dance moves on "DWTS," behind-the-scenes, the reality TV star was still reeling from her traumatizing experience on "The Bachelorette." In an interview with Us Weekly, the Hannah Brown recalled how she tried to use "DWTS" as a way to right some of the wrongs from her previous reality TV show experience. "I remember just being, like, 'I just need a win in my life to feel better,'" she said. But when she stood on stage holding the winning trophy, Brown revealed that it felt "weightless." "It can mean nothing if you're just going for the trophies and the things if you haven't really worked on your heart first," Brown shared.
To make matters even worse, Brown referred to her partnership with Alan Bersten as the most unpredictable of the season, which was partly due to the dancing duo's mismatched communication styles. In her recently released book, "God Bless This Mess," Brown discussed how Bersten pushed her "too far in rehearsals," and even talked about a time when the dance pro dismissed her after she shared private details about her life with him. "Off the dance floor, we were not compatible people," she shared with Us. Despite their ups and downs, Brown revealed on the Hollywood Life podcast that her and former partner have maintained respect for one another over the years.