Heather Rae Young Opens Up About Having Kids With Tarek El Moussa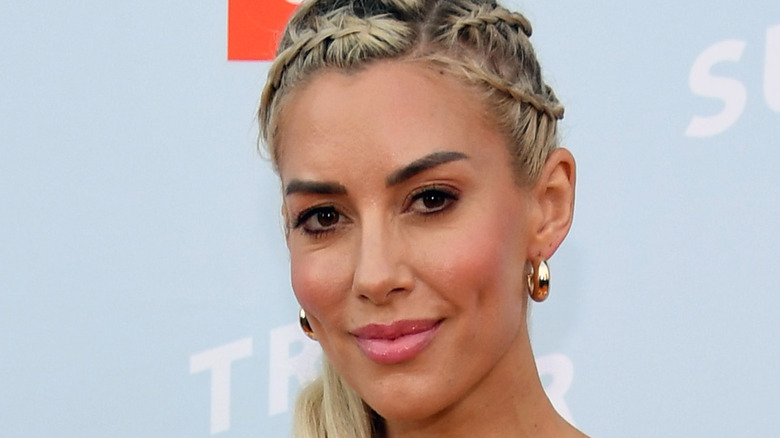 Kevin Mazur/Getty Images
When Heather Rae Young married Tarek El Moussa in October 2021, she also became a stepmother to his two children, Taylor and Braydon, whom he shares with ex-wife, Christina Haack. In addition to saying vows to her husband, Young also wrote vows specifically for her youngest family members. But the "Selling Sunset" star has been honest about how the transition from being a single woman to a stepmom to two children hasn't always been easy. "The hardest thing is I'm raising humans and I've never raised a human before," she told Us Weekly. "I never had the time to prepare to be a stepmom. Most moms, you know, they have the time they're carrying the baby. They're prepped to be a mom. I never had that prep time. I was just thrown into it completely."
Luckily, Young has done "a pretty rock star job" juggling it all, as well as co-parenting with Haack. But Young isn't quite ready to add to their brood just yet, especially since she and El Moussa are so busy with their careers. "Bringing a baby into my life right now would change a lot and I'm not ready for that. So we always say we don't know what the future holds. In another year, things could change. In six months, things could change. But right now, it's not on my plate," she explained. 
That doesn't mean, however, that the newlyweds aren't planning for their future.
Heather Rae Young is open to have a baby with her new husband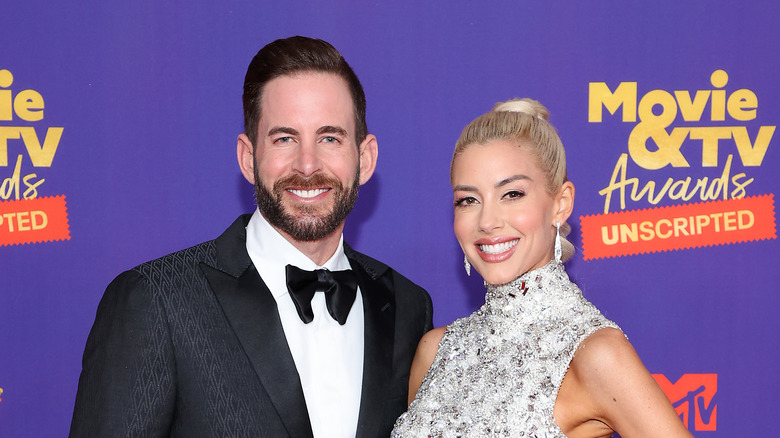 Amy Sussman/Getty Images
Heather Rae Young and Tarek El Moussa are not quite ready for more children yet, but they are planning for it. In fact, Young says that she's "more open" to adding to their family. "We're going to freeze embryos first, go from there and then see what happens," she said (per US Weekly). "Our life is already crazy. We're raising two kids. I'm already a mommy. So I'm like, 'Well, why not have just one more?'"
In the meantime, Young will appear in the upcoming fourth season of "Selling Sunset," where viewers will most likely get to see a behind the scenes look at the couple's vows before 150 friends and family members in Montecito, California (per People), as well as some pre-wedding festivities. "The wedding planning, yeah, I'm actually involving it on the show. I'm having my bridal shower on the show," Young explained (per Entertainment Tonight). "We're having a joint bachelor-bachelorette party. I don't think it's going to be filmed, because it's going to be a little wild, I'm sure."