Heather Rae Young's Unforgettable Selling Sunset Moments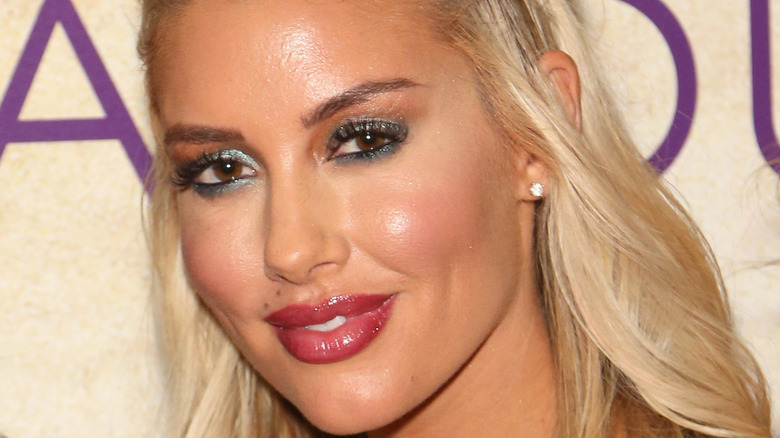 Gabe Ginsberg/Getty Images
Heather Rae Young had a fascinating life before she became known as one of the beautiful real estate agents of the Oppenheim Group and Netflix's "Selling Sunset." A born and raised California girl, Young was a Playboy playmate before taking on the real estate world, even becoming Playmate of the Month in December 2010. It began a short career of modeling and acting for her, which included small roles in "The Internship," "Love in the Time of Monsters," and "Malibu Horror Story" (per IMDb).
Through the different phases of her career, Young discovered she had a flair for networking and set her sights on real estate. "Real estate felt like a good transition for me because I'd met so many people and I'm really good at building relationships and making contacts," Young told Fox News. "A couple of my friends actually suggested it, and originally I said no. But you know what? I did it! I studied my ass off, I passed the test and then within my first three months of doing real estate, I sold a $7.2 million house and a $1.5 million condo."
Her prowess brought her to the Oppenheim Group, which is at the heart of the reality series. Young has emerged as a fan favorite as the show follows her professional hustle and relationship with another reality personality, HGTV's Tarek El Moussa. Those subjects have led to some of Young's biggest moments on the show so far.
Season 1 introduced us to the former Playboy playmate in her life as a real estate agent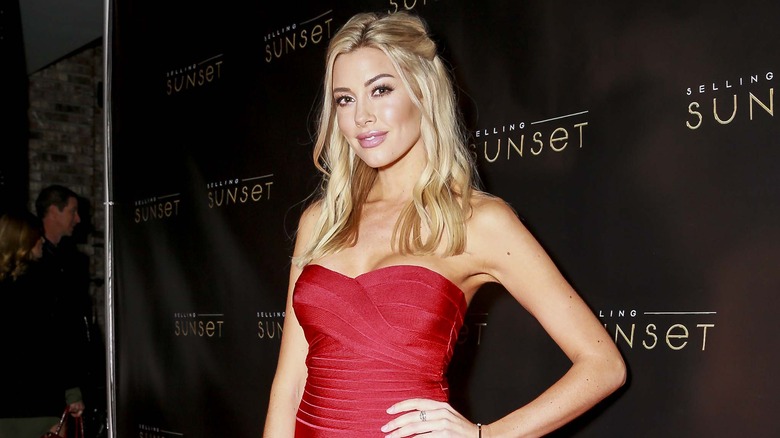 Rochelle Brodin/Getty Images
Season 1 didn't see Heather Rae Young as one of the major players in "Selling Sunset," surprisingly. Instead, Young was focused on her life and her career, working her international contacts to try to make the most of her network. 
Young was also trying to keep a long-distance relationship alive throughout the first season. She was dating professional hockey player Nick Ebert, who was seven years younger than her and living in Los Angeles at the time. The action of Season 1 sees him in Slovakia and Young trying to figure out how to keep their connection alive. 
As far as the drama among the ladies of the Oppenheim group, Young mostly stayed on the sidelines. While she's certainly friends with co-star Christine Quinn, she wasn't one of the women looking to sniff out a problem with newcomer Chrishell Stause. 
Season 2 focused more on the exciting changes in Heather Rae Young's life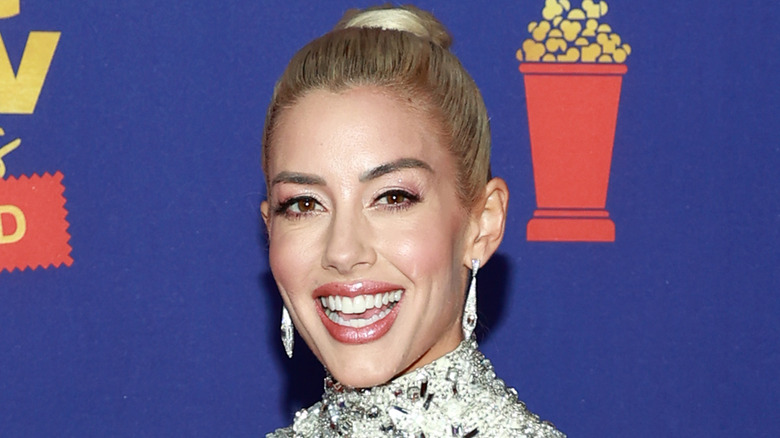 Matt Winkelmeyer/2021 Mtv Movie And Tv Awards/Getty Images
By Season 2 of "Selling Sunset," Heather Rae Young's relationship with Nick Ebert has come to an end. Young emerged with a new love interest, "Flip or Flop" star Tarek El Moussa. Young is immediately very passionate about her relationship with El Moussa. When she shares with the office that she's already met his kids just a few months into dating, newcomer Amanza Smith has some thoughts as a single mom.
Cue Young's first big drama of the series. Smith expresses concern that the kids could get hurt if things don't work out between the two. "It terrifies me how fast you have met those kids. Because when and if something doesn't work out, their hearts are crushed," she told Young (per ScreenRant). Young claps back, saying that she and El Moussa are moving in together.
Young is pretty serious about her professional grind on the show, but another big moment for her comes when she has to choose between El Moussa's daughter's birthday party and showing a listing. She trusts her listing to fellow broker Smith, but Smith mucks it up when she shows up late and mentions the reason Young couldn't handle the showing herself. Naturally, Young wasn't thrilled to learn either of those things and made sure to tell Smith as much.
Heather Rae Young laid low during Season 3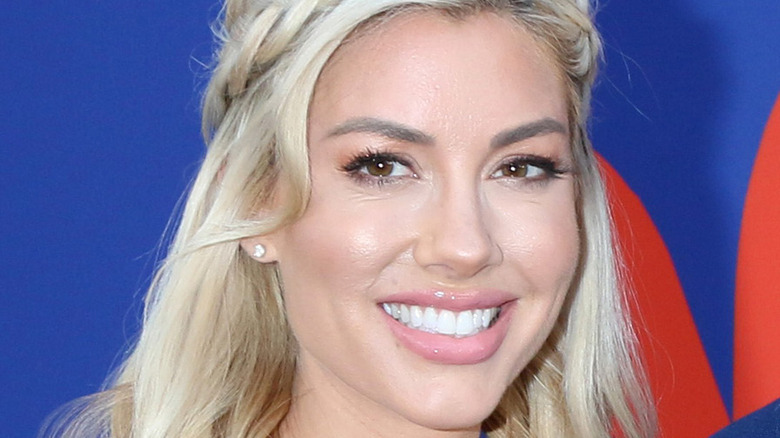 Shutterstock
Heather Rae Young managed to stay out of the majority of the drama in Season 3 of "Selling Sunset," which was largely between co-stars Christine Quinn and Chrishell Stause. Instead, she actually mends a relationship. After some bad blood between her and Amanza Smith, the season saw the two team up on a project (per Refinery29). Things got off to a rocky start, but the ladies crush it while getting along great. Young is among the ladies who get together to complain about Jason Oppenheim's penchant for favorites, as they feel he gives more listings to his ex, Mary Fitzgerald. 
Young found herself in a bit of a pickle when an Us Weekly interview meant to be about her and Tarek El Moussa took a turn after Young was asked about Stause's sudden divorce from Justin Hartley, which segued into a very awkward series of events at Quinn's wedding. Young apologized to Stause for the snafu, claiming the question caught her off-guard and was then turned into the focus of the interview. Stause was forgiving but ended up storming off after being badgered by Davina Potratz about the reason behind the split.
The wedding wasn't a total bust, especially for Young. She ended up catching the bouquet, a cute bit of foreshadowing as she'll be the series' next bride.
Season 4 promises some major moments for Heather Rae Young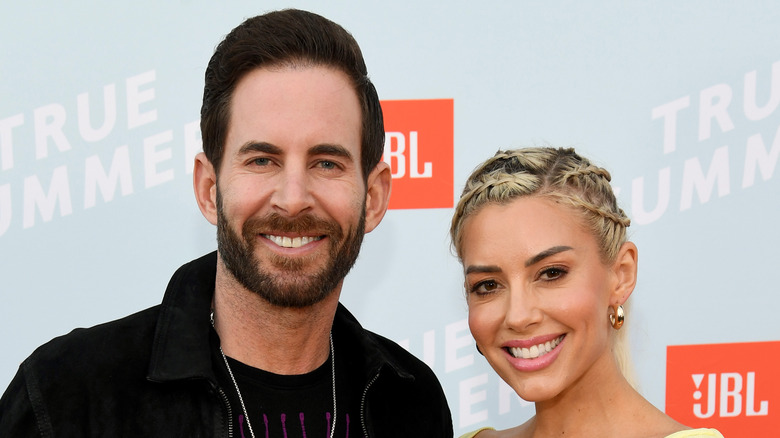 Kevin Mazur/Getty Images
Since the end of Season 3, a lot has changed for Heather Rae Young. She's now engaged to Tarek El Moussa, which hints that the show will focus on her wedding next. Sure enough, Young assured fans that they will see some of the action. "The wedding planning, yeah, I'm actually involving it on the show. I'm having my bridal shower on the show," she told ET Online. "We're having a joint bachelor-bachelorette party. I don't think it's going to be filmed, because it's going to be a little wild, I'm sure."
It took some negotiations between HGTV, where El Moussa's shows air, and Netflix, home of "Selling Sunset," for El Moussa to appear on the show. Though he has not been featured yet, if Season 4 is going to focus on the wedding, the groom will surely have to show his face once or twice.
That may not be the only big thing going on in Young's life. It seems the Oppenheim Group is expanding, and she'll have a big role at the new Newport Beach office. "Heather is going to be working out of that office and my best friend is going to be managing the office," Jason Oppenheim, the top selling agent at the Oppenheim Group, told Fox News.
There are a lot of changes afoot and, surely, a lot of feelings among the ladies and gentlemen of the Oppenheim Group. Viewers will have to wait and see how it all plays out.